This is a story about a life philosophy...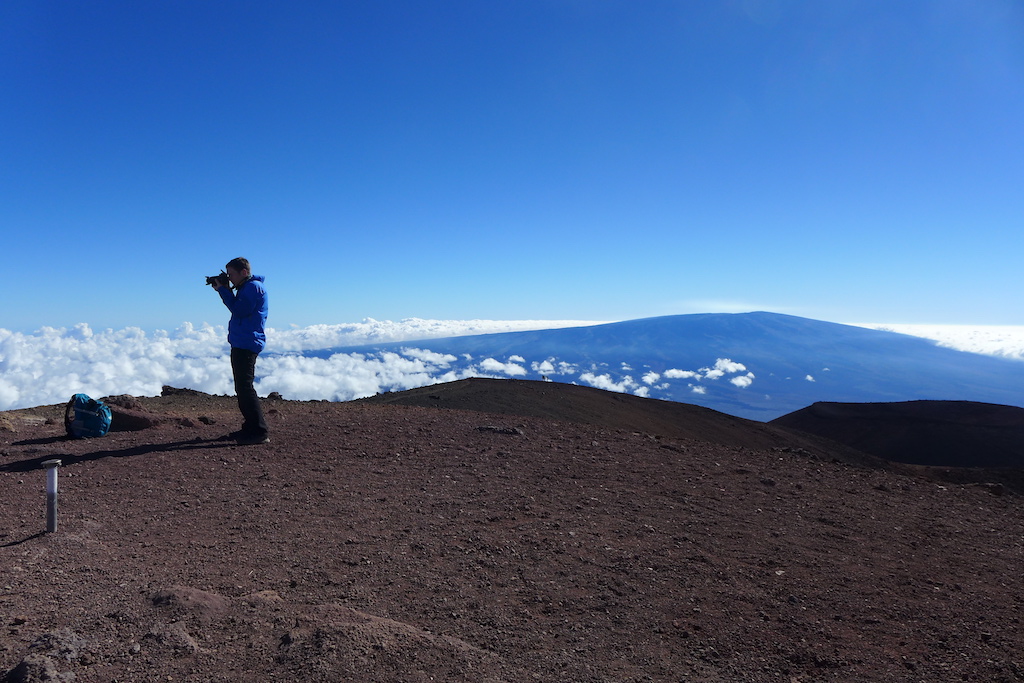 Here I am stood taking photographs at the summit of the highest mountain in the Hawaiian Islands - an altitude of 13,796 feet above sea level. Sea level is where I started that morning. Any mountain above 12,000 feet will affect susceptible people with dizziness, shortness of breath, weakness and could even present a life-threatening situation for somebody with pre-existing heart or breathing problems. So, dangerous, but not that dangerous. Nobody gets a pulmonary oedema up here, in this cold thin air, but very few can thrive in this oxygen-depleted environment.
There are ostensibly two ways to get up a mountain: you can walk, or you can use some kind of mechanised assistance (e.g. helicopter, cable car or even drive if somebody has made a road to the summit). I used to scoff at the idea of taking 'the easy way out'. I used to think that using cable cars and funicular railways in the Alps was cheating... you hadn't really conquered the mountain at all. However, after my first summer season in Chamonix valley, I realised there's no point nitpicking over a pile of rocks: most climbers who attempt the North face of The Eiger will use the railway to the summit, which stops halfway to let anybody out who wants to tackle its vertical wall of death. Tourists watch as men and women laden with ropes and other equipment, venture out of a hole that was made to clear the railway tunnel of snow. Are they less brave? Many have lost their lives attempting this 'easy' route up the mountain.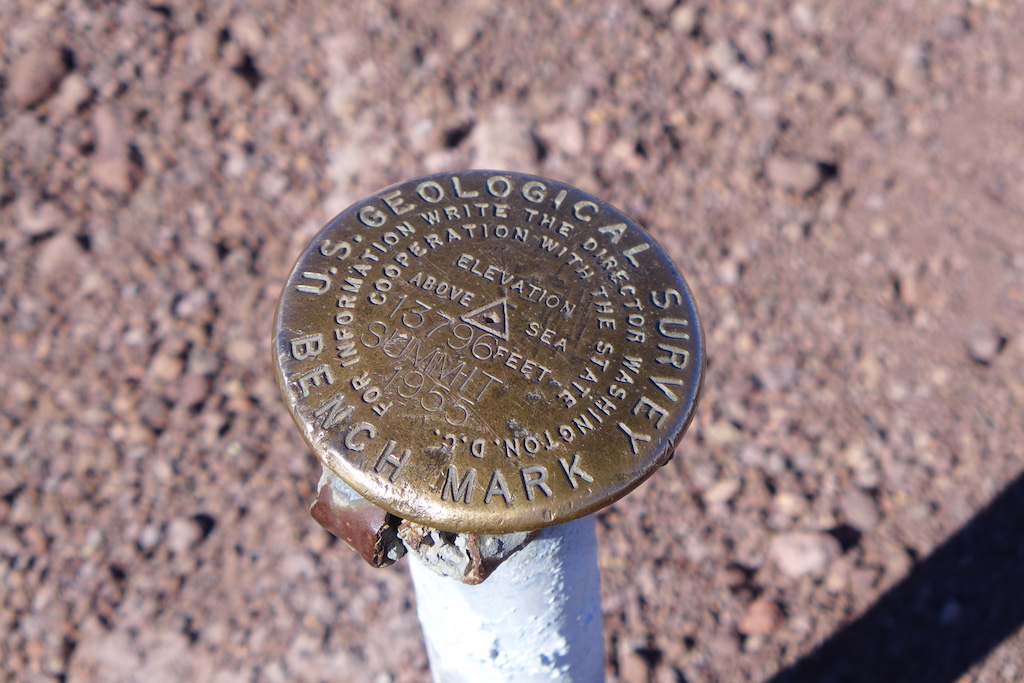 There you are, see. 13,796 feet. You can see this elevation post in the bottom left hand corner of the previous photo. But how did I get up there, more importantly?
In 2008 through to 2011, I was bootstrapping. That is to say, I was building profitable business(es) using my own money and with very little outside help. Then, I got out of my depth and I phoned a friend. I begged him to come on board with my latest venture, which promised to have the most growth potential of anything I'd done before, plus it had an overlap - in the education space - with some of my friend's expertise.
My friend told me he was a mentor on a technology accelerator program, affiliated to TechStars, which was based in Cambridge and was taking place that coming summer. I have to admit, I'd never heard of Y-Combinator, SeedCamp, 500-Startups, TechStars or any of the other myriad accelerators that were springing up. The idea was simple though: take a bunch of promising teams, incubate them and connect them with the best minds in the world of tech, have a demo day and help them to raise angel investment or venture capital (VC).
I was enthused and given a new direction. There was hope and relief that I might no longer suffer the isolation and loneliness of being 'the boss'. I really wanted to be part of this ecosystem.
I applied for TechStars Boulder, in Colorado, USA, as well as the TechStars affiliate program that my friend was going to be a mentor on, in Cambridge, UK. My company was shortlisted for Boulder, so I flew out to Denver, drove to Boulder and met with David Cohen - one of the co-founders of TechStars. My company just missed the cut for Boulder, but was offered a place on the Cambridge program, which I accepted. On demo day, Brad Feld - the other founder of TechStars - watched my pitch and I got to meet him. I was rubbing shoulders with people who had achieved, or were about to achieve, greatness.
For example: you know that robot that's in the new Star Wars movies? The one that's a ball that rolls around and makes bleeping noises a bit like R2-D2? BB-8, it's called. Anyway, the toy version of that is based on the Sphero, and Sphero were one of the teams to go through the TechStars program. I got to meet those guys in Boulder. Now they have one of the best selling children's toys, thanks to a Star Wars brand licensing deal, which was undoubtably in part due to the TechStars program... that's how it works.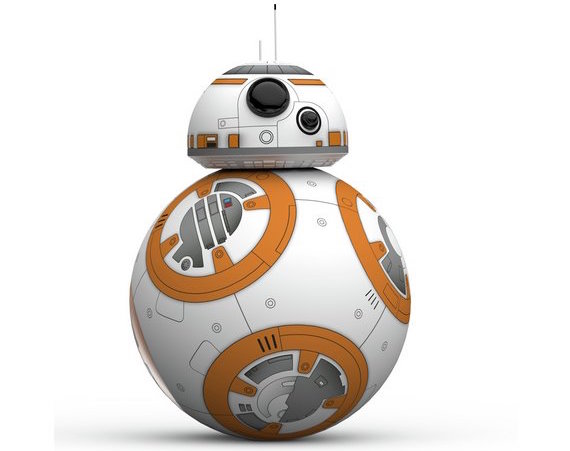 Once the TechStars program was done, I had two role models to choose between. Both had pregnant girlfriends, but they had very different aspirations and priorities.
David, co-founder of my business, was intent on making life comfortable for him and his family. He'd made a big sacrifice, living away from home while we were doing the accelerator program. He'd made a risky commitment, ploughing money into a company that - at that time - didn't really have any protectable intellectual property or reliable and significant income stream. Although I talked him into the idea of taking our company BIG and getting half a million pounds worth of investment to allow us to grow, I think he really wanted to take things a lot slower and more carefully, and more importantly, get back home to his pregnant girlfriend.
Jakub, who I had been sharing a house with for months along with his co-founder Jan, seemed to be fixated on Silicon Valley and being a BIG success. I hope he wouldn't be angry with me for spilling the beans that he really regretted coming to Cambridge, UK, when their company could easily have gotten onto one of the Silicon Valley based accelerators, which is where, ultimately, he wanted to end up. Jakub had been obsessed by the trials and tribulations of Apple Corporation, and was 100% a Mac man, not a PC. Whether or not he wanted/wants to follow in the footsteps of Steve Jobs... one only need to look at his professionally taken photograph for his online profile: holding his chin in just the same way as the man who resurrected the struggling Apple Corp, and built it to be the world's biggest company, by market capitalisation.
Schopenhauer thought that the best thing in life would be to not be born at all, and the second best thing was simply to keep suffering to a minimum. Nietzsche realised that without suffering, how can we really experience elation? If you take the helicopter to the top of the mountain, you don't get the same feeling of achievement and success as you do if you walk up there. Nietzsche said that the world needs people like Steve Jobs, who was a millionaire by the age of 23, in 1978, and was worth $19 billion at the time of his death. Nietsche talks about supermen (übermensch) and the last men. Nietsche reviled these "last men" as he called them: men who were comfortable and content with mediocrity; men who would look at the stars and blink, in his words, rather than strive to achieve the very maximum they could in life - becoming superstars themselves.
I'm now in an uncomfortable in-between place. I neither achieved the übermensch nor the life of comfortable mediocrity.
Did I give up, because I was overwhelmed by the enormity of the task that lay ahead? Did I simply make mistakes, in choosing business partners who weren't as ambitious as me; as gung-ho, committed and fearless? Was the lack of support I received from my now ex-wife, my undoing?
Or, am I - as Nietzsche feared - one of the last men. The ones who are prepared to slave along in miserable existence because I'm not brave enough; bold enough to reach for the stars; to follow in the footsteps of those who've reached the top.
I'm torn, because I believe in socialist & humanist values: I believe in wealth redistribution, state monopolies, free education, free healthcare, free housing and a whole host of other things that would see me labelled as "Marxist", "Stalinist", "Leninist", "Maoist" or some other -ist, meant in the pejorative. Sometimes, I do wonder if people would work as hard, if they didn't want big mansions, swimming pools, helicopters, private jets, superyachts and all the other trimmings of exorbitant wealth. However, I know enough successful people to know that they just wanted to see a dream realised; a goal achieved: they didn't know how to stop working so hard, and they couldn't if they tried.
Strangely, although I've been shown the way and my eyes have been opened to the possibility of achieving great wealth in my lifetime, I've been left with nothing but depression. I'm depressed because I can see that hard work is required in life, whichever path you choose, but I'm also depressed because I opened the Pandora's Box of yachts and supercars and other prized possessions of those who followed their difficult task to completion: they reached the summit of the mountain.
I used to play a psychological trick when climbing mountains, which is to imagine every summit that you see is a false one, and that behind it will be an even higher summit, so your anticipation of your reward never turns into disappointment, which could lead you to giving up and turning back.
Another psychological trick I played in life, was never to dream and aspire to own things that were well out of reach. I bought a house, a yacht, a speedboat and a fast car... but these were all modest items that I was able to save up my wages and purchase. I never dreamt of owning a mansion or a brand-new Ferrari, for example, although the latter was achievable if that was my one dream in life, which it wasn't. I played a psychological trick, of forcing myself to be modest with my aspirations and rein in my ambitions, and to make incremental improvements rather than shoot for the top prize.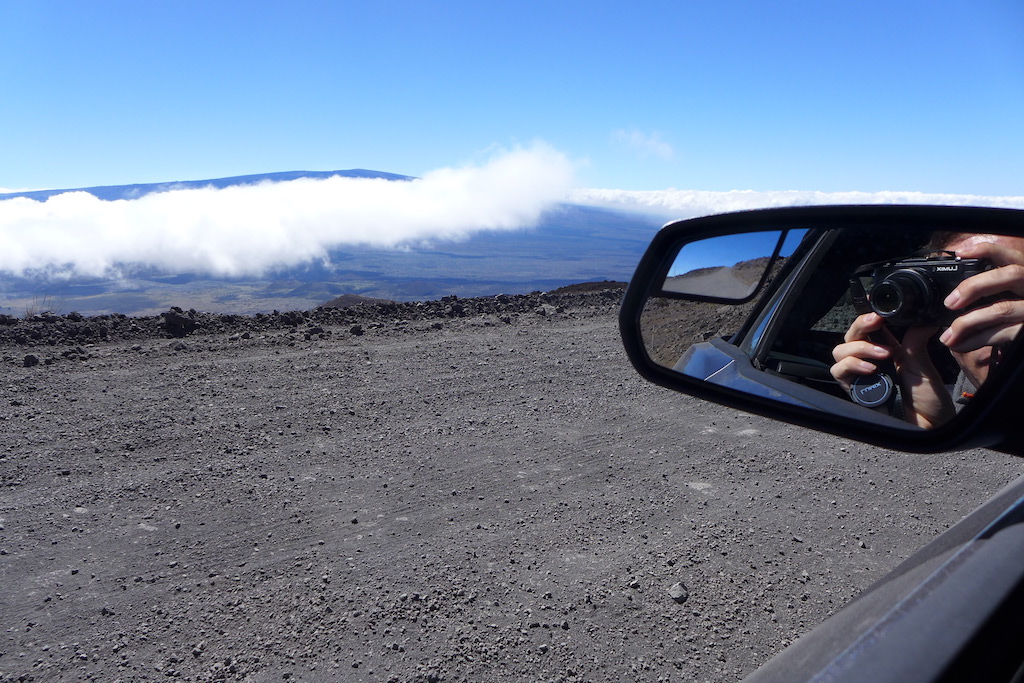 Now, I take short-cuts. I cheat. I know how high I can get, but I don't want to make the effort again. It hurt too much to be on the express elevator to the top, and to start to dream about all the wonderful things I could do with that wealth, only to crash to earth and be devastated. I'd like to be comfortable, but even that hurts, because it still requires effort as well as denying that I'd really like to own a nice big yacht, a supercar and a big house.
Do I begrudge my friends their success? Of course not, but it doesn't inspire me. Maybe it does inspire others, but when I look around, most people are fighting to just hang onto what little they've got. Would I tax my friend heavily because I'm a failure and I want to grab a piece of the wealth he created? Would I expect him to be humble and give credit to the society that helped him get to the top, even though we shouldn't try to drag everybody down to an equal level - equally mediocre and comfortable, according to Nietzsche? Yes, in a way I do still stand by my politics: I prefer flat structures to pyramids. I like it when everyone gets rich because of co-operation in society, rather than just a tiny handful who get rich at the expense of everybody else. We must remember that we're playing a zero-sum game - for every billionaire, there are millions of starving mouths and people without clean drinking water.
My friend was 9 years old when communism ended in his home country. He has been deeply affected. I'm not sure what makes me so certain that wealth should be redistributed, and the vulnerable protected, but I'm certainly going to tip-toe around the subject when I see my friend Jakub tomorrow, which will be the first time I will have had to offer face-to-face congratulations on him reaching the summit: he's rich now, by most ordinary people's standards, but I will attest that he build that wealth, with his team: it wasn't gifted to him by inheritance; it wasn't stolen or conned; it wasn't embezzled. He earned it and he deserves congratulating.
I'm still torn up about that question though: is it better to have 7 billion contented, comfortable people, or 100 or so obscenely wealthy ones, and half the world in desperate poverty.
In fact, no, scratch that. I go for comfortable. I go for "the last men" even if Nietzsche so hated them. Fuck him, that pompous German twat.
Tags: #philosophy #startups #career #friends