This is a story about hypomania warning signs...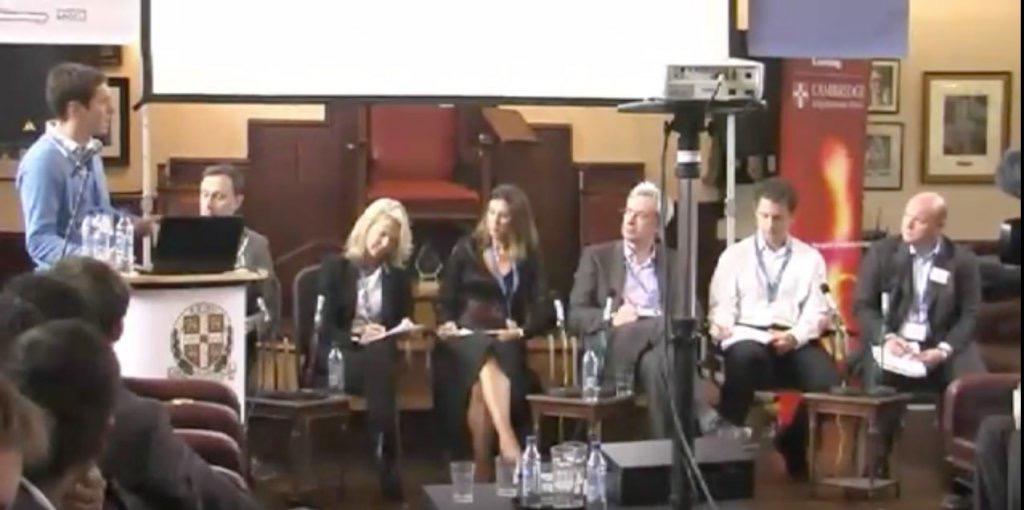 If I was pressed to justify why I have any self-confidence and why I think I add any value to humanity - anything useful or interesting to say - then I could reference a number of achievements which I'm very proud of, indicating that I'm not completely delusional and grandiose. My sense of self-importance and pomposity is not entirely driven by perturbations of my sick mind. There are a few little things which mean I shouldn't think of myself as a complete waste-of-space, I hope.
Of course there are plenty of people in the world who will shout and scream: "YOU'RE A SHITTY WORTHLESS WASTE OF SPACE WHO SHOULD SHUT UP AND MAKE ROOM FOR ME ME ME AND ONLY ME. GET THE FUCK OFF THE STAGE YOU TALENTLESS FUCKWIT AND LISTEN TO ME ME ME. SHUT YOUR MOUTH AND LISTEN TO THE IMPORTANT STUFF I'VE GOT TO SAY BECAUSE IT'S ALL ABOUT ME ME ME".
I've had to endure plenty of these sharp-elbowed puffed-up pompous idiots, in love with their own reflections; quite convinced that they're brilliant people. I'm not exactly the shy and retiring humble type, but there's got to be some kind of middle ground unless you're happy flipping burgers in a minimum wage McJob and otherwise being trampled by precocious little shits; being shouted down by fucking airheads and their entourage of sycophants who believe the world owes them a stage and an audience.
...and breathe...
I realise that an arrogant streak within me rears its ugly head whenever I'm stressed and exhausted; whenever I'm scared and insecure.
I'm feeling very scared and insecure at the moment.
I know that I'm good at my job and I make a big difference to the teams and organisations that I'm part of, but I can see that a nasty side of my personality emerges when I'm under extreme pressure and stress. I can start to believe my own bullshit and see those around me as dead wood. I can start to become irritable and impatient. I can start to treat people unpleasantly. I become horribly arrogant.
It's a reaction to circumstances.
I'm not comfortable. I'm not secure. I'm not happy.
I'm exhausted.
I'm tired.
I'm scared.
At work, I know that I've proven myself yet again. I know that I've gotten to grips with a huge complicated system and a gigantic organisation in record time, and I'm making myself useful. I'm highly productive. I feel needed and I feel like I'm delivering good value. That feeds my fragile ego. My ego is incredibly battered and bruised because of the rollercoaster ride I've been on during the last few years, and because I don't feel at all secure.
I can point to things from the past which hint at my potential and clearly indicate that I'm not an idiot or a nobody, but how far back do I have to go? The picture above of me doing a Dragon's Den style pitch at Cambridge Union Society is about 7 years old. It feels like my life has been a complete mess since then. I feel like a fraud. I feel like a washed-up has-been.
For all my achievements, I've also repeatedly had problems with hypomania, where I've become impatient and irritable and I've spoken to people really badly. My arrogance has raged out of control at times. There's no justifying that behaviour.
I'm acutely aware that I wrote a very boastful blog post yesterday, and that I'm starting to become quite irritable by the amateurish stuff I have to deal with in my day job. I have to try very hard to avoid being harshly critical of my colleagues' work, which is perfectly mediocre and acceptable in the humdrum corporate world. I have to frequently remind myself that although I'm right it doesn't matter; although I could build a much superior system and do things so much better, I'm just one team member on a big project in a huge organisation. I need to recognise that I'm prone to the cyclical pattern of being smashed to smithereens and ending up destitute, only to get back on my feet and able to become high productive again with unbelievable speed. I need to stop being so dazzled by my own remarkable ability to pull myself up by my own bootstraps, because it's horribly arrogant.
There's a mountain of evidence that proves I can achieve exceptional things, but there's also a mountain of evidence that shows that I can become a right pain in the ass and I can be thoroughly unpleasant to deal with, when I'm consumed by hypomania. I need to remember that it'll be beneficial for me and everybody who I work with if I can rein in my arrogance, keep my lip buttoned, be kind, be patient and be as humble as I can possibly be.
It doesn't help that two people who I very much admired and respected have left my team, leaving me as the de-facto top dog, but I work with smart people and I need to work as part of a team or else I'll burn out. I need to get into the habit of learning to be more tolerant of the mistakes which people have made and the "varying abilities" in a diverse team, which is diplomatic double-speak for learning to put up with dullards. It's an essential skill in the workplace I think, to accept that there are more people who are undoing your good work and generally thwarting your ambitions to build utopian perfection, and to recognise that there are a huge amount of advantages of being a member of a big team of people who really don't care too much about the gigantic heap of useless crap they're very handsomely rewarded for fucking up. Striving for perfection has really messed me up very badly in the past.
So, I need an attitude adjustment. I need to acknowledge that when I've been given carte blanche - a clean slate - I've been lazy and sloppy and cut corners. I need to recognise that even though I have single-handedly built great big complex systems and profitable businesses from nothing, it's always fucked me up and burnt me out. On balance, it's the same net result - the tortoise and the hare.
I want to work really hard. I want hard work to accelerate me forwards. I want there to be a direct relationship between how hard I work and how much money I earn, but there isn't. No matter how brilliant and ingenious I am, I'm basically paid for being bored and keeping my mouth shut. The more dumb and numb I am, the more I get paid and the more people love me at work.
It's a really tricky time, because my mood viciously see-saws between suicidal depression, extreme boredom, insecurity about my value as a human being and a mountain of evidence that I'm very capable and competent at pulling off death-defying stunts and overcoming very difficult challenges, which clearly hints at a kind of troubled brilliance... although I'm not wanting to pat myself on the back too much or otherwise pump up my already excessively over-inflated ego.
If I'm going to make it through the coming weeks and months without disaster, I need to remind myself of past mistakes and attempt to curtail my arrogance; I need to recognise the cyclical pattern of my mental health and remember that it's always disastrous when I start getting impatient, intolerant, irritable and generally full of myself.
I need to keep my arrogance in check.