This is a story about disadvantages...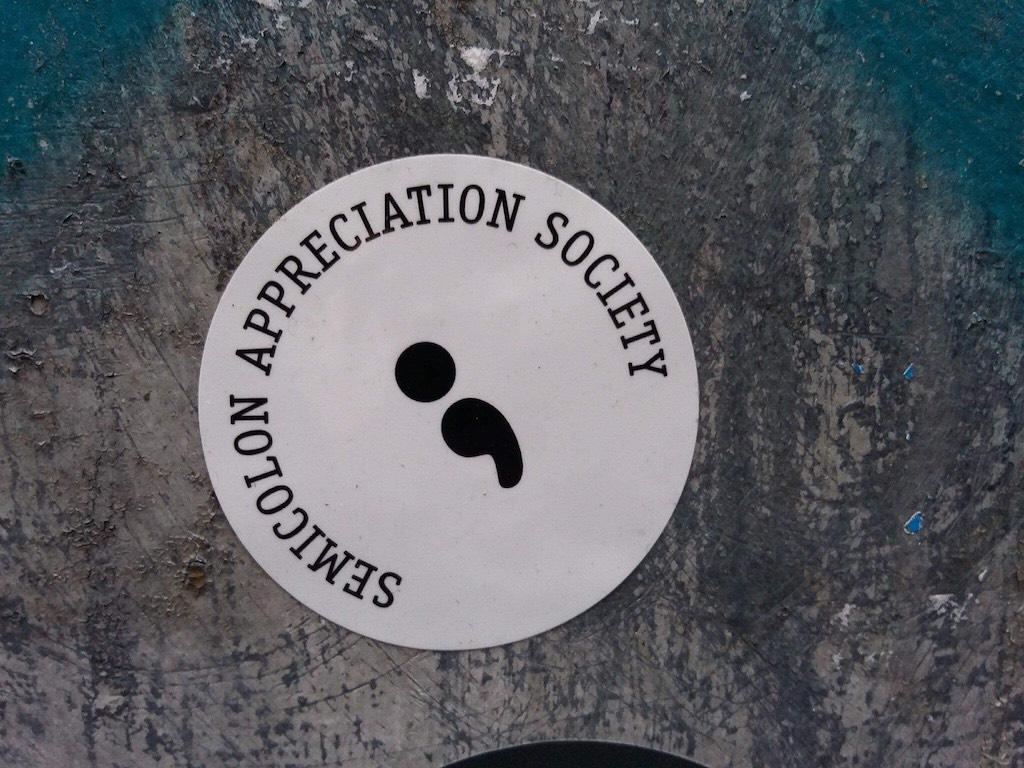 There are a number of ways to get a black mark against your name. Every exam grade that's lower than a "C" is not going to be looked upon favourably. A degree of class 2:2, a third or - heaven forbid - a pass, is something that's going to follow you around like a bad smell. Any gaps on your CV are all damning indictments of your character. These are some of the least bad disadvantages that could be working against you in life.
Police cautions become spent on the day they're issued so you don't have to declare them to any prospective employer - unless you are subject to enhanced checks, because you work with children or vulnerable adults - but a criminal record has to declared up-front. Bankrupts are often compelled to admit to their financial misconduct and being a former bankrupt is often grounds for not employing a person. It even seems commonplace to perform credit checks on people now, as part of vetting for a job.
These are the disadvantages that people have, arguably because they're victims of circumstances beyond their control. The education we had, the friends we made, the wealth we've enjoyed... these are luck, not good judgement. We don't choose our parents. We don't choose to be born into poor uneducated families with a history of criminality, living in poor neighbourhoods - council estates and the like.
Then, we come to matters that are more obviously in our control - the choices we make as an adult.
What are all the things you'd think about when considering whether to get a tattoo or not? If you're a sensible chap or chapess, you'd think about all the bad fashion decisions you've made over the years, and rationally you would think that you wouldn't be able to choose a design that you'd be happy to wear for the rest of your life. Many 'tattoo fixers' are asked to erase the name of an ex - the ink was committed to skin when the relationship seemed as if it was going to last forever, but it didn't.
If you were still intent on making a permanent mark on your skin, you might consider where you're going to do it. If you get something on your foot, it's going to be visible when wearing summer shoes. If you get something on your arm, it might be visible when you roll up your sleeves. Why would anybody get a tattoo on their neck or face?
To all intents and purposes, I come up smelling of roses when the usual background checks are done. I have a fine set of academic qualifications, I have an all-star cast of multinational corporations on my CV, I don't have a criminal record, I've never been bankrupt. I enjoy a considerable advantage over many hopeful job applicants, who are paying a hefty price for something that happened years and years ago. To look at me, to study me on paper and pore over the vetting checks that are routinely done, you would see no evidence of any problems that the checks are supposed to find.
Did I say "look at me"? The careful observer might detect one little clue that I've not led an entirely blemish-free life. I have a black mark that clearly advertises that I've had problems. I write this blog, but you'd have to search for it to find it - you'd have to cyberstalk me - but there's a mark on my body in a totally visible place that you should be able to see, whatever clothes I'm wearing... I can't cover it up.
What the hell is a 35-year-old man who works in offices for prestigious organisations doing getting a tattoo in a visible place? Surely it would be career suicide? Everybody knows that people with visible tattoos don't get hired into positions of professional responsibility. Everybody knows that people with visible tattoos are not made of the right kind of stuff to enjoy positions of senior management responsibility. Everybody knows that people with visible tattoos are trash; scum; the dregs of society.
Getting a tattoo was stupid, of course, but it was also brave. Getting a tattoo was direct action: a protest about my sister having a hard time from my parents about her inked body. Getting a tattoo has been the best way to thumb my nose at bosses who desperately want my skills and experience, but who would never dream of giving an opportunity to somebody who's been less fortunate in life. Getting a tattoo is a running gag - a joke - which attacks all the gatekeepers who are seeking to keep the riff raff from getting ahead in life. When I sit down for an interview, my tattoo can't be seen face to face - it's behind my ear. It's usually too late - I've been hired - when the bosses first notice it. So many people don't get their foot in the door, because there's a black mark that causes them to be dismissed out of hand as an unsuitable candidate.
Why a semicolon?
If I was ever asked by a colleague, my answer would be that it's a programmer thing - I finished every line of computer code I've ever written with a semicolon.
The truth is that I'd been trying various ways to restabilise my life, which mainly revolved around earning bucketloads of cash as an IT contractor. The pressure and stress of one particularly nasty IT contract had pushed me to the brink of what I could survive. I'd asked to be hospitalised for my own safety. I flew to San Francisco, leaving myself just 4 hours to get to the airport from the time I booked the tickets, and went directly to the Golden Gate Bridge. I was erratic. I had no idea what to do, so I did everything. There was one thing that was constant: writing. The idea of the semicolon has come to mean that my story - this suicide note - could have come to an end, but I chose not to end it and keep writing. I jumped on a popular bandwagon. I joined a movement. I copied something that other people were doing. I tend to zig when everybody else zags, so getting a tattoo like other people's felt really good; it felt right.
Everything seems to piece together and make sense when seen as a whole. Writing under my real name and writing without a filter - completely candidly - and declaring my every fault is career suicide. Having a visible tattoo is career suicide. Those things together are the only way that I was going to cope when constantly dealing with gatekeepers who want to check my criminal record, check my credit rating, check if I'm a bankrupt, check my academic qualifications, check my references, check my passport and birth certificate. If the gatekeepers could, they'd pry into every single part of my private life... so I'm letting them. Here it is - come and fill your boots!
Who knows where this experiment's going to lead me. Perhaps I will suffer more discrimination. I've already lost two lucrative contracts as a direct result of living my life as an open book. Perhaps the disadvantages will continue to stack up and I'll be derailed from the fast track and shunted into the sidings, like so many people who've had the misfortune of accruing a black mark against their name.
If I seem at all disrespectful towards those who don't have any choice - they have criminal records, bad exam grades, a CV full of gaps and roles that don't have fancy job titles - then I apologise. Perhaps my little game can only be played by me because I'm so privileged.
I hope that what's going to happen is a move towards a more open society, where we can be honest about our past transgressions.

Tags: #tattoo