This is a story about wearing a mask...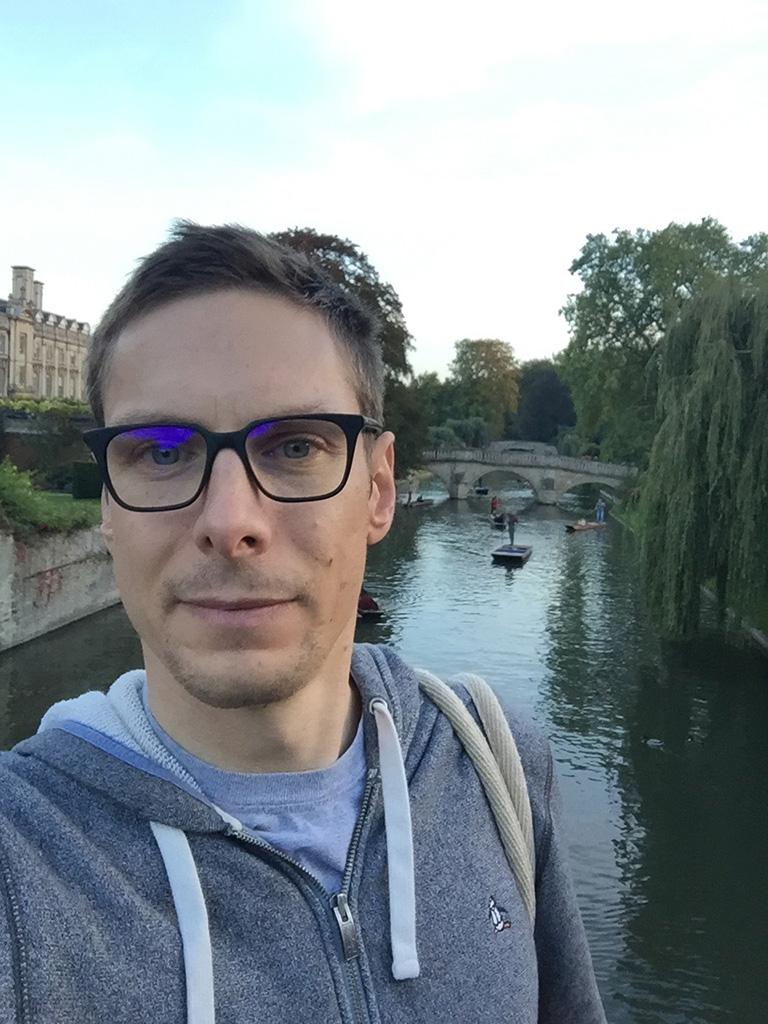 A long time ago I used to be very careful about what I shared on social media. On Facebook I separated my work colleagues and other business contacts from my close friends, and I thoroughly considered my audience before I posted anything; I spent a great deal of effort managing my public image and attempting to pretend I was a squeaky-clean pristine perfect professional who didn't have any problems in my personal life.
At some point during my acrimonious divorce and the total collapse of my mental health, along with the destruction of my hopes and dreams of escaping the rat race and being my own boss, my depression became so bad that I purchased 2 grams of potassium cyanide. I'm not sure what possessed me - perhaps it was a cry for help - but I decided to put a photo of this deadly poison onto Facebook. The reaction surprised me: one friend was angry and accused me of jeopardising the life of his child [which I didn't] and another made a darkly humorous joke. Most people seemed to just ignore me.
My mental health has caused me an increasing amount of difficulties, resulting in hospitalisations. Initially, I was extremely careful about what I told colleagues. I tried - as much as possible - to cover up and hide my struggles in the hope that I would quickly get better and my image would be untarnished. I lost a couple of jobs and an entire profitable business during episodes of poor mental health, but my reputation seemed to somehow be fully intact despite my faltering ability to work.
At some point, I decided to put more and more of my dirty laundry onto Facebook. I think that the stress and strain of the divorce - having to sell my house in particular - completely destroyed any remaining hope and optimism that I would be able to recover, so I ceased to believe that it was prudent to safeguard my reputation. I jettisoned any caution about who was reading the gory details of my life's implosion and instead preferred to desperately reach out via social media, hoping to receive messages of support and to alert my friends to the danger I was in.
As I became increasingly unwell and addiction turned my life into unmanageable destructive chaos, I continued to overshare without any regard for the reputational damage I was doing to myself. I wrote things which must have broadcast my very darkest and most regrettable moments of struggle to former work colleagues and business acquaintances, completely tarnishing my own reputation.
To have fallen from grace is bad, but to tell the world that you've ended up in a complete mess is quite something else. I'm not sure if I just didn't care, or whether I was so sick that I didn't know what on earth I was doing, but I used Facebook to loudly proclaim the fact that I'd become an unemployable, useless, unreliable, messed-up waste of space. Surely I have left friends, former work colleagues and other people who used to like and respect me, in absolutely no doubt that I was a no-hope loser?
Meanwhile, I managed to keep working and completing projects successfully, and I kept my CV and LinkedIn free from any clues about my mental health problems and drug addiction. My career didn't skip a beat and my skills continued to be highly in demand. I seemingly suffered no negative consequences for all of my loose-lipped moments on social media. It seemed as if I was unable to completely burn every bridge and destroy my own reputation sufficiently to make myself unemployable.
Sharing on Facebook highly alarming stuff about suicidal thoughts, self harm, drug abuse, prescription medication dependency, poly-substance use, breakups, mental breakdowns and the bat-s**t insane ravings of a total madman, seemed to make little or no difference to my day-to-day existence. The response was muted, where my friends and former work colleagues really didn't know what to say, leaving a kind of awkward silence which clearly indicated that people were cringing with embarrassment on my behalf. On the other hand, I was not shamed into silence at all. The madness was so all-consuming that I couldn't even remember what I had shared on Facebook. I had no idea what I was doing.
I suppose that everything I put on Facebook was done in brief moments of extreme insanity. I was still generally cautious about sharing the candid and honest truth about things which portrayed me in a very unflattering light. Nobody wants to be thought of as a junkie, because everybody thinks that junkies are thieving scumbag liars. Mental health elicits some sympathy, so long as it's the milder kind. Nobody wants to be thought of as completely insane, because everybody thinks that madmen are deranged murderous unpredictable lunatics.
I suppose I had attempted to tell my Facebook friends that I was unwell with as much subtlety as I could manage, and I had tried to brush some of the unflattering facts under the carpet, such as my problems with addiction.
I suppose I always wanted people to know that mental illness and a horrible relationship were things that I had been dealing with alone for a long time, and that addiction only crept into my life much more recently. I suppose I felt that I could quietly deal with the addiction issues and nobody needed to know about it; I would just pretend it never happened.
When I started this blog, it was an opportunity to re-assert the 30-odd years of my life where I had achieved a hell of a lot. I wanted people to remember all the projects I successfully delivered and all of the places where I'd worked and made a big difference to the organisations and the teams I was part of. I wanted people to remember that I'd built profitable businesses. I wanted people to remember that I'd played a positive role in their lives; that I'd been a good person; that I had value. I wanted to remind everybody that for the vast majority of my life I'd been making a valuable contribution; that for most of my life I'd been an OK person who'd tried very hard to do good things.
I had imagined that my recovery would progress in a linear way, from bad to good, and every day would be an improvement on the day before. I imagined that I would be able to write a straightforward story about the struggles I'd left behind in the past and the increasing number of positive things that were happening in my life. I had imagined writing a fairy-tale rags to riches story, as I started my blog homeless and bankrupt, and finished the story rich and successful.
It soon became apparent that the journey was going to be a lot tougher than I had hoped it would be.
Every huge gain I've made has quickly been met by a major setback. When I managed to rent an amazing apartment in London, I then lost my job. When I managed to get a lucrative contract, I was then hospitalised with kidney failure. When it seemed like I was getting the perfect combination of friends, girlfriend, job, money, home and hobby, everything fell to pieces. If we look at the whole 3-year writing project, it perfectly captures the vicious swings between high and low which you'd expect of somebody with bipolar disorder, especially when exacerbated by money problems, insecure housing and patches of addiction problems.
After only 4 months of sharing the sanitised version of my life history, where I portrayed myself in the very best possible light, it became clear that I was going to have to write about the bad stuff too if I was going to carry on for a whole year, which was my initial plan. I wanted to write every day for a whole year, to prove to myself that I could be consistent and achieve something very difficult, despite my challenging circumstances. I hoped that the regularity and having a goal to focus on would help to stabilise my life.
Writing my blog has certainly given me a rock to cling to while I've weathered the storm. Writing my blog has certainly helped me to regain some stability in my life, as well as being a source of pride in the achievement.
At some point, it became habitual to be 100% unflinchingly honest, and not to care about what people think.
I'm aware that I've probably prejudiced my employability with a handful of former work colleagues who are also Facebook friends. I'm aware that my reputation is probably damaged beyond repair, if I wanted to try to enter an arena where reputation is more important than skills and experience. In the world of work which I inhabit, people only care about whether I can do the job, and not at all about the skeletons in my closet, so I've suffered no setbacks in my career. However, it does upset me that I've tarnished my image in some of the gossipy organisations where I used to be very well liked and respected. It upsets me that friends who are former colleagues and business acquaintances, who I like and respect, have been left in no doubt that I've been through some very tough and turbulent times in my personal life. Perhaps my opportunities in life have been more damaged than I'm aware of, because I've created doubts in people's minds about my reputation and reliability.
I continue to write using my real name and am slowly advancing towards page one of a Google search, which seems ludicrously stupid, but so far it's caused me very few problems in my career.
I don't think I could live without the regularity and stabilising influence that writing and publishing so publicly has given me. I don't think it would be healthy for me to lose the public oversight, and lose the huge amount of support that is available to me from the online community. I can't imagine going back to a life where I had to hide my struggles and rely on private communications to keep concerned people informed about what's happening to me. It's far too much effort to have to concern myself with image and reputation management when I've been fighting for my life.
There's no turning back now anyway. The genie is out of the bottle. All my friends, former work colleagues and business acquaintances have been left with absolutely no doubt that my mental health problems have caused me a great deal of difficulties, and extremely unpalatable and unflattering things have happened in my life, such as periods of addiction. I have no doubt that my reputation is in tatters in the eyes of anybody I'm Facebook friends with. I must be a laughing stock.
Amusingly, I've been able to deliver projects and impress work colleagues, surrounded by people who are completely oblivious to my personal life struggles and the bad things that have happened in the past. Because my Facebook, Twitter and blog are a world apart from my CV, LinkedIn and references, the two worlds have not collided and I'm able to go to work and do a good job without prejudice or stigma. I suppose it's reckless to risk my identities being connected by anybody who could be bothered to put my name into a search engine, but so far I've not burnt any bridges in the 'new' chapter of my career, since I re-stabilised myself, ironically by using my blog.
I think that's what I'd tell anybody who stumbled on my open secret and had reservations about my public identity: that it's a necessary coping mechanism and it's the reason why I've been able to act completely normal in the office, and to be a productive valuable member of the teams and organisations I work for.
Of course I sometimes worry that I'm taking too much of a risk by continuing to use my real name and writing without concern for the level of public exposure that I live with, but frankly most people are too wrapped up in their own lives to really give much of a s**t.
Sure, if stuff goes wrong I'm dangerously exposed. If I have a wobbly moment then I'm hugely at risk of some unpalatable truths about me from becoming more widespread knowledge. I think the risks are acceptable though. So far, I'm glad that I've laid myself wide open like this.
Some bridges have been burnt, but I'm glad I've set the record straight and I'm glad that there's so much written down here that even the nosiest person is going to quickly become exhausted if they go digging for dirt.