This is a story about overcrowding...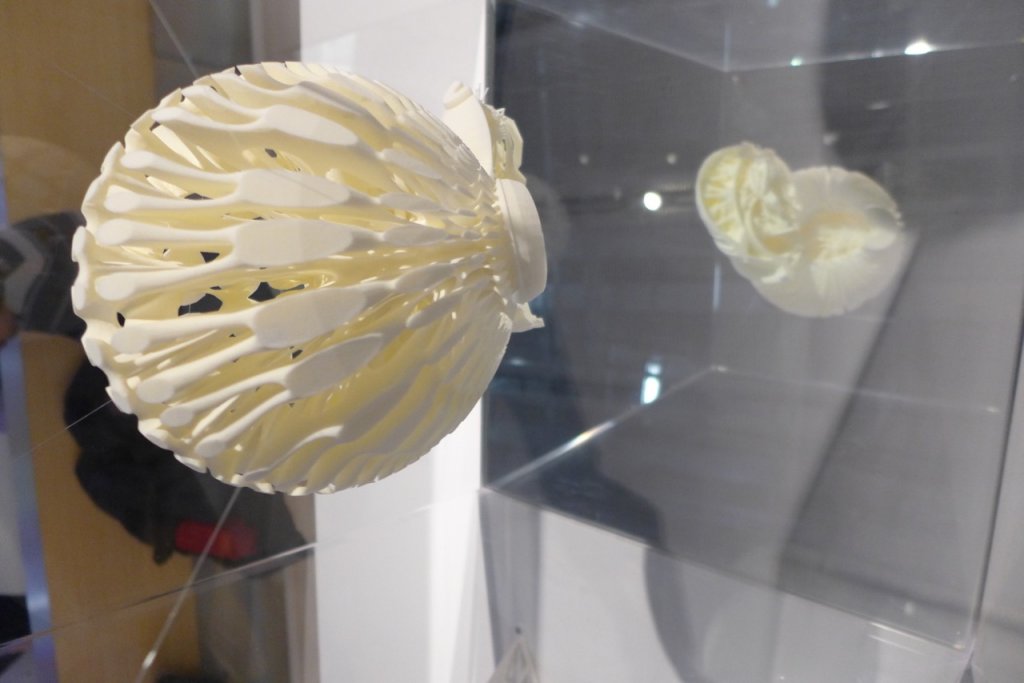 In the animal kingdom resources are scarce. Food is hard to come by so the best areas to hunt and gather are highly sought after. Defending your territory requires a constant battle with other individuals who want to encroach. Controlling resources gives a surplus of food, which means that surplus can be used to rear offspring. Having a food surplus means you're attractive to a mate - you clearly have the genes to protect your territory, which means you should be a good provider and your offspring should reach genetic maturity and be able to pass on your genes.
In the animal kingdom, what's good for the individual is generally good for the species. Territory disputes will result in fights, some of which may be fatal, but self-preservation instincts cause animals to prefer to avoid conflict. There is no 'delicate equilibrium' - the animal kingdom is a constant battle that ebbs and flows, and whole species are regularly wiped out, for no other reason than pure bad luck - the starting conditions and what happens thereafter are decided by the roll of a dice.
When humans behave like animals, they revere violence, muscle, domination, cruelty, bullying, monopolies, power, control, conquest, shows of force, agression and all the other vulgar traits of a supposedly intelligent creature, which leads to rape and pillage when it is allowed to continue unchecked. We celebrate the rapists in our culture - the 'hero' soldiers and the meathead bullies; the 1% who control 50% of the wealth. We revere the bestial. We worship the animalistic.
When an animal gets a food surplus, it then wants a sex surplus. It's a common male fantasy to want a harem of females. Obviously, with there being an approximately 50:50 male to female population ratio, there are going to be men who are going to lose out. In the animal kingdom, those 'beta' males would fight with the 'alphas' for breeding rights. This is something that we see culturally celebrated - there are various rituals that seem to demonstrate that there's a 'victor' in a simulated 'battle'... it's called sport. It's a zero-sum game: for there to be a winner, there has to be a loser.
We are not animals. We are humans and that is distinct and different, because we are self-aware. We are able to preserve knowledge between generations using spoken, written - and more recently - video as a communication mechanism. We have language. We have reason and logic and science.
Prostitution is an evolutionary advancement. Prostitution allows anybody who is capable of generating value in society to be able to access sex. Prostitution allows sex to be traded with the smartest individuals, and not just the strongest. Having sex with the smartest is an evolutionary advancement, because it allows the species to develop at a rate that grows exponentially, because it is not restricted by selective breeding and genetic mutation - if smart people fuck, they raise smart kids... not because of their genes, but because of their upbringing.
Clearly, we are in the middle of an evolutionary split. If you think about the big 5 tech companies - Alphabet (Google), Amazon, Apple, Facebook and Microsoft - then imagine how the founders of those companies would fare in the stone age, you'd be pretty sure that those guys would not get laid. The multi-billion dollar tech company founders are classic 'beta' males, aren't they?
Meanwhile, toxic masculinity has reached such epic proportions that the swollen muscles and tanned skin, that 100 years ago would have shown that you were a farm worker, and therefore poor and stupid, is now revered as attractive.
One branch of society worships agression and bestial behaviour - fighting, war, muscle - while another branch of humanity is rapidly evolving and pulling away from the thick-skulled knuckle-draggers. Who's going to win in a fight? You with your muscles and tiny brain, or me with my army of AI-controlled drones? Who's going to win? The dirt poor idiots, or the richest smartest people on the planet?
The geeks are inheriting the earth.
Meanwhile, homosexuality seems to be the next evolutionary stage. Homosexuality means unlimited sex without having to engage in the bullshit drama that's always created during bestial, animalistic, heteronormative fulfilment of the will of the genes. Procreation is a massive distraction from deep thinking and scientific discovery. A scientist can dedicate their whole life to research and pass on their knowledge through what they write and publish, so there's really no need for any genetic heirs. We all benefit handsomely from the work of the geniuses who have lived and died before, whether they had children or not. Anybody is capable of reading the works of a great scientist and becoming one themselves. The birth of knowledge is far more important than the birth of beasts.
Then, suicide. The candle that burns twice as bright burns half as long.
The vast body of discovered knowledge is far greater than the human mind was evolved to cope with. We are not supposed to know the secrets of the universe. We are not supposed to understand that we are mortal creatures who are cosmically insignificant. To attempt to grasp the ungraspable is to destroy our own sense of wellbeing. There's cold comfort knowing that we're held onto the surface of a rock by the weakest physical force - gravity - while we orbit a ball of gas that's a dying star in the vacuum of space, in a universe that's so vast it's beyond comprehension. We weren't supposed to travel in motor cars. We weren't supposed to fly in jet planes. We weren't supposed to live in skyscrapers. Everything about modern life is anathema to us - it creates great anxiety and distress. Just think about how many people have a fear of flying.
Suicide is a natural response for a person who can comprehend their own mortality and see that life is suffering. A smart person can see that their life is meaningless. A smart person can comprehend their insignificance in the universe. Once you've figured out that life is pointless, and life is suffering, then suicide is logical. The smartest humans will quickly assimilate enough knowledge to see that it's not worth suffering and that death is preferable to life. The survival instinct is genetically programmed, to ensure survival of the species. If the individual is suffering, then of course their own individual suffering is more important than the survival of the species as a whole. In fact, the suicide of those who are prone to suicidal thoughts is better for the survival of the species, although the gene persists because it is intellect that makes a person more likely to commit suicide. Suicide is an intellectual's best option, to end the suffering.
Humans are incredibly adaptable, and we have learned to live with the anxiety-inducing awfulness of the modern world, where most of us cram into overcrowded cities for economic reasons. Most of us are living with cramped living conditions, crime, disease, pollution, noise, ugly buildings, bright lights, overcrowded transport networks and all the other terrible things that modern urban living has given us. We like to think we're terribly technologically advanced, but we've simply gotten used to all the bad stuff that would leave stone age man whimpering; cowering in a corner with fear and overloaded senses.
Devolution - de-evolution - is happening. Humanity has fragmented. The thick-skulled knuckle-draggers will drag themselves back to the stone age, because that's where they feel comfortable. The stupid ones will have loads of children, and they'll teach those children to be stupid. Stupidity is celebrated in the underclass.
If you're smart, you won't have kids and you'll kill yourself.
Tags: #suicide #politics #economics