This is a story about having no home town...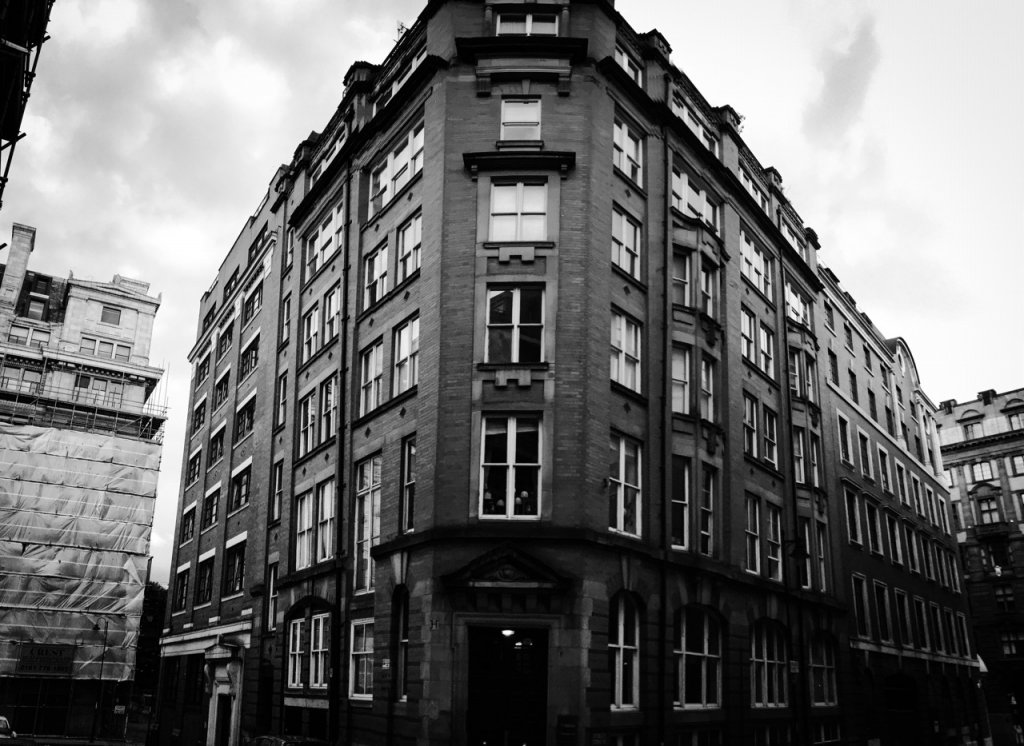 "Where are you from?" people ask me. The answer, which is most unexpected to them, is that I was born in Aberystwyth in Wales, but only stayed there a matter of months, then moved, then moved again to some Cotswolds village, then moved again to Central Oxford, then moved again to France, then moved again to Devon and then moved again to Dorset, around the time I left home, and then I've lived all over, but mostly in London... does that answer the question?
A social worker, housing officer or other person tasked with helping me have a safe place to live and enough money to buy food, would ask "where are your local connections?". Again the answer, which is most unexpected, is that I have the most old friends in Bournemouth but they're from 5+ years ago, and the place with the most of my oldest friends who I've actually seen relatively recently is London.
The next question is "where do your parents live?". To which the answer is they moved back to one of the very many places we moved through, as I got dragged around the country, abroad, and got sent to 8 different schools. "Aha! That's your local connection then!" says the social worker, housing officer or other type person.
NO.
I have a friend in Abingdon, which is not local - it's the same county as my parents, but a long drive away. I have no relationship/connection with my parents, and there never will be a connection again - I haven't seen them in years, and I have documentary proof that my dad is actively working against my best interests. They're the very last people on Earth I would want to be within a million miles of.
"What about brothers and sisters?" comes the next question. My sister lives in Nottingham. I've been there 3 times. When I asked my sister about moving to Nottingham, she said no. My parents think I'm 'banned' from talking to her, but we do communicate and we're on OK terms. Nottingham is somewhere I know nothing about, having barely visited the place.
"What about where you've had your GP registered?" comes the next question. Well, in the space of a year that would be London, Manchester and Wales.
"How are you getting on in Wales?". One friend, who I've met once. Another friend who I've met two or three times. No job. I have to use the satnav to get to the supermarket. At least I'm in the right country, in terms of where I was born though.
"Hmmmm" they say. "No local connections here" they say. Then they roll a 12-sided dice to decide where to give me a one-way train ticket to. I go to the local services there and we start back with "where are you from?" and work through all the same answers, before the dice gets rolled and I'm moved somewhere else.
If I'm out of sight and a safe distance away, I'm out of mind. Local councils just want me moved out of their county, so I'm somebody else's problem. Friends who I've been chatting to about having a beer in their part of the country quite naturally don't remember to tell me when and where it's happening, because I'm out of sight and out of mind. 
Frankly, I've been busting my balls to stay afloat despite mental health problems which have nearly claimed my life on several occasions, and cause me a very great deal of problems. I look functional and productive, but - for example - for most of my last 3 month contract in London I was thinking about suicide every day, and more recently, breaking up with my girlfriend and my contract ending early have taken me to the point where I've had the knife at my throat in the bathtub, trying to line it up with my carotid artery so I can be absolutely certain that I'll be dead and completely unable to save - it only takes minutes to bleed out from such a major artery, and even if I got to a hospital in 10 minutes, they'd have to find enough units of blood to refill me, while performing open cardiac massage AND having a trauma surgeon on hand to suture up the damage while blood pissed out of it at high pressure... you can't just ligate that motherfucker - it's supplying oxygenated blood to your brain.
The thought of the stress and hassle of interviews, moving, impressing new boss & team, re-establishing a routine. It's all too much. I was already on the limit. I'm not well. I shouldn't be working.
Yes, my mental health is bad enough for me to be sectioned, which means it's bad enough that working a full time job (which I don't even have) is ridiculous, as is the idea that I've got any kind of support network around me. Nope. I'm alone. I'm not managing to stay afloat.
Any social worker, psychiatrist or GP would conclude I'm unfit for work and I'm vulnerable. I need things like income and housing to be supported by the welfare state, because I'm in bits and I'll just kill myself because I'm so exhausted by pretending to be healthy when I'm not at all. I'm very, very sick. I'm just very, very good at hiding it for long enough to scrape together enough cash to avoid becoming homeless again.
But, it's always going to come back to the same question: "where are your local connections?". There's a simple answer: NOWHERE. So, instead of getting help where I am, I get help nowhere. There's nowhere I can go. There's no home town I can go to. There's no family. There's no support network. Might as well just kill myself.
I'm exhausted. Might as well just kill myself.
I had a lovely time seeing an old friend a couple of weeks ago... he lives in Prague. I'd made plans to see a friend from California and a friend from Abingdon, but I'm out of sight and out of mind so they didn't reply to my messages - I never knew where and when they were meeting up. You cannot begin to imagine the social isolation which I suffer on a daily basis.
Time to die, I think.
Tags: #suicide