This is a story about spying...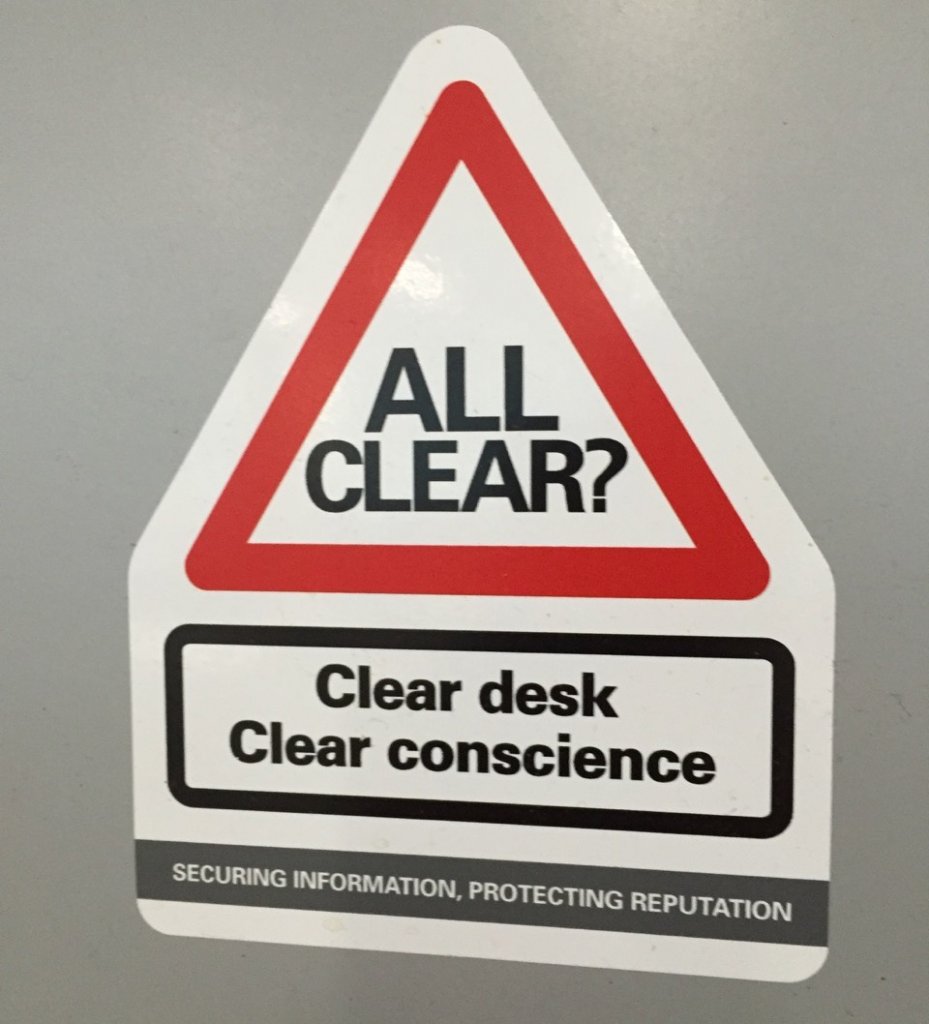 I'm not doing very well in terms of burying my blog. I've not been very successful at writing a load of non-contentious stuff that would bore any person who stumbled upon my website and decided to go digging in the archives. I've not done a very good job of being sensible and writing stuff that wouldn't be controversial if it was discovered by somebody connected with my work.
Where I live is a fairly small place. In theory I should be more careful, but I haven't been. It's been too difficult to change my habits. I've written candidly with authenticity and honesty for so long that it's become a habit. I'm unguarded. I'm vulnerable. It's been so long since I kept up the corporate mask and pretended like everything was A-OK for the sake of my job.
This Monday has been completely different from last Monday. I'm starting to become hopeful that life might become sustainable and pleasant. Happier times might be ahead - I'm really close to making a breakthrough. My life is more good than bad at the moment.
It makes me a little paranoid knowing that I've got some things that I want to keep. I'd be upset if I lost my local job and my imagined future crumbled into dust. Without money how am I going to get a place of my own? How am I going to be able to go out on dates and on mini-breaks with my girlfriend? How will I continue to escape from the circumstances that made my life so awful, without some means of bankrolling it? There's a temptation to hide my real personality; to hide my inner monologue; to bury my true feelings; to present a fake corporate-friendly mask instead of my honest self. I'm economically incentivised to become Mr Boring.
Obviously I'm not going to ditch my blog. I need my daily writing outlet. I need the stability; the security; the comfort blanket.
I'm very worried that mania is going to rear its ugly head and ruin everything. I'm really worried that I'm going to self-sabotage as soon as I get myself into a better position. It's been so long since I had all the pieces of the puzzle. It's really dangerous when I get everything, because I'm busting my balls and on the brink of a breakdown the whole time. I can imagine that I'll be hit with an emotional tsunami when I finally get the keys to a place of my own, for example.
I can detect a lot of unpleasant aggressiveness in my demeanour at times, due to the fact I'm so stressed about crossing the finish line. I'm super defensive and super protective over the progress I've made. I have so little tolerance for anybody who might stand in the way. I have no time for anybody who thinks they've got any ideas of how I should be living my life, because I've got such a clear idea in my mind of what I'm doing and where I'm going. It's so stressful to be so close, but yet so far.
I'm under so much pressure to make my struggles secret. I can't imagine that my work colleagues would understand the journey I've been on to get to this point. It's too mind-blowing for a corporate drone to think about an atypical path through live. It's too much of a taboo to talk about any off-piste moments that aren't CV-friendly, in the world of business and large organisations.
I'm going to keep the details of my working day secret, as is my professional duty, but it's too much to ask of me to bury my blog; to hide my identity. Yes, it's risky, but I need the stability; I need the consistency; I need the continuity.
By writing, hopefully I'm making myself more normal in the flesh. I think that without this outlet I struggle to deal with people face-to-face. Without this outlet, there's no way of getting rid of the bad thoughts and feelings and harmlessly de-fusing things that threaten to blow up in my face. Without this outlet, there's a greater chance of me losing my mind and screwing everything up. I just did 6 months incident-free. 6 months of stability is an amazing achievement, especially considering the toxic circumstances I've had to deal with. By writing, I hope that I can maintain the steady stable changes that have helped me to improve my life, working towards happier times.
I don't even particularly feel like writing today, but I'm doing it because it's part of my routine. Some days we don't feel like going to work, but we do anyway because we need the money. The routine is necessary. The routine is healthy even. It can be easy to give up and stop... to refuse to carry on.
Keeping secrets is a burden. I can't handle any extra burdens right now. I'll do my professional duty and avoid any situations that would infringe my code of conduct, but I can't afford to go stealth; to bury my identity.
Perhaps I seem reckless. Perhaps I seem like I want to have my cake and eat it. I certainly seem to be getting everything I want. I guess I should be humble. I guess I shouldn't take any risks. I guess I shouldn't take any chances. I should grovel and kiss arses, declaring my undying gratitude for a few crumbs from the cake, shouldn't I?
I've been put through the wringer to get to this point, but that doesn't make me want to hide my personality; it doesn't make me want to put the corporate-friendly mask back on. I think it was the fake corporate mask that made me unwell. It was so exhausting pretenting like I'm the perfect employee... a perfect CV; a blemish-free record - no black marks against my name.
So, the open secret is staying here. Fuck it. If you want to buy 100% of me - my brain, my body, my past, my future - then it's going to cost you a lot more than I'm being paid at the moment.