This is a story about making yourself look like an idiot...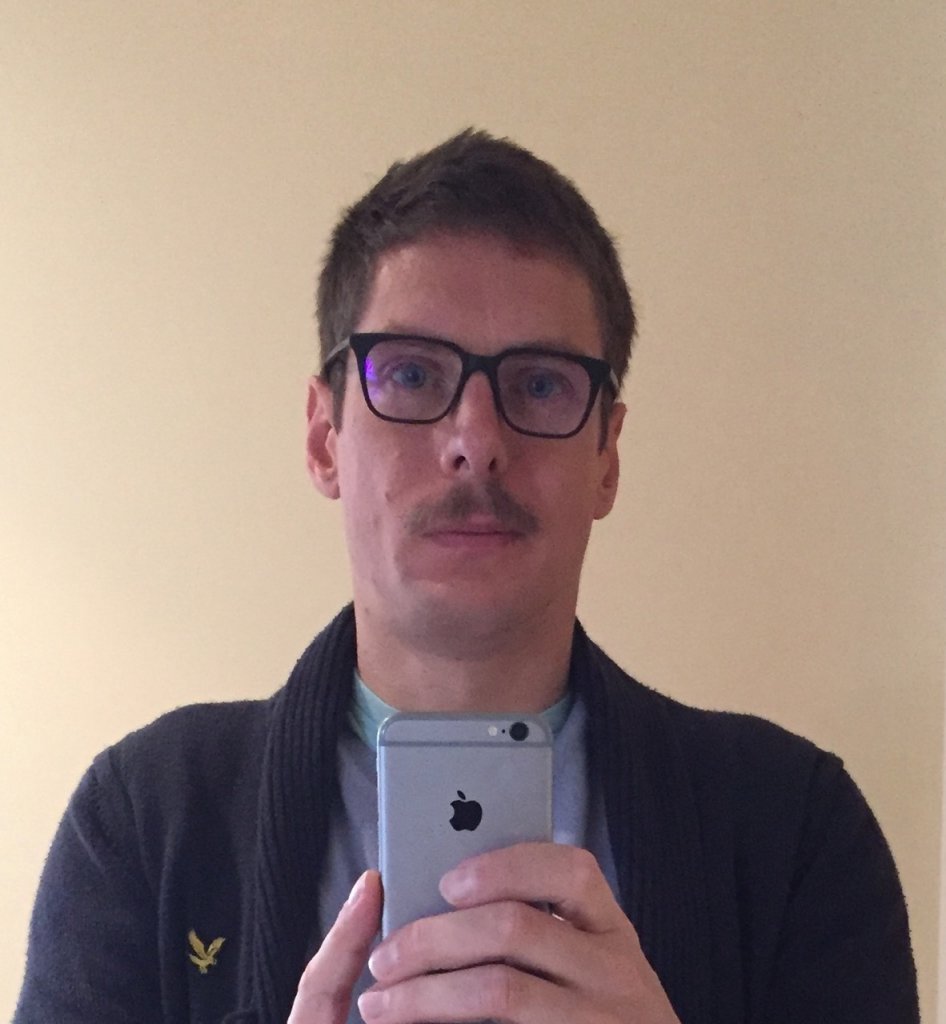 I started this blog as a suicide survivor who was interested in suicide prevention. I started this blog because my head was buzzing with ideas for how technology could be used to help people at risk of suicide. I started this blog because trying to explain to colleagues, friends and family what was going on with me had nearly killed me - it was an unwinnable battle, because nearly everybody makes the same incorrect presumptions and carries near-identical prejudices.
Only a fool would try the same thing over and over again, expecting different results, but if I had a pound for every time somebody has suggested yoga, mindfulness, jogging, kale smoothies and all the rest of the "wow thanks I'm cured" quick fixes that a person with mental illness gets bombarded with, then I'd be a very rich man. Equally, explaining the same thing over and over again - "yes I've had mental health and substance abuse problems, but no I'm not going to stab you in your sleep or rob you" - was an exhausting madness.
I needed to move from the position where my work colleagues had no idea that I'd been a homeless drug addict when they hired me to work on the number one project for the biggest bank in Europe, to the position where my colleagues had seen me working very effectively in the office and been a valuable member of the team, yet they began to understand a little of the difficulties I'd faced in my personal life. I didn't want to have to hide my mental illness - bipolar disorder - and I didn't want to have to hide my problems of the past, which included homelessness and substance abuse.
Pretending to be Mr Boring Corporate Worker Bee was exhausting, and I already had been through enough, trying not to run out of money, trying to get off the streets and trying to get clean.
In June 2015 I was a homeless junkie, arranging interviews while sleeping in a park. I got an interview for a job, which I was nearly an hour late for because I fell back to sleep after the agent phoned me to wake me up, and then I had to get showered, changed and rush across London. In July 2015 I was living in a hostel in a 14-bed dormitory, trying to do my job, but I was still a junkie. In early September 2015 I started this blog. In late September 2015 I managed to get an apartment. By December 2015 I had 2,000 Twitter followers, so I decided to go fully public and write a blog post called "Cold Turkey" on Boxing Day, which was about my problems with substance abuse.
By accident or design, my blog has recorded every aspect of my illness: homelessness, depression, mania, self-harm, suicide attempts, hospitalisation, near-bankruptcy and destitution, eviction, relationship problems, family estrangement, poly-substance abuse and my attempts to get back on my feet, plus the relapses.
I've written down every single thing that you never wanted to know and that nobody would ever tell you because it'd be too likely to lead to prejudice, discrimination, reputational damage, shame, embarrassment, humiliation, loss of face, bullying, victimisation, taunts, jeers, social isolation, marginalisation, undesirable labels, being laughed at behind your back, becoming unemployable... a pariah.
Perhaps you think I'm stupid.
I did this because there are lots of people who try and fail to deal with debilitating mental illness and dreadful addictions. People try the same old things, which have terrible results. We know that the things we often try are spectacularly useless, because so many people are suffering and so few are recovering. Particularly in the field of addiction, the things that people try are not successful at all. For people who have the triple-whammy of mental health problems, substance abuse problems and money problems, they're screwed - they're almost definitely going to wind up destitute and dead.
There's nothing particularly interesting in yet another story about somebody who went to Alcoholics Anonymous and found God, only to then be caught up in a never-ending cycle of recovery and relapse that eventually destroys their health and takes them to an early grave, along with a lot of time and effort wasted thanking the sky monster and a lot of lying and deception... telling people they're clean and sober when they're really not at all.
I did this because it's hard and it's risky, but at least it's different.
Once or twice I've suffered prejudice and discrimination because of this public document which tells the world about my very worst faults and failings, but mostly it's served its purpose, which is to save me the time and energy that's wasted answering the same stupid questions, humouring people when they offer the same lame "quick fixes" and suffering the prejudice and discrimination because people guess, and they guess wrong, unless they can see the truth for themselves.
It annoys me that I can be a good co-worker, boss, friend, tenant, borrower, boyfriend, citizen... whatever... but only until people know my labels: homeless, junkie, bankrupt, mental health issues. As soon as people think those labels are attached to me, they treat me like a thief or a murderer. As soon as people hear those labels in connection with me, they think I'm going to steal their money for drugs, leave HIV infected needles in their baby's cot and murder them in their sleep because "the voices told me to do it".
The labels I attach to myself - currently only bipolar - I do so freely of my own choosing, because it's convenient shorthand for me.
I'm toying with the idea of switching out "bipolar" for "drug addict" because I think it's more provocative. I think that most mental health problems elicit sympathy, except for substance abuse disorder, which is seen as a bad choice made with free will - addicts are to blame for their own predicament. So, what about somebody who doesn't take drugs calling themself "drug addict" then? If addicts choose drugs, how's about I choose the label, even though I don't take drugs?
I'm defaming myself to see what happens. I'm defaming myself because I want to push boundaries. I'm defaming myself because I want to shake up your idea of what a homeless, bankrupt, junkie person with mental health problems looks like. I'm defaming myself, because I'm pissed off with the shame, the stigma and the prejudice.
I've done the hard work. I've earned the right to be myself. Go ahead... judge me.
I've provided everything you could ever possibly want to judge me. Knock yourselves out.
Tags: #homeless #addiction #mentalhealth #bipolar #depression #suicide