This is a story about the end of summer...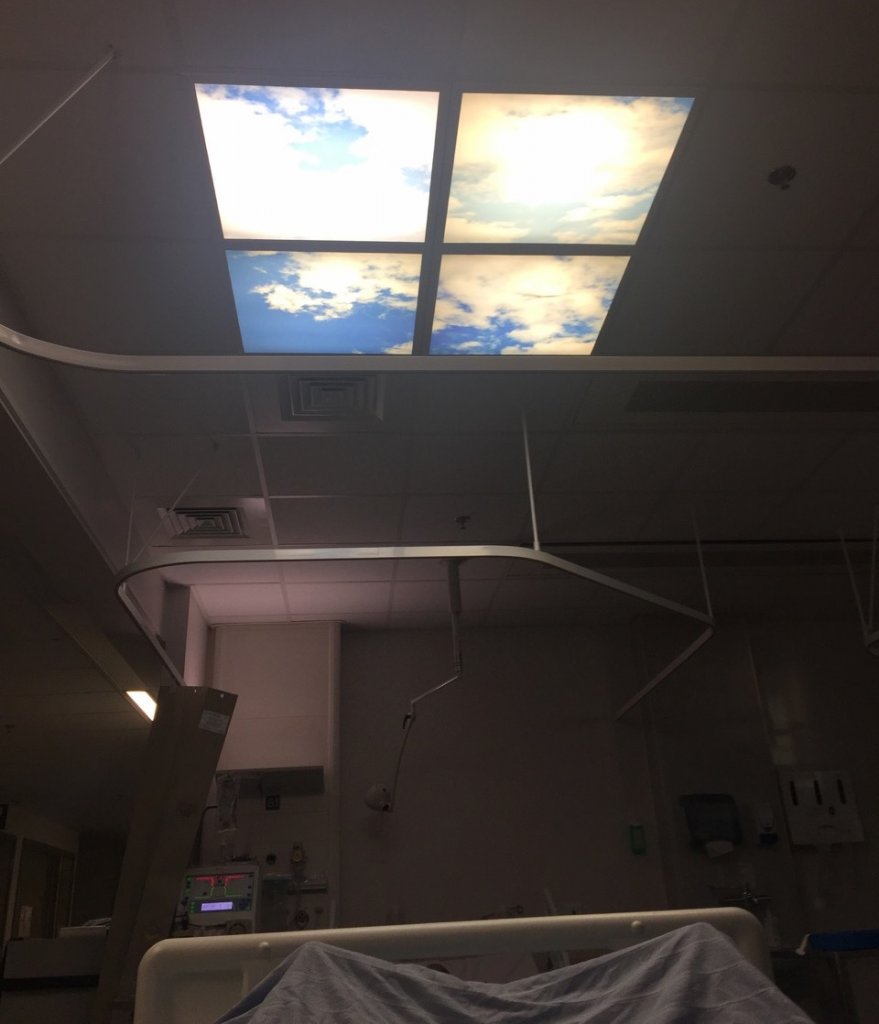 That blue sky isn't real. They installed those fake roof tiles so that patients receiving dialysis have something slightly nicer to look at than grey ceiling tiles, during the many hours that they're being treated. Both my kidneys had failed very suddenly, so I was having 4 or 5 hours of dialysis every day, desperately trying to get both fluids and toxins out of my system, because I was very sick indeed.
I've waited and waited and waited for better weather. My mood has been persistently depressed. Suicidal thoughts have been with me daily, if not hourly. I've been clinging onto the thought that better weather in May and June would lift my spirits, and improve my mood. I've been desperately hoping that my energy will come back, and I'll feel enthusiastic about life.
Instead, a couple of terrible things happened in May and June, which destroyed my fragile little world.
I'd barely gotten started putting down roots - job, place to live, girlfriend, friends - when everything was smashed to smithereens. Now, the longest day of the year came and went and I didn't even notice. Depression keeps me prisoner in my own home. Some days I don't even open the curtains.
I'm wasting the few short summer months, which is a tragedy, but the timing couldn't have been worse to lose a couple of things that I desperately needed. When I needed good luck, I received bad luck... which I know is so often the case in many people's lives, but it doesn't make it any easier to cope with.
Winter is coming.
All those months and months of hard work I put in over the winter are being undone, and the boost that summer should give me - making life easier and more pleasant - has been sabotaged. Things are harder than ever. I'm heartbroken that my summer is ruined.
So, enjoy your ice creams and your days at the beach, and your family holidays. I barely leave the house. I'm as white as a ghost.
Superstitious people say that bad luck comes in threes, so I'm now just sitting at home waiting for the sky to fall in.
Tags: #depression #suicide #summer