This is a story about national security...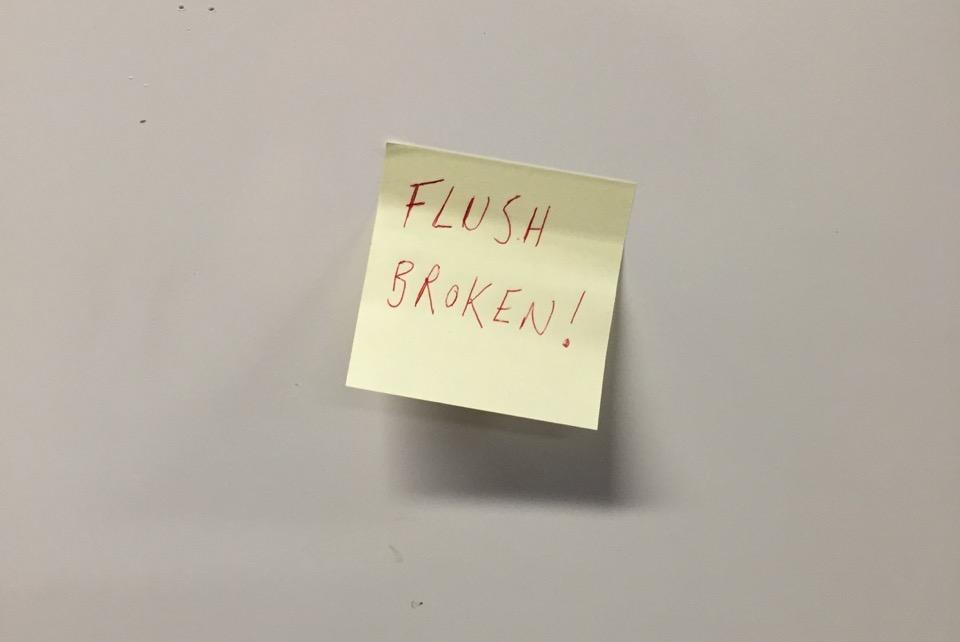 "I've decided to take my work back underground, to stop it falling into the wrong hands". I suppose any of our creations can take on a life of their own and have unintended consequences, and I'm certainly catching some flack as a result of my 3-year daily writing experiment at the moment, which is not entirely unjustified.
My daily writing habit is a useful exercise for me, so I'm sure I'll continue to write in some capacity, but I'm almost at the point where my blog has given me the therapeutic benefit of restoring me to stability, health, wealth and prosperity, and I have to tread carefully so that I don't undo any of the good work.
I started writing when I had my back to the wall. I started writing when I didn't feel like I had anything particularly to fall back on. I started writing when I didn't feel proud that I'd achieved anything - my life was incredibly fragile. Nobody could argue that this blog hasn't anchored me in the world, bringing me into contact with many lovely people and providing me with a creative outlet, a sense of accomplishment and some routine in my otherwise chaotic and stressful life.
I doubt very much that I'll be able to change my habits completely, but I do need to adapt to my present paradigm - I can't keep writing as if I've got nothing to lose, because it's not true at the moment.
Perhaps I'll have to start keeping a private journal, because I've been using writing as a mechanism to flush out all the bad and stressful thoughts that have threatened to overwhelm me, but a large part of my present worries revolve around imposter syndrome. I make no secret of anything, but I'd still prefer it if my colleagues and other important gatekeepers in my life didn't read what I write - with my defences down - and leap to the wrong conclusions. It's been hard enough to date girls when I'm so easily cyber-stalked.
Given the choice between a digital identity, or a healthy set of local relationships, I would have to choose the latter if I was forced, although having the former is very useful as a fallback option. Three times I've lost a lot of friends due to a break-up, with one of those times very nearly costing me my life, and the other two not exactly faring much better either. I've not been very successful at building robust local social networks in the last few years. I need a group of friends I see and speak to regularly, that wouldn't be affected by any breakups. I need that safety net. In the absence of the time, money, energy, transport and a number of other things, I've not progressed things very far yet, so I'm very grateful for my online social network and I always will be, but I do need healthy local face-to-face relationships too.
Getting a girlfriend can be a quick-fix when you're lonely, as it's so easy to be the +1 and tag along to all of her social events, and ingratiate yourself into her social circle, but it's a dangerous strategy. It's too much of a dependency on one person. It's a mistake. Thankfully, I have valuable and important local friendships that predate any of my dating shenanigans. I need to continue to make friends of my own, and establish a pattern of social engagements which are not couples-only events.
Work colleagues and a great team environment can make a huge difference, and sadly that's been lacking in my life recently. Hopefully that's going to be rectified really soon. There's a slight danger in mixing personal life with work too much, when you're in the position I'm in, where I'm trying to get myself back into the respectable world - some of the recent events in my turbulent life are not office-gossip friendly. I've not got anything to hide, particularly, but I'd rather not challenge anybody to be open minded, if it's at all avoidable.
I'm treading a fine line between trying to do what I have to for my own sanity and stability, balanced with the needs of those who I have relationships with and my responsibilities regarding confidentiality, secrecy, discretion, professional conduct, respect of privacy, not causing shock, alarm or distress. It's a fine line between keeping my support network informed of what's going on during a time when I'm very vulnerable, and saying things that're going to paradoxically make me more vulnerable. It's one thing to confide in friends behind closed doors, and quite another to write publicly on a website.
Me being me, I doubt I'll be able to make a sudden overnight change, and I don't want to lose this valuable therapeutic tool, but I do need to start changing my behaviour in light of my new circumstances.
I doubt I'm going to be writing about what I ate for breakfast and live-blogging about the fresh paint that's drying on the walls, but things might have to turn a little more pedestrian for a while... at least until things are more settled.
Presently stressed out of my mind with the transition from one life to another, but hopefully everything will work out and go smoothly.