This is a story about the writing on the wall...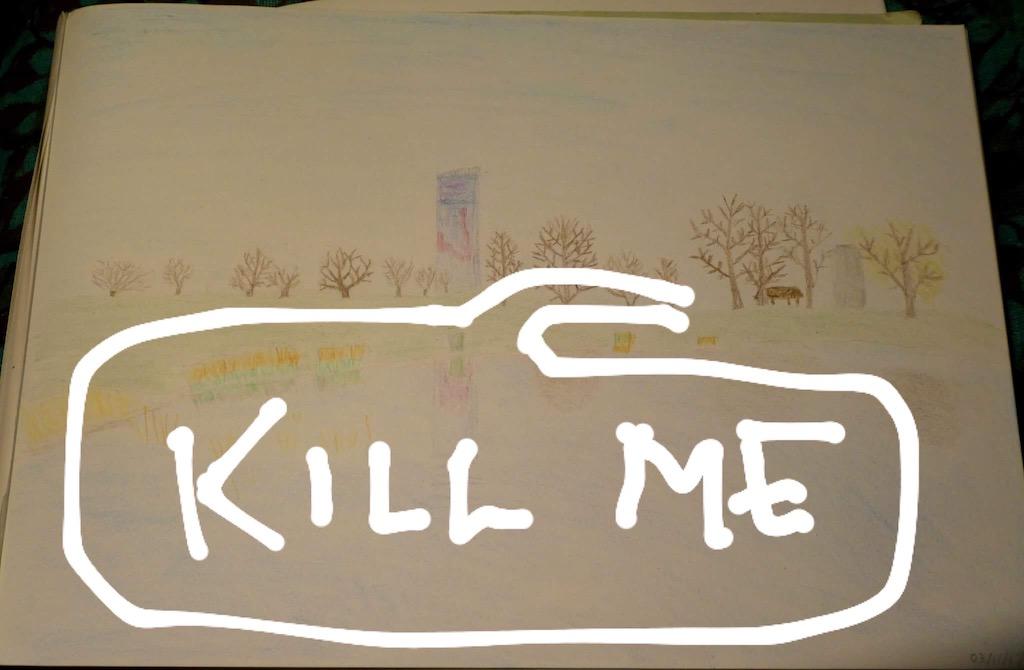 Life has become an agonisingly slow experience, like watching each individual frame of a movie film being shown with a slide projector, with a narrator who's intent on painstakingly explaining each frame in minute detail long after each new image has been well and truly absorbed and digested by the audience. It's like death by Powerpoint where the fucktard presenter insists on reading out every single bullet point of their pitiful presentation, long after the audience already read all the fucking words.
If you can't see death coming I don't know what's wrong with you. Death is one of the few certainties in life, so why would you hold out any hope of your childen becoming the next Einstein or Mozart, when it's far more likely that you'll all die in a road traffic accident, and you're certainly going to die anonymous and unwept by 99.9999% of humanity.
My own mortality is something quite palpable to me. I've spent enough times in my life where I've literally had to make life or death decisions regarding my own survival. Whether it was through a leisure pursuit gone wrong, such as finding myself in the mountains or the sea when shit's gone awry, or lying on the floor of my bedroom with lungs filled with fluid, arrhythmic heartbeat and failing organs as a result of drug overdose, I've had plenty of time to contemplate death and the decisions that led up to it.
With extreme sports, it was fucking awful at the time but I laugh about it now. With extreme drug abuse, it was fucking awful at the time but I laugh about it now.
The point is, we can all imagine the worst. It's easy to say "told you so" with the benefit of hindsight.
I've survived so many things which should have killed me that I've now developed some foresight. I can tell you with absolute certainty that I'm going to die.
None of this should be shocking. People die every day. We treat human life incredibly cheaply. We even train our doctors - the people who are supposed to treat life as sacrosanct - that we can't save anybody. Everybody's just going to fucking die so take the money and fuck those guys; screw those losers.
Nobody cares about zero suicides and zero deaths. Nobody cares about deaths at all. We're somewhat resigned to our fate.
Yes, here's me who has more years than I deserve. There are people out there with terminal illnesses who're dying (sic.) to have another day on this earth. Who the fuck am I to irreverantly dismiss my "gift" of life and good health?
It's not good health.
It's not happiness.
I reject it.
When a parent screams at their child that they should be grateful for the "gift" of life, they're just screaming because they're afraid that their genes aren't going to survive for long enough to be replicated. Life is not a gift. Life is a curse. Being trapped in a flesh prison on a journey to an inevitable painful death is not a gift, you fucking cunts. Passing on that curse to new generations is not a generous "gift" just the same as getting people addicted to crack or heroin is not the answer to your own addiction, although it might provide the income to allow you to keep getting high. Perpetuation of the cycle of misery is not a "gift"
Somebody's gotta be the last one. Somebody's gotta be the final one. Somebody's gotta say "enough".
Tags: #suicide #parents #childhood