This is a story about putting down roots...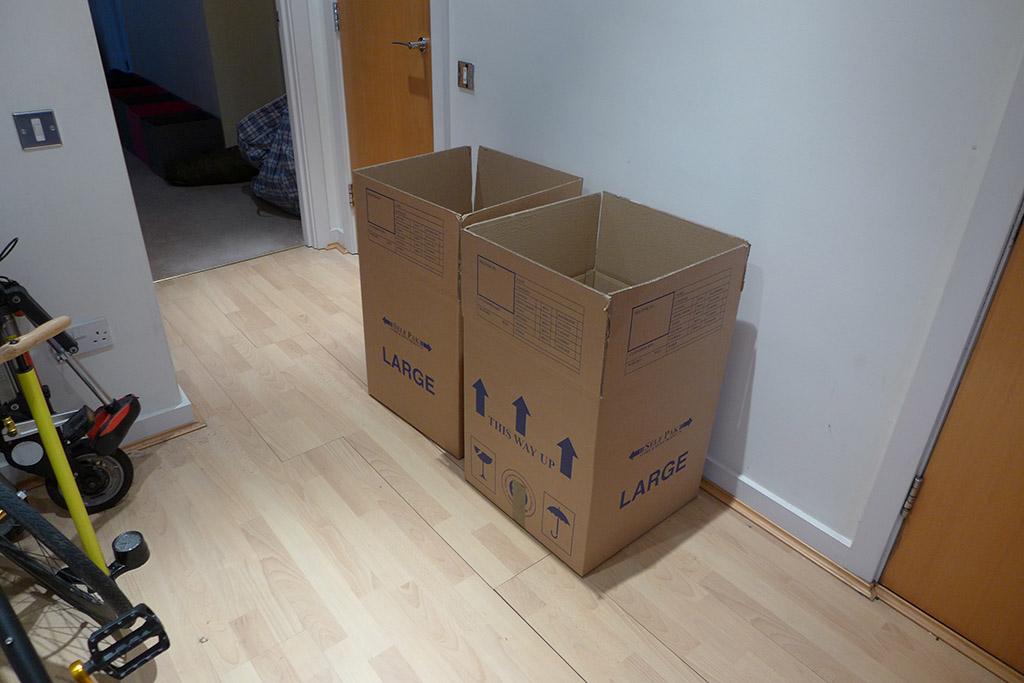 It looks like the smartest short-term decision for me right now is to go back to London. Third time lucky, maybe.
London was amazing the first time, so I guess third time lucky is not really accurate.
London was pretty amazing when I went back, but my damn acrimonious divorce and evil ex-wife conspired to disrupt and destroy my chances of re-establishing myself back in the capital. I'd reconnected with lots of old friends, incorporated a company and had started doing business. The last thing I needed was the distraction of the divorce, so I went and sold my house to a cash buyer - I had the sale organised within a few hours, and should have completed with cash in the bank in about 6 weeks.... except my evil ex-wife sabotaged the whole thing and put it back on the market with the worst estate agent she could find, and accepted an offer - for the same amount as I'd already agreed with the cash buyer - from some clueless idiots who were part of some horrible chain.
Said same evil ex-wife then tried to screw me over with the division of the house sale proceeds, which was a more than fair and reasonable 50:50 split. The contracts had been exchanged and the deposit had been paid. I was quite happy to have us both get sued if she wanted to drag things on any longer... she'd already delayed everything by 3 or 4 months. My final signature was needed for completion and if I didn't give it, we'd have breached our contract. So, I didn't give it until I had it in writing that she'd take her 50% and let me get the hell on with my life. She's an idiot, because I'd have gladly paid more if she'd just let me get on with rebuilding my life in London.
So, that changed the complexion of my second jaunt back to the capital completely. Gone was the momentum of my new business. Gone was my new girlfriend. Gone was a holiday I'd been planning on treating myself to. Gone was every bit of optimism and energy, wasted on worrying about cashflow and legal wranglings with one of the most thoroughly unpleasant individuals I've ever had the misfortune of dealing with.
I never quite caught up. You need a lot of money behind you if you're going to get ahead in London. If you haven't got the working capital - the comfortable financial cushion - you'll never be able to handle the challenges of the city AND fret about money.
Out of pride and stubbornness, I tried and failed and tried and failed again. I kept almost but not quite reaching the point where I was financially comfortable, only for the stress and effort of it all to finally scupper me, plus some bad luck too. I lost a contract simply because I refused to kiss the arse of one guy who thought he was indispensable. They terminated my contract, and then the guy who did it got the sack for getting rid of me. Another time, I was just too exhausted from living in a hostel while working on one of the most demanding projects - and indeed important projects - I've ever worked on in my life. I got myself out of the hostel and into my own apartment, but the stress and exhaustion of it made me very unwell. I tried to get myself sacked while I was on holiday in San Francisco, so I could stay for longer, but they didn't take the bait - I got sacked as soon as I walked back into the office, which I knew I would.
I took a shitty contract in a shitty part of Greater London. That was awful, but I did it out of necessity.
Finally, I got a great contract, great team, great project, great company... then my kidneys failed and I was on emergency dialysis on a high dependency ward for weeks. DVT in my leg. Nerve damage. Unbelievable pain.
That was me done for. Broke. Game over. I was lucky to escape bankruptcy.
Now, I've had a little taste of small town provincial life, and it's OK. I liked it when I could drive to work and walk to my girlfriend's house. I liked it when my income was 20 times as much as my rent, and I was living like a king... or at least I'd have been able to if the gravy train had continued to run on it's scheduled timetable.
There's no opportunities here. It's a small place. I was lucky to have a few months when I had it all, but I always knew that when it came to an end, there wouldn't be anything else here for me that's comparable.
No girlfriend. No job.
Gone off the place a bit.
I had a look at what London has to offer and I'll be increasing my already obscene income by 50% if I go back there. Make hay while the sun shines. Get rich quick, or die trying. The number of jobs I'd be a perfect match for was quite staggering... so reassuring to know that I've got the right skills that still command such high remuneration.
There's nothing round here. At least, nothing for somebody who's trying to get ahead. I'm sick of being behind. I'm sick of playing catch-up.
If I go back to London and keep this Welsh seaside town as my primary residence, I can live on expenses - my rent, meals, travel... all that will be reducing my tax bill as well as giving me a lovely lifestyle. No more shitty AirBnBs and pot noodles. I can have my own little central London apartment and eat takeaway every night. I can take black cabs everywhere and even reclaim the expenses of having my suits dry cleaned, shirts laundered and shoes shone. What the hell am I doing, having to cook, clean and do laundry, in this sleepy seaside town where I don't know anybody except for my ex-girlfriend and some of her friends, who all hate me.
I can go on Tinder and there will be gazillions of drop-dead gorgeous highly educated well travelled professional career women, who are pretty up-front about what they want. Tinder in this Welsh seaside town has 15 identical looking Snapchat filter photos of women who look like they've put make up on with a trowel and can't string a sentence together, and then that's it - you've swiped them all left, and there's no more to swipe.
I shouldn't do the place down, because it makes sense if you've got your wife & kids sorted and mortgage paid off, plus a big fat wedge of cash in the bank, but it makes no sense at all for me to be here, single and still struggling to get back to a position of financial security.
So, at some point I'm going to push the button and the calls will come flooding in and the contract negotiations will start, and before I know it I'll be on the train back to London, except I'm not slumming it this time.
When I sign on the dotted line for my third attempt at making things work in London, I'll be going to live in a serviced apartment, and I'll be living there for the duration of the contract. I've got my little seaside retreat - my second home - where I can leave most of my stuff, but I'll also have a permanent base in the capital, where I can leave my suits and shirts and smart shoes and everything else I need midweek.
If I hesitate, I'll just burn through all the cash I've managed to tuck away during the last 6 months of nonstop hard work. If I hesitate, I'll lose all the ground I've gained. If I hesitate, I'll lose momentum. If I hesitate, self-doubt will creep in and I'll dither and dawdle.
I might be sick of moving, but as long as I'm able to keep on sending my invoices every month, and every month my net worth moves rapidly from the negative to the positive, there's a tiny glimmer of light at the end of the tunnel. I might be sick of proving myself over and over and over again, and having the stress of yet more reference checks, security vetting, credit checks and criminal records checks, but in London if one contract doesn't work out, there are literally hundreds of others. If one relationship doesn't work out, the London is literally jam-packed with mind-blowingly beautiful intelligent women who have dedicated themselves to their careers, and are making themselves known to be single via the Tinder app.
I have friends in London. I know my way around. There's a drinking/socialising culture, instead of the "going home to the wife and kids" culture of the provinces. What am I doing here in this place where I suddenly feel so out of place?
In the blink of an eye, I'll be available again - back on the market.
In 2 or 3 weeks, I'll be meeting my new team and learning about my new project; my next opportunity.
It's actually quite exciting. It's a fresh start in a place I already know and love. It's another opportunity to stick two fingers up at my ex-wife for ruining my chance to have a clean break and rebuild my life back in London. It's another roll of the dice - maybe I'll be lucky this time and I'll prove I can make it work. I've certainly tipped the odds massively in my favour.
I'm sick at the moment, of course. My mania must be plain as day to anybody who has any dealings with me. My colleagues kindly and patiently indulge my endless stream of ideas and words, delivered so fast they can't keep up, but it's good timing: things are late and everybody's stressed. To the uneducated eye, it just looks like I care a lot about the end of the project, as opposed to being in a fully-blown manic episode in the middle of an office full of mild-mannered civil servants, who normally move at glacial speed, as is the way of the public sector.
I'm sick, but I haven't pissed anybody off or burnt any bridges yet. I'm sick, but I do remember to shut up and try to act normal once in a while. I'm sick, but I obviously made enough of a good impression that I'm being given the benefit of the doubt.
I'm sick and I'm sick of moving, but move I must. I must move and I must maintain momentum.
Tags: #london #career #divorce #relationships #sex #money #debt #wales #bipolar