This is a story about métier...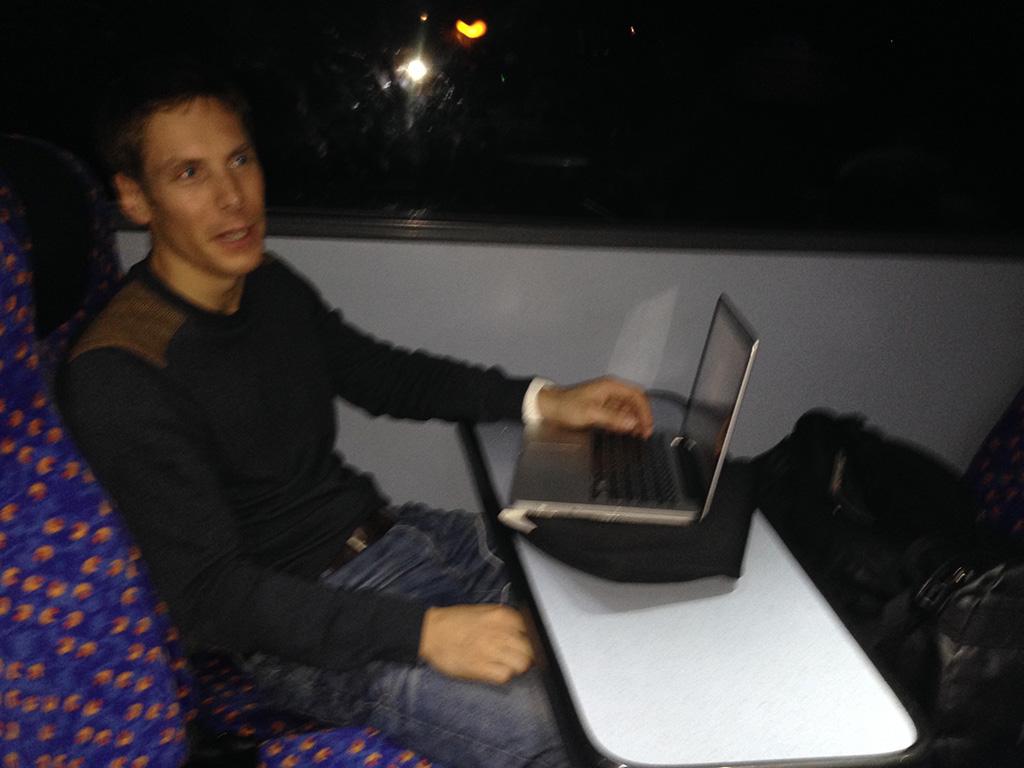 It never rains, it pours. I had envisaged being able to quietly beaver away at my novel during my working day, in order to make the torturous hours in the office pass more easily, but fate has conspired to deliver me a delightful challenge in my day job at exactly the same time as I embarked upon the ridiculous task of holding down full-time employment, writing a daily blog and completing a short novel within 30 days.
I love it.
I have heaped pressure upon myself, like I always do, but not as much as I did last year. I was unemployed and homeless last year, so I was desperate for something to cling onto for my fragile self-esteem, and I had pinned a lot of hopes on creating a passable novel as a way of feeling as if I was using my time productively. This year I've managed to avoid over-hyping my writing abilities and over-estimating my potential as a fiction author. However, I still secretly hope that I'll be able to bash out another finished novel.
I had quite an exhausting day at work today. I'm a little burnt-out.
I'm in the enviable position of having something to do at work, which is right up my street.
The reason why you'd hire me is not because I'm a steady dependable guy who can be relied upon to churn out an endless stream of predictable results, but because I'm the sort of freaky weirdo who'll keep on plugging away at a difficult problem which has been declared "too hard" to fix by everybody else. There'll be no shortage of people queuing up to create something brand new on a blank canvas, but almost none of them will want to stick around to complete the job. There's no shortage of people who'll say "we should throw everything away and start over". However, the devil is in the detail and finishing the job is the hardest thing. Hardly anybody will stick around to deal with the unglamorous task of tying up all the loose ends and dealing with all the crap that got brushed under the carpet.
I'm already feeling overwhelmed with the workload of having a full-time job, commuting, living out of a suitcase, writing my blog, dating, staying on top of social media and writing a novel. It's day two and I'm falling to bits.
My life is pretty weird. Family and friends don't really figure in my daily life. My life had become completely dysfunctional for more years than I care to remember, so I exhibit none of the patterns of behaviour that normal people do. I don't have many face-to-face interactions. I hardly ever speak on the phone. I don't socialise. I don't spend my time in good company.
I spend my life in front of a screen.
I thought that I would be re-invigorated after a holiday. I thought that I would feel energised after reaching the point where I'm finally owed as much money as I owe: break-even. I'm worth literally nothing, which is a huge relief after having spent so long being more valuable dead than alive, thanks to a life insurance policy which would have paid out enough money to settle my debts and leave a decent chunk of surplus cash for dispersal.
I'm definitely a writer, but I'm pulled between three competing demands: to write concise and efficient code for my employers, to write my daily blog for my readers and to write another novel, to satisfy my deep yearning to scratch my creative itch.
I was writing a chapter of my novel today and I realised that I could express the whole thing in 10,000 words or fewer, which might be a little too condensed and concise for the average reader to enjoy. I know it's arrogant to say this, but I thought about Buckminster Fuller's Operating Manual for Spaceship Earth and wondered what the hell I'm doing writing a work of fiction, when my purpose in life is clearly to write instructions for idiots (i.e. computers in the most part).
Often, I think that if I start writing a manifesto or a prescriptive guide on how to live life, I'm heading down the rabbit-hole of madness. Too many psychopaths have written manifestos. I don't wanna go there.
I'm going to deliberately cut myself short here, because I'm enjoying the rare privilege of perceiving the value of the finite commodity which is time itself. For once, I'm not bored at all.