This is a story about neuroplasticity...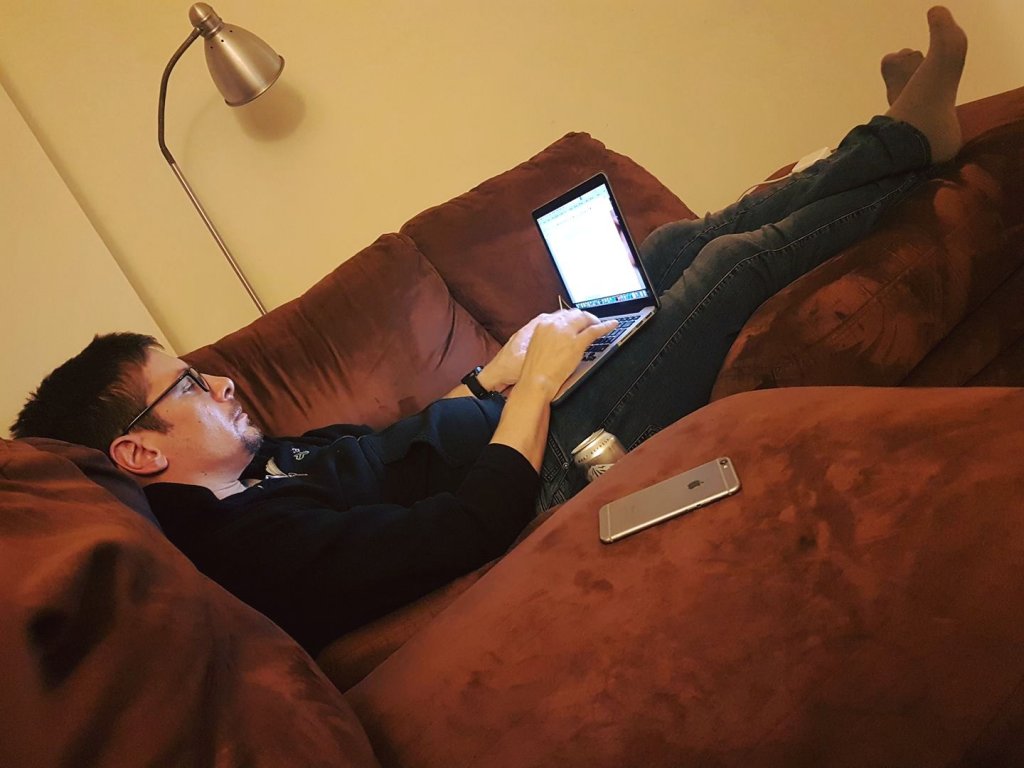 Who even am I any more? Am I the same person my friends knew 5 years ago, 10 years ago, 15 years ago? Have I changed beyond all recognition?
I suppose change is not important if you're happy with who you are in the present day. I wonder about who I've become. I'm very isolated and I'm so fixated on earning enough money to dig myself out of the hole I got in, that I'm not really making a lot of time for socialising or reconnecting with old friends. I don't speak to anybody on the phone. I don't speak to anybody via email. I only speak to a tiny handful of people via text message. I've got no local social network. There's hardly anybody I'm in regular contact with.
I had a very clear plan for a long time - get out of an abusive relationship, move to London and resume my career in The City. Moving, selling the house and divorce were horribly sabotaged by my ex and made unbearably awful, which derailed me. I ended up stuck in a never-ending nightmare cycle of getting sick, ending up in hospital, recovering, starting to get my life together, and then it all falling to pieces over and over again. I had one good shot at escaping from her, but she ruined it; she ruined me; she ruined my chance.
I woke up in hospital all on my own far more times than I care to remember. I was cut adrift. Nobody came to see me.
Then, a little over a year ago, one of my lovely ex-girlfriends organised a load of support for me when I was in hospital. I had LOTS of visitors and brilliant messages of support. That was amazing. That made such a big difference. That was a turning point.
Recovery is non-linear, and getting my life back on track back in London was impossibly hard. I needed to leave London, which meant a breakup with the aforementioned lovely ex-girlfriend. Nothing about that breakup was done right by me. Nothing about the situation was good. It was a big fat mess. Things got worse before they got better. Things got A LOT worse.
Between the seizures and the coma, I think that my latest suicide attempt reset my brain. I think all those seizures were like a kind of intensive Electro-Convulsive Therapy (ECT) for me. My life certainly started to improve versus the destructive cycle I had been caught in while living in London. When I tried to kill myself, I was hopelessly trapped. My suicide attempt broke me free from something I could never have escaped otherwise.
It's strange: two breakups and a suicide attempt led me to a better life, inadvertently. Through that destruction has come new life and more prosperity; hope.
I'm completing my 21st consecutive month without a proper holiday, and I'm exhausted and stressed, but I get up every morning and I go to work. Whatever's going on with my mental health, I'm very functional. I'm in a healthy happy relationship. I'm getting on well with my colleagues. I'm staying on top of my adult responsibilities - paying my rent & bills, keeping my car road legal, washing, cleaning, laundry, shopping, cooking and all the other stuff that caused me unbearable anxiety and difficulties last year.
I might be somebody completely different, but I'm still somebody. My personality might have completely changed, but I'm still me... just not the me I was in the past. If my work colleagues like me and my girlfriend likes me, and I'm a functional member of society, then what's the problem with me?
I'm paranoid that mental health problems are going to rear their ugly head, but it's been almost 8 months without incident. I don't want to get complacent, but that's a long time to be unmedicated as well as dealing with the horrendous stress of losing your home, losing your job, almost going bankrupt, moving house, moving city, starting two new jobs and everything else to boot. Looking at the evidence, I'd say that I'm one of the most mentally strong and stable people you're ever likely to meet, as opposed to an emotionally unstable lunatic, which you might wrongly presume from some of the stuff that happened before.
I think the lesson is that the brain is a homeostatic organ that's evolved to rapidly adapt to the ever-changing environment. If you trap me in to dreadful circumstances, I'm going to have a dreadful reaction - that's logical and reasonable; that's rational... a sane reaction to an insane world.
I do have my PTSD flashbacks - described as "Tourette's-like" by a close friend - and I do have to be extremely careful with my sleep, diet, stress levels and myriad other things, but my mental health problems are a risk not my destiny.
If I can just keep plodding through life, things will improve. Time is the biggest healer, giving my brain time to adapt.