This is a story about giving people the answers they desperately seek...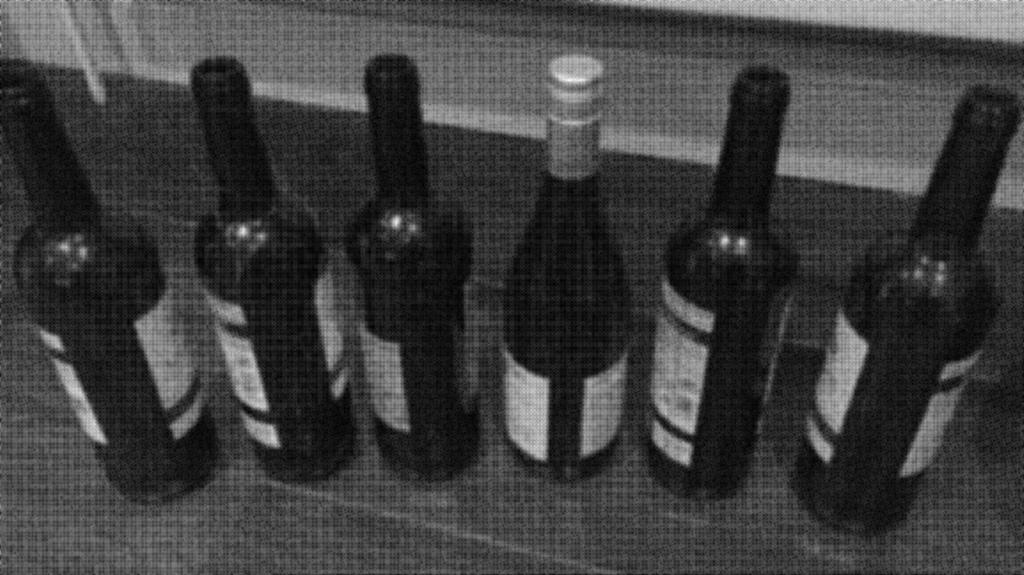 Once you're trapped by an addictive substance, escaping is not as easy as the unhelpful "just stop" advice seems to suggest. In fact if you have a really bad alcohol addiction, stopping could be the very worst piece of advice you'll ever receive. Stopping could lead to seizures and death. Ignore those idiots who tell you to "just stop" drinking.
I'm going to answer the question which brought you here, immediately. Rather than beating around the bush and making you read any more of my waffle, let me just answer your question:
Can I drink myself sober?
Here are your answers:
You can drink until you are sober
You can drink until you don't want to drink anymore, and decide to sober up
You can drink so much that you make yourself too sick to drink anymore, although your sobriety will probably be forced upon you in those circumstances
The first point is the one which is probably the most useful to you.
If you keep drinking the same amount every day, you will have a short period where you are in effect, drinking yourself sober. Your brain adapts itself to the copious quantities of intoxicating liquor, building a tolerance to the GABA neurotransmitter released in response to the alcohol which crosses the blood-brain barrier. In short: if you're an alcoholic, you're already able to drink and remain quite functional. If you're an alcoholic, the moment you start reducing your alcohol intake, you immediately start sobering up, because your brain has become accustomed to vast quantities of booze in your bloodstream.
Most people's bodies are highly efficient and metabolising alcohol. It should take your body no longer than 4 or 5 hours to eliminate all the alcohol in your bloodstream, the moment you stop drinking.
But you don't want to stop drinking, do you? Well, you do and you don't. Your desperate want to be free from the grips of alcoholism is why you're here reading this, but also you love drinking. You don't want to be sober you want to be able to drink without consequences I guess? Did I guess right?
I'm going to take another guess: drinking is causing you problems at work, at home, on the roads. Drinking is costing you a lot of money. You're worried you're going to lose your job, your partner, your kids and get cut off by your family. Am I guessing right about any of this?
OK, one last guess: drinking is affecting your health. You're fatter than you'd like to be, or you're drinking nothing except strong spirits and you're skinny, but your doctor has told you're going to get pancreatitis and a scarred cirrhotic liver? Your doctor has told you to cut down on your drinking. Your doctor has told you that if you don't stop drinking you're going to die, and you're going to die quickly.
You want to stop drinking but you can't. Alcohol is everywhere. Booze is at every after-work social event, every weekend party, every christening, wedding and funeral. You can buy alcohol almost anywhere you can buy food. You can have alcohol delivered to your door by Deliveroo.
I was in two minds about putting a photo of wine bottles at the top of this blog post, but then I decided that it's not triggering because there are already more triggers than you could ever possibly avoid in the world. Almost every movie you watch - especially Hollywood movies - seems to have alcoholic characters constantly pouring themsevels large glasses of scotch bourbon.
If you have moved on from beer, cider and wine, to vodka, whiskey and other hard liquor, you are not going to be able to drink yourself sober, unless you set yourself a very strictly dosage-controlled taper schedule, and you're not allowed to cheat. Do you want to be sober and abstinent, or do you just want to go back in time, to a period when your drinking didn't seem to be causing any problems? I suspect either way, you and hard liquor - spirits - do not have a glittering future together. You're highly unlikely to achieve anything anywhere near sobriety with a big bottle of vodka in your possession.
If you drink spirits, I advise you switch to wine. If you drink wine, are you really asking me if you can drink yourself sober? You probably already know the answer to that: yes, you can drink wine all night long on a massive binge and find yourself suddenly quite sober, eventually.
I should be clear here that I'm not advocating binge drinking, excessive drinking, nor am I saying that drinking is healthy. All I'm trying to do is respond to the question which I have a lot of evidence to show that tons and tons of people want to know the answer to.
We know we have huge problems with alcoholism in society.
I do not thing abstinence is the answer.
Abstinence is not the answer because it leaves hundreds of millions of people trapped in alcoholism. The gulf between those who have smugly achieved their sobriety, and those who are trapped in alcohol's vice-like grip, cannot be bridged by saying: "stop drinking"
If you're looking to loosen that grip around your throat and get a bit of your life back, because alcohol's causing your world to fall apart, keep drinking! However, you should switch to something of lower alcoholic strength and you should buy it in smaller portions. It's much easier to control your alcoholism if you know how many bottles or cans you've drunk. One bottle of vodka has the same amount of alcohol as four bottles of wine. If you drink the wine at the same speed you'd have drunk the vodka, plus the mixer, then you'll be getting far less alcohol and you'll be more sober than you've been for a long time, when drinking. It's not ideal, but it's headed in the right direction.
It's all about harm reduction.
Drinking vodka every day is going to fuck you up very fast.
Drinking wine every day is not great, but your health and the problems in your life will be vastly reduced.
If you're intent on - for example - stopping drinking a botte of vodka every day, buy 4 bottles of wine instead and see if it adequately substitutes for the vodka. If it does, then great, because you can say to yourself "I'm not allowed to buy any more than 4 bottles of wine today" just like you say to yourself "I'm only allowed to buy one bottle of vodka today". Then, when you're ready, you can say "Today I'm only going to buy three bottles and a little half-bottle for emergencies, which I'm going to try not to drink".
In this way you can drink yourself sober.
In this way you can drink yourself to any point you need to get to.
If you want to be completely sober, you can go from 4 bottles, to 3.5, to 3, 2.5, 2, 1.5, 1, 0.5... none!
If you want to achieve total abstinence, you can do it with portion control and slow tapering down. Make sure you do it slowly though. Seriously. Do. It. Slowly. I'm talking months and months, not days or weeks. It's going to take a long time for your body to get used to not having all that alcohol. Your brain will need time to re-adjust to not having all that soothing GABA sloshing around inside your skull.
That's my 2 cents on how to drink yourself sober. Good luck and feel free to ask me any questions.
Tags: #alcohol #addiction #sober