This is a story about repetition...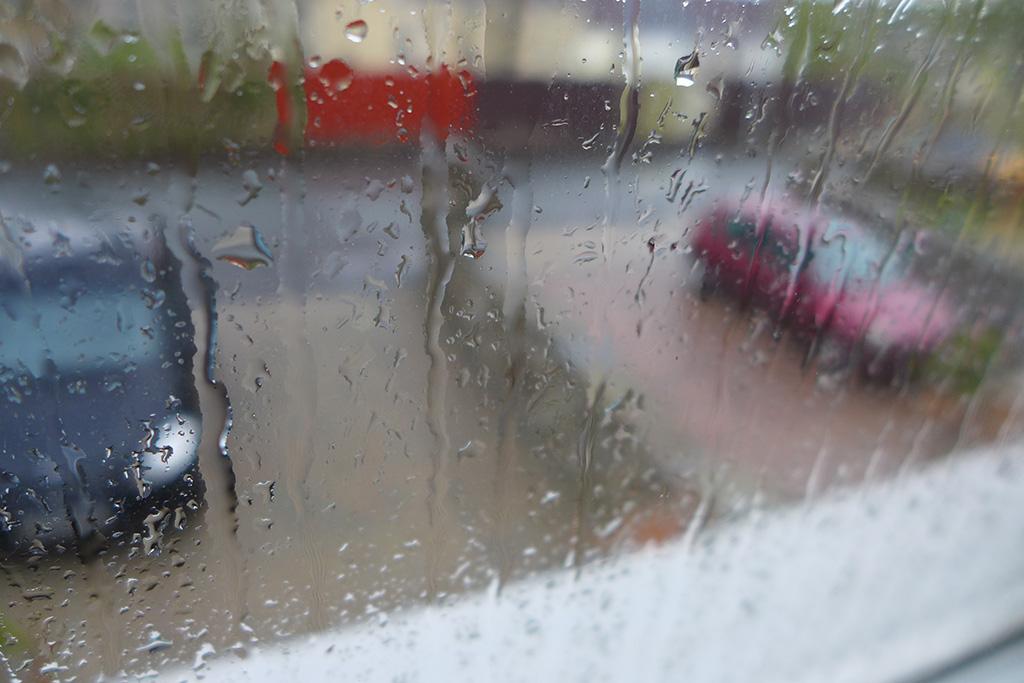 In my profession everything has an acronym. DRY means don't repeat yourself. I was going to write about the awfulness of withdrawing from sedative/tranquilliser type substances, like alcohol, benzos, Z-drugs and gabapentin/pregabalin. I can't be bothered. I've done it to death.
It was sunny earlier on yesterday but the weather didn't match my mood. Because I didn't feel well enough to leave the house and do stuff, I was sad that I was wasting the pleasant weather being sad and miserable indoors. Then it started raining and I felt better because the weather was more apt for the way I was feeling. I stood by the window and watched the rain.
If you write 900,000 words, you're really unwell when you write a lot of those words and your life gets smashed to bits multiple times - such that you're repeating the same well-trodden steps of picking yourself up and getting back on your feet again - then your writing is quite naturally going to become a bit repetitive.
I wish I had the enthusiasm to write whimsical fictional short stories, but I don't have a lot of time for fantasy, given the things going on in my life that ground me in reality. To indulge in flights of fancy is ridiculous when my day-to-day aims and objectives are as pedestrian as being able to pay my rent and not end up sleeping rough again.
I'm repeating myself again; hamming up my sob story - poor me, poor me, pour me another drink.
It's all very well expecting me to suffer in silence, but I have to find some kind of coping mechanism for the suffering, and mine has been drinking and writing. While the latter has been a lot healthier than other things I could use to cope, the former got rather out of hand. Time to give my liver and brain a little break from intoxicating liquor.
Oh dear I'm repeating myself. Didn't I already have a couple of dry spells?
Getting started on a break from the booze is harder than you'd think. I spent most of yesterday evening, night, this morning and this afternoon feeling like I wanted to slice into my arm lengthways in order to puncture my radial artery. I've felt like everything is going to go wrong and that I'll never escape my predicament; that I'm getting nowhere. I've felt like everything is futile and life is so unpleasant that I'd rather be dead. I'm attributing these feelings to the abrupt cessation of the consumption of alcohol.
I'm not sure why I'm doing this to myself. The sleep deprivation and horrible gnawing anxiety that I'll put myself through will in no way compensate for the marginal relief that my liver will feel, and I jeopardise my job because my days at a desk with nothing to do become intolerably awful.
My friend calls this "the fear" which I think is a good description. For him - a moderate drinker - it can be 3 days of unpleasant nonspecific butterflies in the tummy. For me it's a round-the-clock skin-crawling hellish experience that completely ruins my ability to function and puts me on a precarious knife-edge, with self-harm and suicide being the big risks.
I needed to make a change and it's easier to do it now that I have a bit of money in the bank, but I've got to get through another month and a half of the daily grind before I can have my first proper holiday for 22 consecutive months.
I'm already starting to falter and slip-up. My spotless image was tarnished when I had to take a couple of days off sick. I'm going to have to figure out how to take more time off if I'm going to be able to limp along to the middle of June without having a nervous breakdown. My petrol tank is empty and even the fumes have pretty much gone - I'm spent.
I hate writing like this - this whingey diary entry. This isn't the kind of writing that I want to be doing. I promised myself I'd write fewer than 700 words, and I'm going to have to stop now if I don't want to exceed...
Tags: #alcohol