This is a story about peeping toms...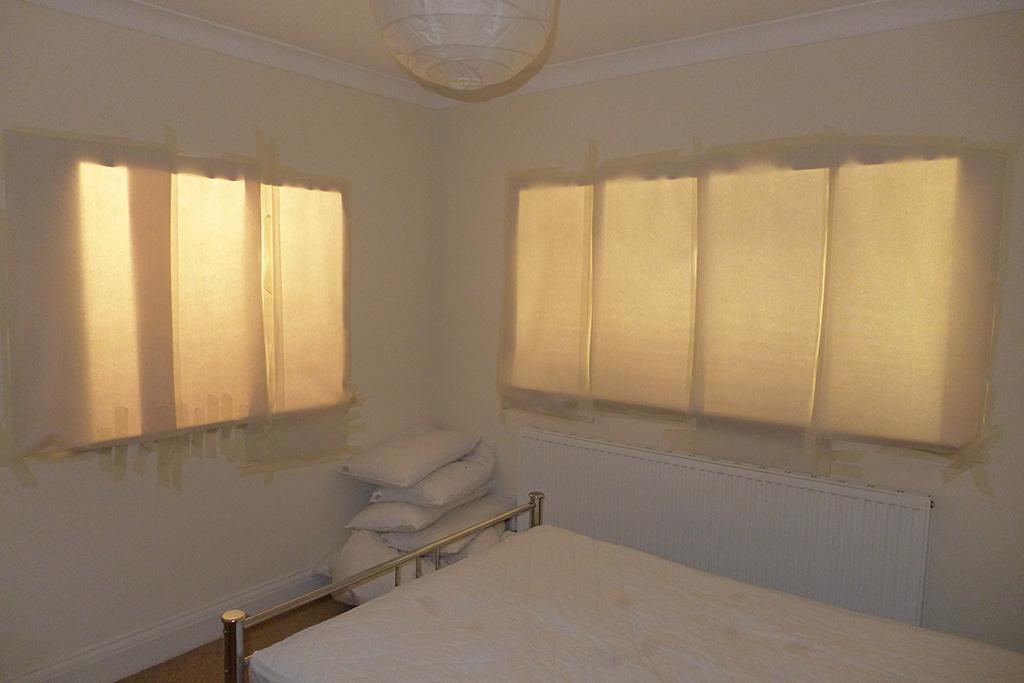 What goes on in my bedroom is not a spectator's sport. I'm really not a big fan of people peeking through my blinds, which is actually a pretty regular occurrence given how the landlord, his handyman and his gardener all seem to love hanging around by my bedroom windows. Haven't they got anything better to do? I've lived here a month and a half, and the landlord is hanging round like a bad smell nearly every day. If he loves the place so much, he should live in it himself and leave me to enjoy my apartment in peace and quiet.
Ordering a custom roller-blind which would be wide enough to fit the biggest bedroom window, and fitting them, would require permission from the landlord and further intrusion. I don't know who the hell fits dodgy blinds to a ground floor bedroom, but that's what they've done. My apartment in London had blinds AND curtains. I don't mind blinds, if they're the the roller kind, but the slatted ones are only made for the benefit of peeping toms, if they're used in a ground-floor bedroom.
This small paranoia gets magnified when 1) people are hanging around by my bedroom window all the time, just like the landlord, his gardener and his handyman are, and 2) when I'm not very well, which isn't helped by feeling so exposed in my own home. Home is supposed to be a private sanctuary, but it's not when you're being spied on by all and sundry.
My behaviour must seem very strange, but I felt so much better about being in my bedroom with the proper privacy that would be expected of the place where you get naked and have sex. Call me weird, but I'm not in the business of putting on a sex show for the public.
I guess I'll find a proper permanent solution eventually, but my temporary one worked well enough.
Tags: #paranoia