This is a story of leadership, charisma and madness...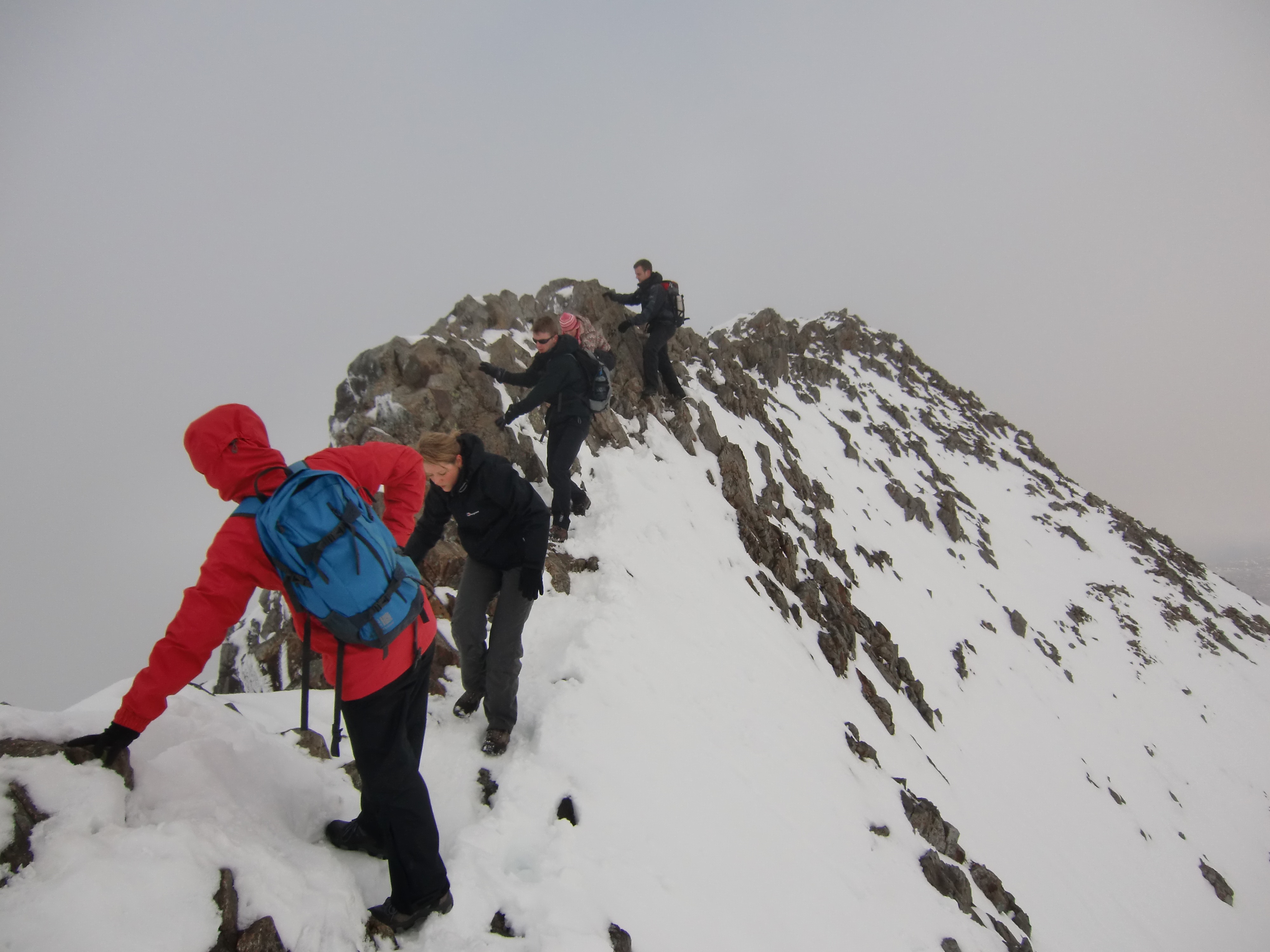 People rarely know what they are really asking for, and what they are asking other people to do. When friends asked me to guide them up a mountain by an interesting route, of course I thought "what would be interesting to me?". Challenge accepted!
Is this reckless "leadership from the front" that could have gotten somebody killed or injured? Certainly, I'm at the front of the group here, stood astride the ridge taking the photograph. However, we need to acknowledge that our leaders cannot be responsible for the personal decisions of every member of their party. We are all adults, and especially in the mountains, we have to take individual responsibilty for staying within our personal comfort limits.
When we are scared and stressed and tired, beyond our limits of experience and endurance (physical and emotional stamina) we are a danger to ourselves and our expedition party. It is the leader's responsibility to spot the member of the group who is struggling the most and ensure that the party is led within margins that person can tolerate, otherwise you have failed as a leader.
We are extremely tough, proud and stiff-upper lipped people, so it's pretty hard to really read people's fear and stress levels, so the only way to manage risk to any group that you're leading is to never leave yourself without a line of retreat. When it became clear that my group was unhappy to continue on the route I had chosen, they began to accuse me of having led them into a position of no retreat. If I had done, I would have failed my group, as their leader. However...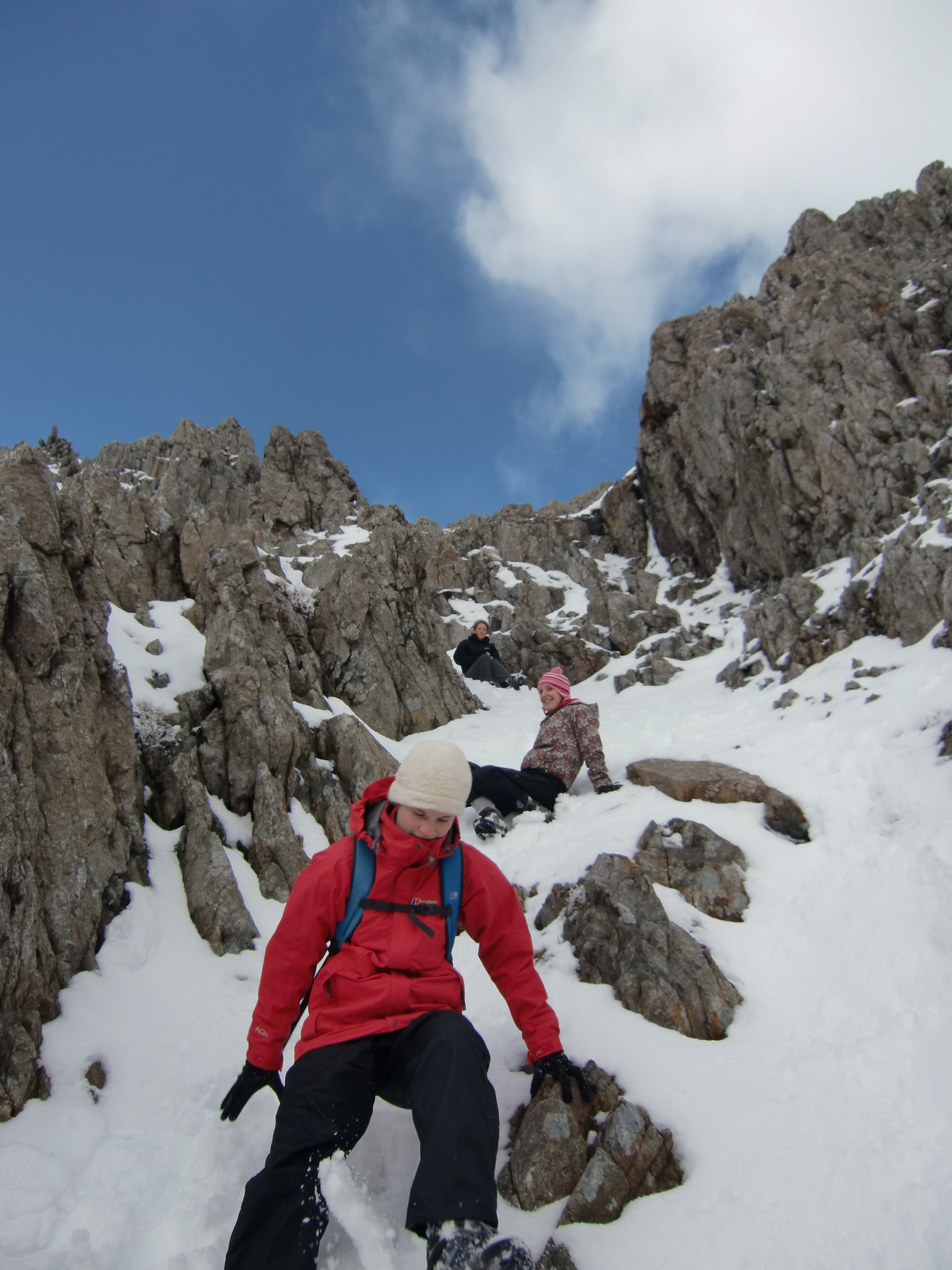 All smiling, retreating off Crib Goch, Snowdonia, Wales, UK. We were back on the main path in less than 20 minutes. Descending is a lot safer and easier if you do it early and with confidence (April 2010)
Tags: #leadership #climbing #adventure