This is a story about sanity...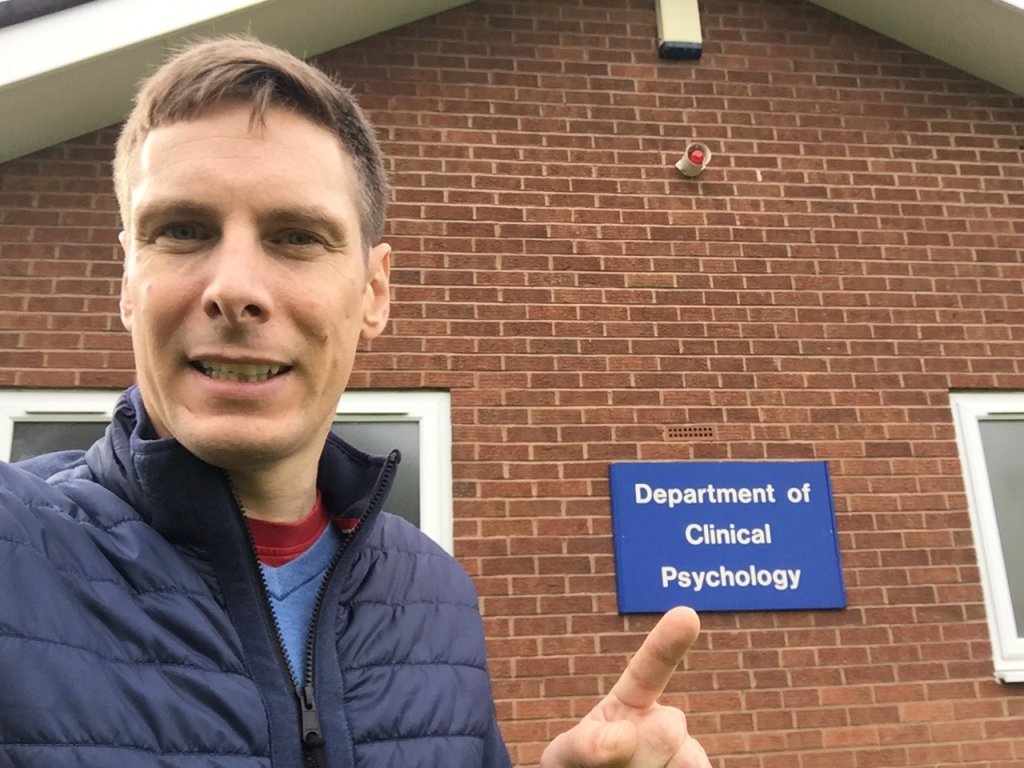 Some days I feel like I have very good "insight" - that is to say I'm able to discern between the thoughts and feelings which are caused by mental illness, and those which would seem sane and rational to a "normal" person. Other days, I'm quite clearly as mad as a box of frogs - some days I make terrible decisions and I'm absolutely convinced of things which later prove to have been quite illogical and irrational, perhaps even psychotic, delusional and even hallucinatory.
In the months where I was living with a doctor - although I was working away for most of that time - the doctor seemed particularly intent on picking me apart psychologically; psychoanalysing me. I should note as a caveat that the doctor was not qualified in psychiatry or psychology, which is probably why their conclusions varied from a firmly held belief that I had no mental illness whatsoever, to some pretty wild and random diagnoses.
When you're living with a doctor and they can't decide whether your 100% sane or 100% insane, it's pretty hard to know yourself where you are on the spectrum. I'm pretty confused.
Certainly, when economic necessity imposes itself upon me, I can work for fairly lengthy periods with my colleagues completely unaware that I've been living with a diagnosis of bipolar disorder for the best part of a decade. When the wolf is at the door, I seem to be able to keep a lid on the madness, even though I'm completely unmedicated.
Does this ability to "pick and choose" when I'm "well" and when I'm unwell provide strong evidence that I'm not mentally ill at all? My own father is on record as saying that he doesn't believe I have a mental illness, but instead that I use it as an excuse for my [mis]behaviour... but then he's not a doctor, and neither is he sympathetic towards people who suffer from mental illness either.
I don't know if I do "pick and choose" anyway. I work whenever I can, for as long as I can. Sometimes the timing works out OK, and the very worst of my symptoms can be kept hidden so that my colleagues remain none the wiser to my diagnosed condition. More commonly though, I eventually struggle to keep my mental illness a secret, because it either causes me to be off work sick, or I'm manic in the office, which is never a good situation to be in.
Perhaps the obvious tell-tale signs of something being wrong with me are there all the time, but people are too polite to say anything: they're just humouring me. Sometimes I can't keep my mouth shut and I'm over-enthusiastic. Sometimes I literally cannot drag myself into the office. We all have good days and bad days, but I must be atypical in my working patterns, which would be a giveaway that there's something strange about me.
I was reluctant to use the photo of me not wearing my cunning and infallible disguise, but I decided to use it anyway. A colleague Google'd me and found my blog at the last place I was working. He didn't say anything, but one day he asked if I wear contact lenses. I wonder if there's anything inherently wrong with having a candid, honest blog out on the public internet for all to see. Certainly it was used against me by one or maybe even two unscrupulous bosses, but on the whole I've found that most people read looking for the best rather than digging for the dirt and thinking the worst of me.
I was tempted to do some blog-sanitising, given that I've managed to survive a period when it looked as if all my hard work was going to be destroyed by a period of illness, but I've come out the other side and I'm working again. I really need to have a sustained period of regular income, so that I can sort out my finances and get back on an even keel. It would be quite catastrophic if I was hoisted by my own petard: that my own website was the reason why I lost a lucrative job.
I haven't really proven my worth yet at the latest organisation I'm working for, but I certainly did at all the previous places, which makes me wonder whether I'm just as "normal" as anybody else, or whether I really have a serious mental illness which I'm only just managing to cope with. It certainly feels more like the latter than the former, given the stress, anxiety and struggles I feel I'm going through, even though I'm doing the same kind of work that I've been doing for 20+ years... it should be a walk in the park; easy-peasy, but it's not.
It's hard to put into words the things I struggle with. If you've never experienced anxiety and depression, they're nonsensical to you; irrational. If you have no tendency for your moods to become unregulated and you've never experienced racing thoughts, flight of ideas, pressured speech and becoming completely obsessive about projects, then you'd probably struggle to relate to somebody who has to constantly monitor and alter their natural behaviour.
Sometimes I reflect on my actions and I can see that there are mental illness symptoms which are driving my behaviour, and I try harder to change how I behave in the office. Other times, my moods are just too extreme and I can't self-regulate.
The question always remains in my mind though... how obvious is it that I've "got problems" and how much to people humour me and ignore my weirdness out of politeness?
It's so hard to perceive yourself as others do. It's so hard to be objective about yourself and the thoughts and behaviour you exhibit.