This is a story about data science...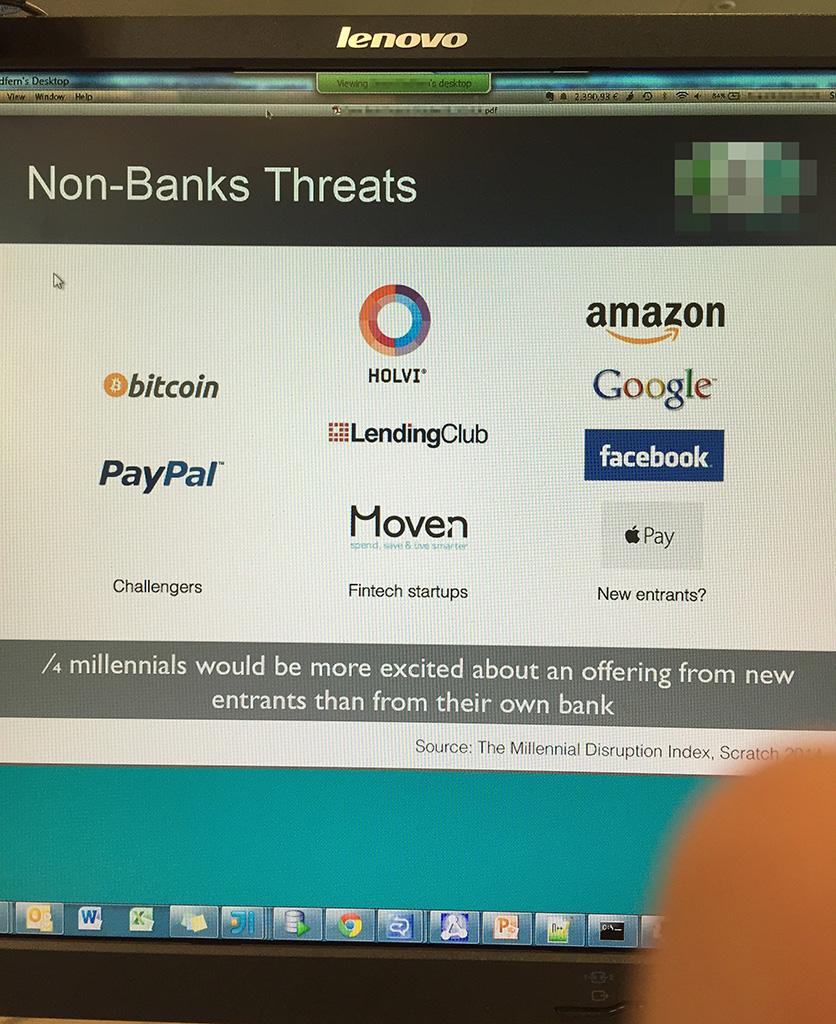 What the hell is big data anyway? Well, some companies - particularly well-known dot coms - have amassed huge data sets capturing the online behaviour of their millions of users: particularly the journeys those users took to discover products, discover and view media - and to see advertising of course - before eventually making purchases. If you like that, you'll love this.
Did you ever think that Google is kinda clairvoyant in being able to predict the question you're asking it before you even finished typing it - its suggested searches are almost always on the money. That's because Google has such a ridiculously huge dataset, while the range of dumb questions asked by idiots is quite narrow, such that Google 'knows' what you're asking it before you even finished typing "where do babie...?". Yes. So many other people asked that very same question before you.
With big datasets, there comes the temptation to believe that we can predict a person's future. If we see a high degree of correlation between rates of absenteeism at school and exam grades in our data, it might be tempting to assume that high absentee rates are a good predictor of poor exam grades. However, correlation is not causation, and it's entering dangerous territory to attempt to predit future outcomes, just because there are statistically significant findings in our historical data.
The financial services industry is particularly interested in your past behaviour as a debtor, as a predictor of your future likelihood of reliably making your loan repayments. Your credit score is - in essence - a number which tells loan sharks how much of a compliant and obedient slave you are.
You will spend the most healthy, energetic and productive years of your life, making student loan repayments, mortgage payments, car loan repayments, overdraft payments, credit card payments, store card payments, loan payments and other regular instalments, payable in return for the privilege of being alive. Try living your life without a mobile phone and some sort of internet connection for a few months, and you'll soon see that there's a high price to be paid for the oxygen you breathe.
The burden of debt is not trivial.
Debt is natural to us, whereas altruism is not. Every act of apparent altruism can be unmasked as a selfish act, when analysed using statistical methods across large datasets. Unfortunately, your momma's so-called unconditional love for children and your daddy's obsession with sex, are two sides of the same coin. Your poppa wanted to shoot his love snot and your dear mother wanted to receive it, with the genes of both individuals aiming for a pregnancy - neither asexual partner can claim that they were intent on giving the so-called "gift" of life. Your parents were simply obeying the will of their genes, in much the same way that any mould, slime, bacteria, worms, fleas etc. will multiply with impunity, given favourable environmental conditions. Sex is sold, not given freely.
We often think life conforms to some kind of natural order and mistakenly hold the belief that there is stability and equilibrium in the world, when in fact the very polar opposite is true: the world is an erratic and unpredictable place, with evidence of continuous events considered cataclysmically catastrophic for whole species, with or without human intervention. We are prone to succumb to the gullible belief in the divine right of kings, and law & order, such that the majority of us meekly comply with the oppression of the many by the few and our general exploitation. There is nothing natural at all about a handful of individuals tyrannising and enslaving so many.
The so-called miracle of the information age - often called the fourth industrial revolution - can perhaps be unmasked as nothing more than a fancy way to tell you what other products you might like to buy after making a purchase. It's unquestionably true that Amazon will make a very accurate prediction of something else you'd like to squander your dollars on, but to suggest that this advances the human condition in a positive direction is demonstrably ridiculous and downright wrong.
I can't really imagine a worse time to be alive.
While the threat of death from diahorrea or a bacterial infection - arising from the tiniest of skin punctures - has receded dramatically, we must be mindful that the single biggest cause of death amongst people like myself, is not road traffic accidents, drug overdoses, cancer, or any disease. Suicide. Suicide is the biggest killer of men like me. Suicide is preventable. What kind of advanced society are we living with, when the thing which kills most of its biggest economic contributors, is 100% preventable? Does that sound like an advanced society to you; a paradise?
Fundamentally, you've been reduced to a handful of numbers from the very moment you were ejected from your mother's womb, and your destiny was foretold.
Birth weight is the number one best predictor of your life outcome. Hands down. No argument.
Second, household income.
Right there, before you even got to suck on your mother's titty, are two things which have absolutely nothing to do with you or your life choices, or even your unique DNA. You could have the greatest genes given to a baby in the history of humanity, but because you were underweight and born into a poor family, you're destined to be used, abused, forgotten and discarded, as a minimum-wage McJob worker who can barely make your rent payments.
Statistically, we can predict whether you're going to get those all-important "A" grades, graduate university and enter a highly paid profession. Statistically, we can predict whether you're going to reliably repay a big mortgage, and hence be able to buy a big house to fill full of genetic clones of yourself. Before you've even sat down to take a single exam, big data has predicted that you're going to be a no-good washed-up good-for-nothing piece of worthless human trash.
Surely there's been a mistake.
Is it right that 98% of humanity will wake up each morning with a heavy heart, knowing that they are heavily in debt and they have been economically enslaved? Even those who did not directly incur the debt - by knowingly and willingly signing contracts - have incurred massive amounts of financial burden, because their governments borrowed against their predicted economic potential. We are sold into slavery before we're even born, because of our anticipated life-preservation instincts.
Economics, statistics and data science are indeed dismal sciences, which are corrupted by financial incentives to tease out the most efficient ways of exploiting humanity. We are ill-equipped to deal with the vast investment in the academic pursuit of knowledge, which equips the wealthiest elites with a suite of tools to push our buttons and make us dance to the beat of their drum.
If we are looking for a single cause of the epidemic of mental health problems which sweeps the globe, we should look no further than the vast quantities of data which have been gathered on us, and the treasure trove of insights which can be exploited by those who are so lacking in ethical contraint, that they're prepared to consign the majority of us to a living hell, in pursuit of material gain.
Yes, it's quite possible to use every bit of data available to predict the life outcome of an innocent child - a blank canvas - before they start school, and to consign them to the reject bin... but should we even look at that dangerous data? I say that the temptation to believe that we hold good predictors is too great, leading us to playing god, ruining countless lives.
Past performance is not a guide to the future.
Tags: #computing #debt