This is a story about the battle of the sexes...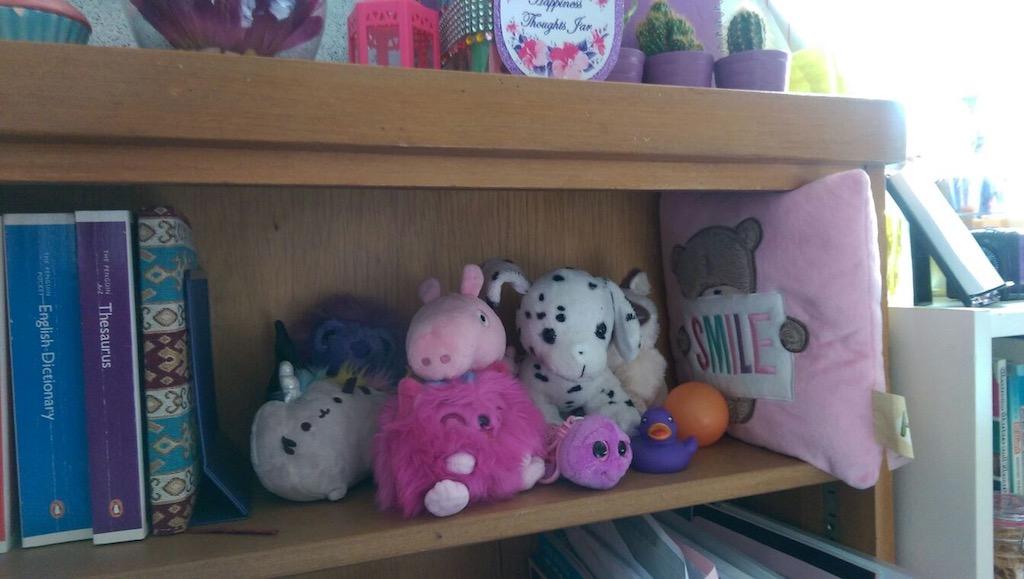 "Secretly, you'd love to know what it's like, wouldn't you? What it feels like for a girl" is a quote from Ian McEwan's 1978 book The Cement Garden which was released as a film in 1993, then sampled in a Madonna song released in 2001.
Right.
"You think that being a girl is degrading" is another quote from the same work of fiction.
Wrong.
Half right. Half wrong.
Why should we ever expect to be more than 50% correct on a binary matter?
I'll never know what it's like to carry a baby for 9 months and eject it from my body, but I do know what it feels like to be penetrated with a penis and have somebody ejaculate inside me. I'll never experience what it's like to live with the heavy burden of knowing that I carry the reproductive capability of bringing new life into this world - post-fertilisation - from the tiniest quantity of love snot squirted into a bodily orifice, to several pounds of blood and mucous covered incontinent midget incapable of supporting the weight of its freakishly large head, tearing its way out of the same hole the love snot went into. If you're a girl, you'll never know what it's like to be a member of the expendable sex, who account for 99% of all combat deaths, 97% of all workplace deaths and who die four whole years earlier just because of the dangly bits in-between our legs.
"It's a hard life being a beautiful girl and having horny men throwing themselves at you" I hear you say. "Passively fending off all these explicit offers from people who want to sexually satisfy me - to give me pleasure - is a real chore" you churlishly complain.
Of course, because I'm cursed with the so-called gift of empathy, I can see that shaving legs and armpits, putting on make-up, wearing high heels and a bra and other expectations of societal conformity are quite demanding on wimmin. Furthermore, I can see that while both sexes are expected to make themselves look as artificially young as possible, such as men removing their facial hair, wimmin definitely get a rough deal during the period when no amount of make-up can plaster over the obvious effects of ageing. I'm privileged to be able to wear my greying hair and slight beer-gut as a badge of honour, conveying my status as a cash machine. I'm honoured to be able to provide the cold hard capital to support a lifestyle that a woman has become accustomed to.
"I buy my own diamonds and I buy my own rings" goes a Destiny's Child song. Yes. Very good. Slow sarcastic clap. I refer you to earlier stats about 99% combat deaths and 97% workplace deaths. Call me when you dig your own ditches too.
Why are we at war like this?
In the past year fully 50% of the female computer programmers I've worked with have been transexual.
I can see the appeal.
50% of the female computer programmers I've worked with have received indisputably preferential treatment.
I'd quite like to play dressing-up games every day and have horny potential mates fawning all over me, while I passively decide who gets to pleasure me and who doesn't. That sounds like quite a nice life, doesn't it?
Would I have my testicles and Adam's apple surgically removed, my vocal chords adjusted, my breasts augmented, my hormones meddled with, and still suffer the taunts and jeers of insecure man-children, threatened by the fact that they'd really like to put their penis inside me, but they're too afraid of what other people would think? I'd fucking love it.
I've been comfortable enough with my sexuality and identity to experiment with homosexuality - or bisexuality to be more accurate - and I found many parts of the experience to be liberating and a boon for my self-confidence. I can see that the accumulated unwanted advances of horny men could become bothersome over a lifetime, but isn't that rather taking your good fortune for granted? While the so-called patriarchy is accused of not being aware of its own privilege, the same accusation could easily be levelled at wimmin.
I appreciate that the specialisation of the sexes each bring their own unique challenges. I'm well aware that the hashtag MeToo movement has hit upon a raw nerve of the unpleasant consequences of a system of mate selection which simultaneously demands men to be bold, confident, forthright, daring and to make the first moves, while also expecting telepathic mind-reading abilities in order to preserve a woman's birthright to unlimited offers of sex without ever having to make her own wants explicitly and overtly known.
Thus we arrive at the InCels' anger over Chads and Staceys.
I'm not an InCel.
I can have sex whenever I want.
I have literally hundreds of millions of wimmin who will have sex with me.
For money.
Oh yes, there's that rather unspeakable truth, isn't there? There are fucking loads of prostitutes, escorts, sugar babies and other wimmin out there who will have sex for material gains. Female chimpanzees will trade sex for tokens which can be spent on desirable products.
When we talk disparagingly about the patriarchy what I think we're really talking about is paternalism. We all hate to be patronised, but anybody can be patronising... not just men. In fact, men hate to be patronised so much that 79% of suicides are men, who often feel like they've failed and cannot face the indignity of being down on their luck. That's right - more than 3 times as many men kill themselves than wimmin.
You still wanna be a man?
You can be.
On the internet, nobody knows that you're a dog.
Computer says no.
I live in a binary world.
Computer programming is an almost almost exclusively male profession. Investment banking is an almost exclusively male profession. For most of my career I've been a computer programmer for investment banks.
Do you think we sit around plotting ways to thwart wimmin? Do you think I'm part of some big conspiracy to stop wimmin getting the super highly paid investment bank programmer jobs?
I married an investment banking computer programmer. I know they're a rare commodity.
They know they're a rare commodity.
Can't we all just admit that we're getting some kind of kicks out of our own special place in the universe?
I've spent more than 21 years in a full-time career which has essentially been spent wrangling with a cold unthinking and unwaveringly rational calculating machine, which doesn't give a fuck about your emotions. If your work is bad and wrong, it's fucking dog shit and the machine is not going to be nice about it to save your feelings.
Computer says no.
It doesn't matter how much you bat your eyelids and do a pouty Instagram sex duck-lip face at the computer, it's not going to roll over and let you get away with jack shit. There's no twisting an emotionless calculating machine around your little finger. If your work is wrong it's wrong and that's tough shit. Fix it.
This is my worldview and it's uncertainly corrupted by wealth and privilege, but I've also had the benefit of spending more than two whole decades working full-time for a boss who nobody could ever in their right mind accuse of having a gender bias. My computer quite literally does not know whether a girl or a boy wrote the code it's running, so fuck you.
If you want to hide within the shades of grey and obfuscate your obvious incompetence with your emotional intelligence, gained through your genetic predisposition towards maturing earlier than your brothers, so they didn't try to fuck you, while meanwhile twisting your daddy round your little finger because you were the apple of his eye and a spitting image of the woman he spurted his love snot into, perpetuating the whole miserable cycle of life, then be my guest. I'm afraid to say that it is you who is upholding the status quo, not the conspiracy of the so-called patriarchy. I'm sorry to say that there's a price to be paid for the considerable benefits which you enjoy, wimmin.
Am I a rape apologist? Do I condone overt sexism and sexual discrimination, where it obviously exists.
No.
Tags: #sex