This is a story about when the alarm clock goes off...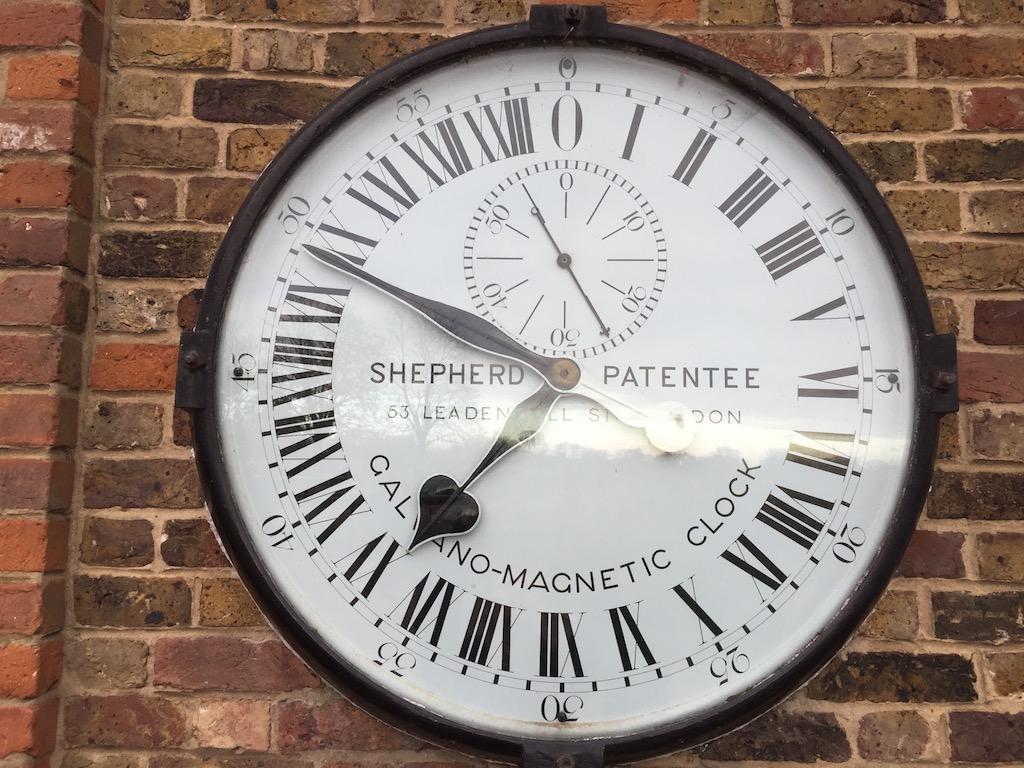 I'm routinely late for work but I think I've figured out why. I was very tired when my alarm went off this morning, but I think I could've gotten out of bed and gone to work. I was tired but I felt OK. I needed more sleep but I'd have been alright if I immediately got out of bed.
Unfortunately I let the dread set in.
My thoughts and feelings changed from "I need more sleep" to "I'm going to be late" to "I don't want to go to work at all". From initially planning to get up, iron a shirt, iron a jumper, take a shower, get dressed and drive to work, I then started planning how best to tell my team that I wasn't going to make it to our morning meeting. As lunchtime approached I dreaded having to finally get up and the ridiculousness of "I'm going to be late" meaning not turning up until the afternoon.
I did not get up.
As the afternoon wore on I was dreading having to tell my team that I was actually going to be a no-show. I dreaded the loss of earnings. I dreaded the damaging impression that I'm unreliable. I dread the day that I'm finally unable to keep going any longer, and I stop turning up for work altogether. I dread the day that I hit the wall.
I did not tell my team that I was going to take the day off sick.
It might seem like I'm my own worst enemy. It might seem like I'm making things harder for myself. It might seem like there's a long string of decisions here, and I'm making bad choices, but it doesn't feel like it at all. The whole process is quite agonising.
A couple of times in the past fortnight I've woken up at around the time when my alarm goes off. I've gotten up, dressed, had breakfast, driven to work and arrived on time or even early. "This must be what life's like for a normal person" I've thought to myself. It's been blissful on those days. Life has felt sustainable and pleasant and I've even envisaged being able to keep working for the foreseeable future, on those good days.
Most days are not good days.
I've only found a few solutions for the dread.
Short-acting hypnotic-sedatives work very well in the short term. Xanax and zopiclone last just long enough to get a good night's sleep a bit more tranquillising effect in the morning, when the dread would normally set in. Without a sleep aid, the dread sets in the night before: "I'm never going to get enough sleep and I'll be exhausted in the morning" I think as I lie awake until the wee hours of the morning.
Alcohol works a little bit as a sleep initiator but the liver metabolises alcohol so efficiently that it's mostly eliminated from your bloodstream after 4 or 5 hours. Alcohol-induced sleep is not high quality and it's followed by dehydration and a full bladder, which I usually try to ignore because I'm warm and comfortable in bed. By the time the alarm goes off alcohol withdrawal and bad sleep combine to make the dread doubly bad.
Getting absolutely smashed drunk works surprisingly well as a mechanism for getting me to the office more-or-less on time. Waking up half-pissed from the night before does offer an intoxicated tranquillisation which allows me to overcome the dread.
Driving to work drunk and/or tranquillised and being in the office while reeking of alcohol and/or slurring due to tablets, is a pretty undesirable state of affairs. Public transport, heavy lunchtime and after-work drinking were the norm in the City, so my heavy alcohol dependency was not conspicuous until I was banished to the provinces.
Everything's catching up with me now.
The heavy boozing has led to sudden weight gain this year, which depresses me. Drinking heavily no longer seems like a sustainable strategy to get through the working weeks.
The solution is a total detox, exercise, sensible bedtime, healthy breakfast and good sleep hygiene; routine. The solution is to live the most boring life imaginable, dedicating myself purely to the pursuit of being able to get up in the morning. The solution is to completely change the way I live - the way I act - in order to fit in with early-bird culture.
In many ways I am still going through an extended benzodiazepine withdrawal, neuropathic painkiller withdrawal and sleeping tablet withdrawal. My alcohol use has prolonged and worsened the excruciating withdrawal from the physically addictive medications. My body and brain's instinctive reaction to drink more and eat more to compensate, has been a very poor coping mechanism and has instead lengthened and exacerbated the negative symptoms, instead of providing the mild relief I so desperately crave.
Having used Xanax a couple of times in the last fortnight, it was remarkable how my brain responded: "THIS is the stuff which I've been screaming for" it seemed to say, as I gained some long-overdue respite from round-the-clock anxiety and the dread.
Obviously it's not desirable to use pills or booze long-term. Obviously, it'd be good to suffer the short-term pain and get healthy, before things get any worse. I've done a substantial part of the hard work, in breaking my physical dependence to a multitude of addictive medications.
I desperately craved alcohol all weekend but remained sober because my friends who I was visiting are not big drinkers. I was really craving alcohol tonight, but I managed to resist, although I'm comfort-eating to compensate for the craving.
I hate the situation, where I'm not where I want to be with anything. I'm not teetotal. I'm not medication-free. I'm not doing the healthy stuff. I'm gaining weight not losing it.
To eat less, eat healthy, go to the gym, be teetotal, stop taking sleeping pills and stop taking the occasional tranquilliser, but yet maintain my miserable single hotel-dwelling living-out-of-a-suitcase life, seems completely ridiculous. However, using my misery as a justification for drinking as much as I want, whenever I want, is also ridiculous and has led to appearance change and health degradation, which I don't find acceptable.
Tonight I've comfort-eaten and not done any exercise. Tonight I will take one or maybe even two sleeping pills. However, I won't have any alcohol or tranquillisers. I'll try to go to sleep at a sensible time. I'll try to get up early, have a healthy breakfast and get to work on time. If I can do all that, it's still a reasonable achievement considering the circumstances.
I'm not reliable. I am struggling. Hopefully nobody will hold it against me though.
Tags: #career #depression #sleep #medication