This is a story about the end of summer...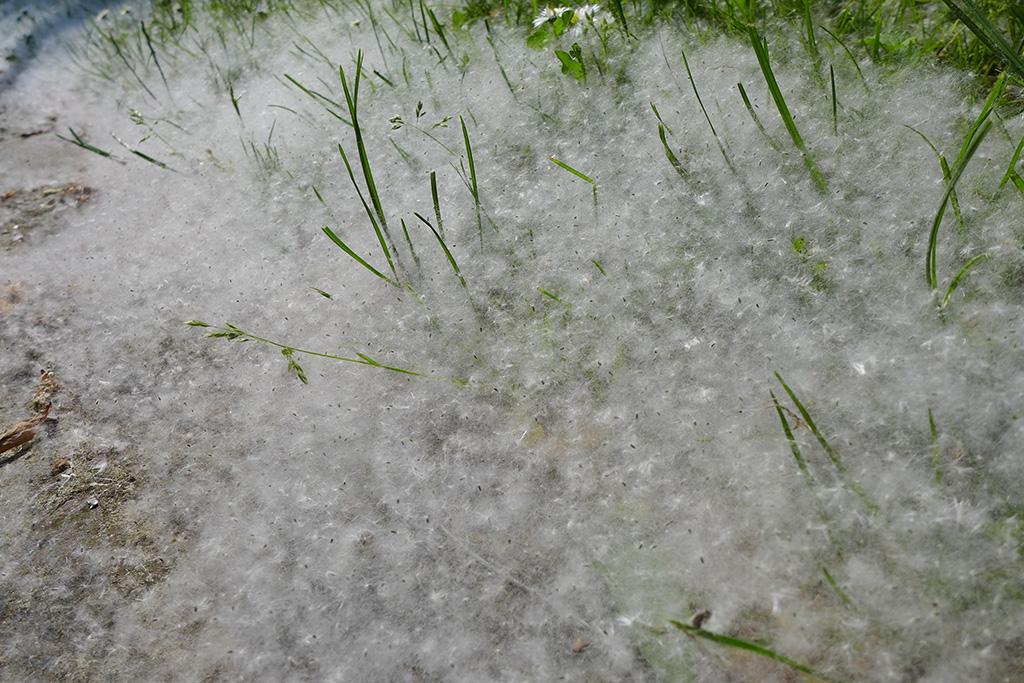 The days are getting shorter, the nights are getting longer and the hot sunny weather is being replaced by grey skies and rain. It won't be long before the shorts, T-shirts and flip-flops can be stored away again until next year, because it'll be too cold for summer clothes. It won't be long before the 9-month long miserable British winter is back.
Of course, I'm worrying about tomorrow's problems today. I should be enjoying the last of the summer, but I need to make hay while the sun shines. My health has been OK during the first month of my new job, but I never know when it's going to let me down. I need to earn as much cash as possible as quickly as possible, before I can relax and loosen the purse strings. I daren't take a holiday until I'm in a more secure position. I needed to make a good first impression at work and earn the trust and respect of my colleagues.
I wanted to go to Prague to see friends, but I'm postponing it until the summer holiday madness has died down. I wanted to go to Ireland to see friends, but I'm postponing it until I've got more energy for travelling. I need to have at least a 1-week holiday of rest and relaxation, somewhere peaceful with a pleasant climate. Everything has been put on hold while I re-establish myself and slowly refill my depleted savings.
The seasons can affect me horribly, but I haven't felt at all lifted by the summer months. I suppose I've had a whole series of summers where I've had horrific stress and upheaval, so I don't see summertime as a time to enjoy myself. Looking back over the past 3 Augusts, I've been working myself to the bone during each one, in a desperate attempt to gather enough cash to get through the dreadful winter months.
This year is unusual, because I've been working non-stop since December and I've got relatively secure income until next summer. In theory, I could relax a little bit, given that I now have a secure place to live and a small financial safety net. In practice, I'm so heavily debt-laden, exhausted and downtrodden from the demands of the past few years, that I daren't take my foot off the gas pedal for a single second - it's flat out all the way to the finish line, which is still a long way away.
I suppose if my health holds out until December time, I'll feel a lot of regret that I didn't enjoy the summer months at all, but if I manage to get to December without a major incident then I'll be quite comfortably financially secure, so I can take a luxury foreign holiday. It's hard to balance the needs of today with the huge prize of financial freedom, provided I can cling on by my fingernails for long enough.
I've worked full-time for 9 consecutive months without a holiday, and 25 consecutive months if we include periods where I was sick and unable to work. The relentless stress and strain of dealing with having to move house, change jobs and keep working, is taking its toll - my physical health is deteriorating. My skin is pale, I've put on weight, I'm unfit and I'm tired all the time.
September is a tricky time for me. In previous years I've attempted suicide, been hospitalised and lost jobs. It would be great if I could get through September without a major incident. I desperately want to jet off somewhere, but I think the most sensible thing to do is to keep up the rhythm and routine and try to break the curse. I successfully made it through Jinxed January this year, so I should be able to use my momentum to carry me through September.
On September 6th, I celebrate my 3-year blogging anniversary. On September 9th it'll have been a year since my most serious and near-fatal suicide attempt. On September 10th it's World Suicide Prevention Day. On September 19th it's my sister's birthday. If I can get through all of that without incident, and reach the end of the month, then I'll be really pleased.
In October the clocks go back and it really starts to feel like winter. I think it'll be impossible for me to get to the end of the year without a holiday, and I'll desperately need one by October. I might be stretching a little too far to manage to last that long without a break, but it would be amazing if I could have a 1-week break in late-October to lift my spirits and carry me to the end of the year.
November's just crappy. I've got nothing good to say about November.
The build-up to Christmas in December does improve people's mood, and things slow down at work - although that's not necessarily a good thing - but the festivities should hopefully carry me until the day when I can leave the country for a couple of weeks, in search of winter sunshine.
If I can reach December, I'll have been working full-time for a whole year without totally screwing up. I think it's important to know I can manage to work for an entire year without my health getting so bad I'm unable to work. Having more money means more security and less stress, so hopefully things will get easier and easier, although I'm dreading the worsening of the weather.
The important thing is to keep moving forwards and not to stop, because if I stop then I will lose my gains incredibly quickly. In the blink of an eye I'll be back in a financially distressed situation. In the blink of an eye all the hope and possibility will disappear. It's remarkable how hard I've worked and how much cash I've generated, but how little of it seems to have actually stayed in my pocket - it's all been hoovered up by debts and living expenses and otherwise greedily devoured by the vultures who prey upon me. I've got to run just to stand still.
Sure, the skies are reasonably blue outside and it's relatively mild, but I'm acutely aware that there are very tough times ahead.
It might seem churlish to complain when I've had enough fortune to find myself still in a position to be able to potentially recover and return to a pleasant life in civilised society, but I've worked my ass off through yet another spoiled summer, and I'm going to be working very hard for the foreseeable future. It's hard to get excited about the prospect of yet more months of hard graft, with very few things to look forward to. Obviously, everything is super fragile and I'm very anxious that one little thing going wrong could spell disaster.
Things don't feel sustainable or realistically attainable. I feel sick and tired.
Tags: #depression #SAD #suicide #homeless #debt #mentalhealth