This is a story about fulfilment...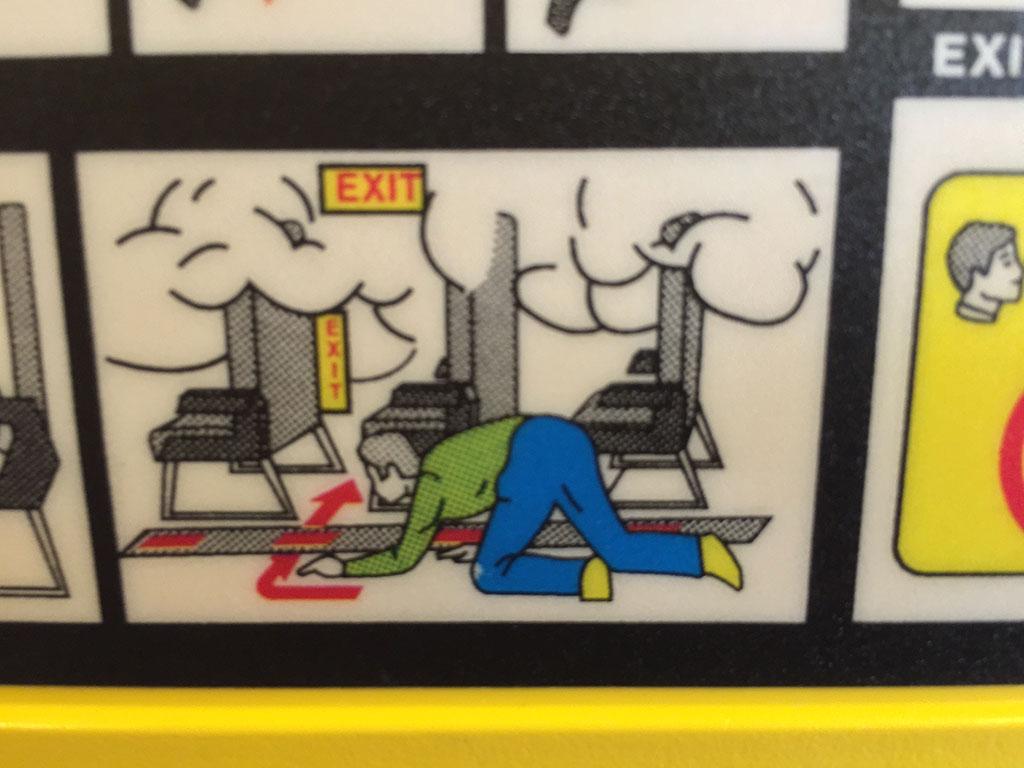 I enjoy watching feature-length documentaries. I enjoy watching entire series in 20-hour-long Netflix marathons. I spend a great deal of time carefully choosing how I'm going to spend my waking hours. I refuse to watch a movie that's rated less than 7.0 on IMDB. Life's too short for compromises on such things.
On the other hand, I'm a realist. I mostly prefer a stable secure settled life to one where I'm constantly striving to trade up. I've ended up settling for relationships which have seemed at the time to be marginally better than being single. I've ended up putting up with pretty bad relationships, for the sake of security.
My relationships don't tend to end with a smooth parting of ways. Because I'm kind of a stubborn and frustratingly patient person, my relationships end when my mental health stability ends. It seems like only an episode of mental illness is enough for me to make necessary changes to my life - to break up and move on from relationships which are holding me back.
Of course, I admit that I'm 50% of the blame in any bad relationship scenario. I admit that if a relationship is unsuitable and it's going to end eventually, I'm holding back the other person as much as they're holding me back.
My dating process is not very refined.
I usually start from a position of panic. I usually start dating with somewhat of a campaign mentality. Singledom is something I see as a condition to be conquered and I will exhaust all avenues until my single status is subdued. I view the process of going from being single to being in a relationship as a journey which should be as short and direct as possible. I view the dating process as immensely stressful and unpleasant, and something that should last as little time as possible.
As a person with a mood disorder - bipolar - I can leverage my manic energy to achieve goals. Finding a girlfriend is just another goal with a number of prerequisite steps. It's a numbers game.
I'm not very sentimental about dating.
In fact, I'm probably a terrible human being.
There might be some underlying misogyny which drives my thoughts and behaviour. What can be said for certain is that I really don't like feeling insecure. I really don't enjoy any of the flirtation or "do they like me?" uncertainty. I view all of the preamble as thoroughly unpleasant. I want to travel from the uncertain to the certain as quickly as possible.
My life at the moment is pretty simple. Work the job, get the money, spend the money. I earn more than I spend and my job is pretty easy. I have everything I need.
I examine my thoughts regularly for any sign of entitlement or other worrying sentiments. I wonder how I really feel about the opposite sex. I wonder if I'm a bad person. I'm pretty sure I am a bad person, but I'm a product of my environment, and I'm under a lot of pressure. Pressure is a bad thing. Pressure brings out the worst in people.
I look at my friends as a reference point, and there's a mix of friends who would very much like to have a life partner, but haven't yet managed to meet that special somebody - perhaps somewhat involuntarily single - and some who have experienced a string of relationships. Nobody stands out as a fine example of somebody who's got their life perfectly right - every relationship, or absence of relationship, looks to contain a certain amount of unhappiness.
I look at my current situation: I have traded history, art, culture and food for being able to live in a big house and drive to work. I have swapped a city which made me feel at home, the more I wandered around it, for a city which makes me feel disorientated and bewildered, despite it being much smaller.
My life situation - being 39 years old and not having much to show for it - feels deeply shameful and as though I'm a failure, here in this place which places such import on owning a house and a new car. My ephemeral achievements count for nothing in this place of mortgages and car loans. I'm plunged back into the insecurity of my teens, when having a flash car was an obsession, because it seemed to be the route to getting the girl.
I can't tell whether I make things happen in my life, or whether things just fall into my lap. In fact, all of my experiences seem to suggest that things just fall into my lap more often than I make things happen. I always seem to get what I want.
Then I screw everything up.
Boom and bust. This is my life. This is bipolar.
Tags: #relationships #sex #bipolar