This is a story about the wilderness...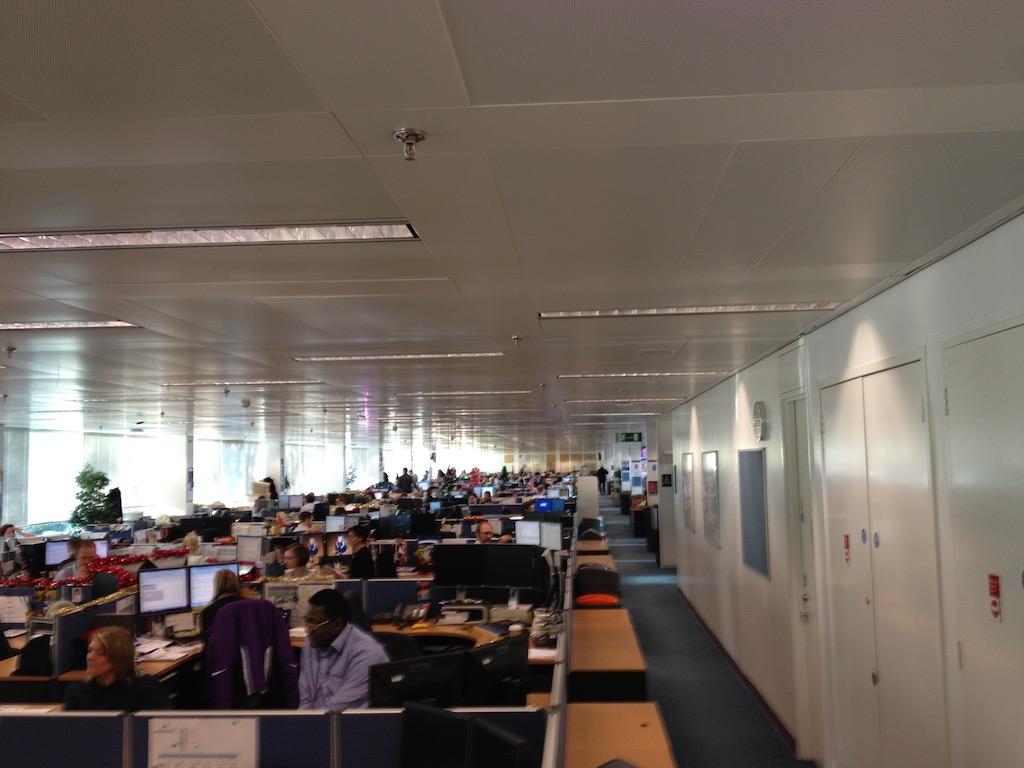 Why am I not more rich and comfortable? Why don't I have financial security and a home which nobody can evict me from? Why do all my years of experience and all the massive multinational corporations on my CV assure me a comfortable standard of living?
Conversely, why haven't I ended up with a criminal record? Why haven't I ended up in jail? Why am I not dead?
Why am I not bankrupt? Why am I not sleeping rough? Why am I not an alcoholic or a drug addict?
Why is my physical health OK? Why is my mental health OK?
I've picked up my life and carried on as if nothing happened, but something very major did happen.
Luckily I had a head-start of 3 or 4 years on my peer group, at least in terms of career progression and the accumulation of wealth. When we do the math, it seems I'm no more than 1 or 2 years behind where I should be, and I'm rapidly catching up again.
I get frustrated that it's going to take a couple of years before I'm back in the position - in material terms - which matches my skillset and experience. I get frustrated that there's no way that I can accelerate the process of clawing my way back to the position in society which I used to occupy.
I could have arrived back at a position of health, wealth and prosperity much sooner, but my experiences during my wilderness years have altered me for life. Most people live in terror of loss: Losing money, losing assets, losing relationships and damaging their reputation. I learned during the difficult wilderness years that the world is a big enough place that even the most madcap escapades go entirely unnoticed.
It is with great pleasure and pride that I am returning myself to a position of status which gradually begins to approach the status I held before my fall from grace.
Is it shallow and vain and pretentious, to wish to maintain our status in society?
Bullshit.
At first, it was an adventure to sell my house, sell my car, give away all my possessions, sleep rough and truly start my life all over again. I felt a great sense of relief that I was unburdened by the constant worry that what I had worked so hard to get and to achieve, would be stolen or damaged. It was liberating and I had the time of my life, truly free from any sense of responsibilities or duties. I entrusted my fate to good fortune, and a healthy dollop of my own wit and ingenuity.
Then, I realised that my wide-eyed innocence and trust in people laid me wide open to exploitation. I'm sure I hardly had any money stolen off me by other homeless people, but as I began to get my life back on track, I found that there are an entitled, spoiled, brattish, immoral group of people who've never known suffering or deprivation, and they see it as their birthright to dip their hand into my wallet, instead of paying their own way. I attracted a lot of freeloaders, who had no guilt or conscience, when it came to stealing from me - these were people who've never slept rough; these were people who've never known what it's like to lose everything, and they never will, because they're spoiled brats who can telephone their mothers and fathers and receive massive cash handouts. Those freeloaders will never have setbacks in their lifetimes, because they're from wealthy, generous, loving families.
It's a source of great shame and damage to my self-esteem that I drive a very battered and rusty old car, and that I live in rented home in one of the poorest areas of the country. It's a source of great shame and embarrassment that I have indebted myself in order to pay my rent and bills, simply to house myself and feed myself. It's a source of constant worry and anxiety that my work colleagues might wonder why one of their "superstar" consultants dresses in worn-out clothes and gives away other clues which hint that the wealth they would expect me to have, is not present: I'm poor.
It's shit being poor. It's shit being poor when you work in a world where everybody who does my job as well as I do is not poor. The loss of status should not be underestimated.
When a man loses status, he is highly likely to lose his life.
It's one of the hardest things to do, to recover from a major setback, which has ruined your finances, your secure housing, your material possessions, like your new car and your nice clothes. The hard thing is knowing that everybody can see that you fucked up and it takes years and years and years to put things right. Some people will never be able to recover.
My recovery is not about mental health. My recovery is not about alcohol. My recovery is not about drugs. My recovery is about self-esteem, which is damaged so drastically, and is so hard to repair, that for most people they will just give up and kill themselves. It's a fatal blow.
One of the reasons I keep trying and I keep writing, is because I want to be one of the few people who's lived to tell the tale of coming back from such a major setback. Plenty of people have survived, but few have gone on to thrive. I want to tell the story of regaining my pride and my dignity, and of being indistinguishable from a person who didn't spend 5 lost years in the wilderness.
This is our little secret. Every day I pay off a little bit more of my debt and I fix up a little bit more of my life. Every day I become a little bit more like the person I would've been, if it hadn't been for my missing 5 years. This is our secret, because the joke is on those people who have absolutely no idea what I've been through.
At work, I feel so proud that I'm doing valuable work and I'm almost back to being as good as I always thought I was going to be, by the time I reached the age I am. I'm so proud of the work I do. I'm so pleased that my brain and my natural aptitudes and the talents I was fortuitously given, are being put to good use and I feel as competent and capable as anybody. I don't feel damaged, and that's so important for my self-esteem.
This isn't about pride. This isn't about regret. This is about the damaging effect that loss of status can have on a man, with fatal consequences.