This is a story about hookups...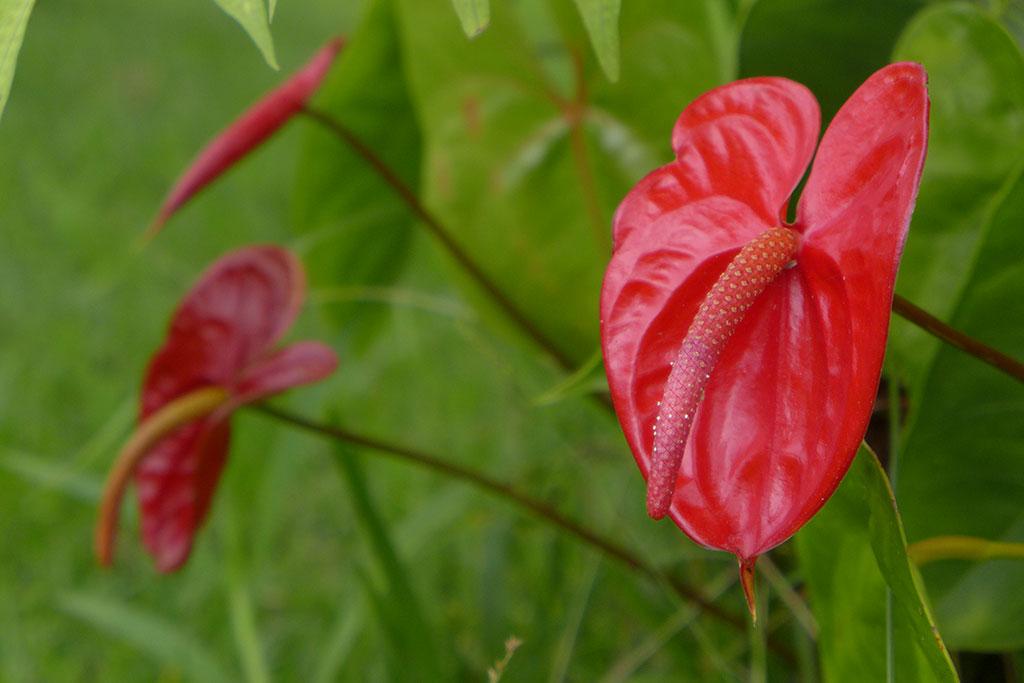 I'm not really experienced in the world of dating. I've had plenty of long-term relationships. I've been a serial monogamist for most of my adult life. Dating is not really I thing that I do. I don't enjoy it. I find it an unpleasant prelude to the ultimate aim, which is to be in a committed relationship with somebody.
Friends who have been married for decades tell me that I should enjoy myself and revel in the opportunity to go on dates with lots of different potential love interests. They tell me that I should see the whole process as a great chance to test the water with a whole bunch of different prospective girlfriends. They are somewhat jealous of what they perceive to be a pleasurable and fun exercise.
I don't struggle to cope with situations outside of my comfort zone. I don't struggle with new people and places. I don't struggle with having an unsettled, insecure life, where people come and go and I'm continuously in new and unfamiliar situations. In fact, I'm probably one of the more resilient folks you might come across - you can plonk me just about anywhere, and I'll cope.
However, I have a choice.
I don't really want to be dating. I don't really want to be single. I don't really want the things that people who've been married for decades think would be really fun and cool.
I want familiarity, comfort, security, routine, stability, normality... I want the ordinary and the everyday.
I want to wake up next to my long-term partner. I want to say "have a good day honey" and "hi honey I'm home". I want 95% of my conversations to be about what we're going to eat for dinner and watch on TV. I want that comfortable loveliness which comes from being in a secure monogamous regular relationship.
Dating as a long protracted affair, consuming a great deal of time and energy, is an exhausting and pointless exercise to me. Why would I take a torturously circuitous route to achieving the end result when there is clearly a straight-line from A to B? I see no value in the whole dating and courtship business.
"It's better to be single than in a bad relationship" is something that people in bad relationships tell me all the time. It's idiotic, because I've almost made an artform out of putting up with bad relationships; making things work. If anybody can tell you about whether it's better to be single, or better to try and make something work which is deeply flawed, it's me who is the goddam expert.
I'm exhausted by loneliness and isolation, in a way that most people cannot understand. Most people have their families, their friends, their partner, their children. Most people live lives which have a minimum amount of social contact, to make their existence tolerable. A quick glance at my mobile phone would confirm that my life is very different from that of ordinary people: who would I phone and discuss my day with? Who would I contact to tell my plans? Who would message me to ask me to run the most ordinary everyday errands? None of that is included in my life. My life is atypical in the extreme.
Who are the significant people in an ordinary person's life? If it's not their mum, their partner, their siblings, their best friends, then it's often their doctor or some other person who's otherwise involved in a caring/therapeutic profession. Humans are social animals and it's highly distressing for us find ourselves cut adrift from family ties and romantic bonds.
The demands of my job and my recent house move have consumed the lion's share of my energy, and I feel unable to apportion enough of my time to the task of binding myself back to humanity. If I lost my job I'd be done for. I'm lucky enough to have friends all over the world, but we need to interact with people face-to-face every day. We need hugs. We need tactile contact. We need the reassurance of knowing that there are people nearby who care about us.
My efforts to date local singles have not gone unrewarded, and I have more options than I'm able to actively pursue - life has been generous towards me as always - but ironically I deeply detest dating and the entire rigmarole, despite results being forthcoming with relative ease. To me, it seems as though I am still a million miles away from what I really want - a committed loving relationship - but I suppose the speed at which I live my life vastly exceeds what is considered ordinary and average.
Of the relationships I've had in the last 3 years, two of those girlfriends were unquestionably amazing people who I was very lucky to have had the opportunity to share a period of my life with. Even the 'worst' relationship during the period in question was what I wanted at the time, and it served its purpose - I'm no fool and I got exactly what I wanted out of it, which was to have a period of settled, secure, loving companionship. I can't share any of the details with you - it would be disrespectful and inexcusable given my current mental stability - but I can tell you that the worst moments were worth putting up with, at the time. Sadly, I can also see that a couple of very lovely girlfriends were unreasonably treated by me, as casualties of my dreadfully unstable life and unreliable mood.
What do I have to offer today? Perhaps I should be single and learn how to be perfect?
What a load of bullshit.
I'm not an inexperienced kid. I'm not an idiot. I know what's good about relationships and I know what's bad. I know red flags when I see them, and I know what my weaknesses and insecurities are. I know what I want.
I know that I'm happier being single, with the possibility of meeting somebody amazing, versus the situation I was in before where I was working very hard to make a relationship work, because it had marginal benefits at the time. The value of potentially meeting another love of my life is not something that should be underestimated, but neither should the misery of loneliness, especially considering my life circumstances: estranged from my family and without a group of local friends; dangerously isolated and alone.
Of course it's easy to say that I should be fixing my social life and getting back into my hobbies before I think about offering myself up as a prospective partner, but the people who suggest that are absolute fucking idiots who know nothing about how lucky they are to have their families, friends and every other part of the fabric of their lives. They know nothing about what it's like to live in such torturous isolation. They can fuck right off.
My life's stability and routine has been dangerously damaged by my need to form human attachment, so fundamental to liveable existence. I'm damned if I do and I'm damned if I don't, so of course I've ploughed time and energy into meeting somebody who might turn out to be a really great girlfriend. My life's experiences have taught me that having a partner has brought incredible joy in the past, and my behaviour is always driven by well-reasoned decisions which deliver the greatest possible return on investment.
I work hard, which brings me a great deal of financial income, and I am dating hard, which will hopefully bring me the emotional and otherwise intangible rewards of meeting a companion. It might sound like an all-or-nothing risky gamble, but you'd only think that if you enjoy the luxurious position of having a life filled with lots of things which I don't have. You are unable to empathise with the isolation of my situation.
It's late and I'm exhausted. My sleep routine is ruined. My stress levels are through the roof. The demands placed upon me are beyond sustainable limits, but I must plough onwards, because "if you're going through hell, keep going".
I have no idea how things are going to work out for me, given that I'm in a much more alien situation than I've been in previously, which undermines my confidence that "everything's going to work out just fine". I know that past experience has taught me that things always work out, but the unsettling and destabilising recent events, leaving me in strange and unfamiliar circumstances, cause me to redouble my efforts to seek the security I so desperately crave; the attachment that's so dangerously absent in my life.
It's a strange catch 22 situation. I need to invest energy to save myself, but by exhausting myself I put myself in great danger of reaching a limit which is not safe. I suppose I'm hoping for a well-timed lifeline, which life has often supplied, luckily.
I guess luck has always been in my favour, but I work very hard to manufacture that good luck.
Tags: #dating #relationships