This is a story about overcompensation...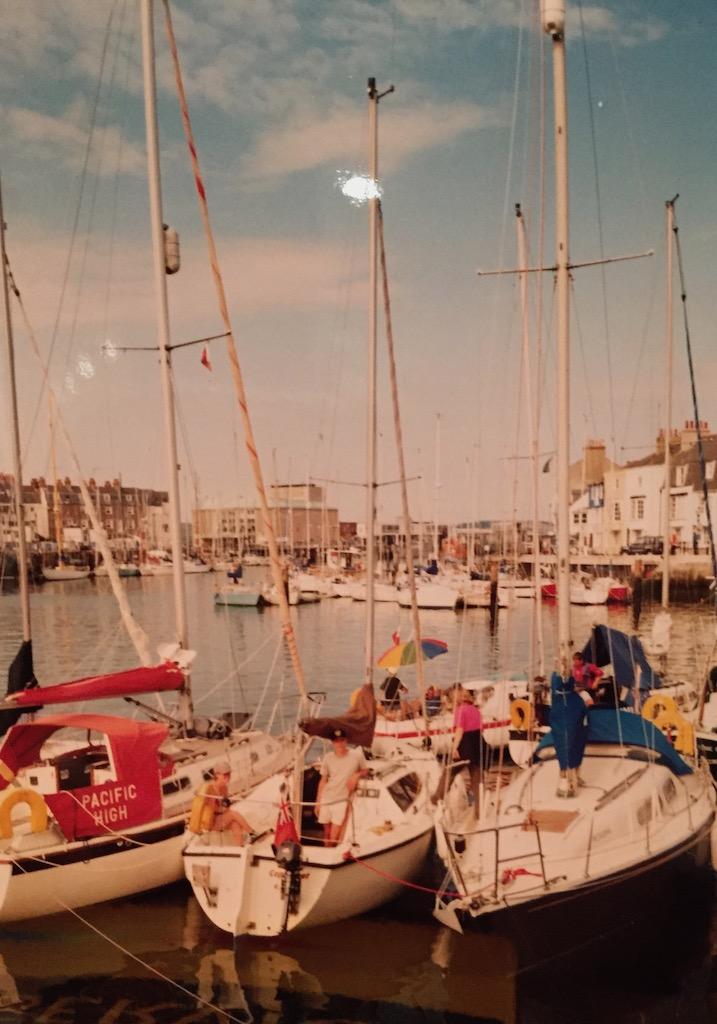 I wrote yesterday about having a sex problem. Not a sex addiction, or anything kinky, but that I have too much sex because my fragile self-esteem depends upon it. I use sex as a form of reassurance, that I've banished my unhappy adolescent and late teen years, as well as my early twenties, safely into the past. I use sex as a form of proof that those bad times are never going to come back to bite me. I can never go back to those unhappy times.
There's something I need to talk about.
There's something I need to mention.
I'm not a fool.
I'm not so stupid and gullible that I believe every boast and every lie that was told, at school and at college, about how much sex everyone was getting. I'm not swayed by the common misconception that everybody else was at it [fucking] like rabbits. I'm not convinced by the gossip and the bragging and the boasts of sexual conquests, which circulated widely in the pressure-cooker of the school and college environment.
What I know are the facts.
I only care about the facts.
I don't really give a shit how much sex, how many blowjobs and how many hand-jobs were being had by my peer group. I don't really care how many sexual acts were actually carried out. These are facts that I'll never truly know.
What I DO know, without a shadow of a doubt, is that the vast majority of people's adolescent schooldays included having boyfriends/girlfriends, and all the associated relationship learning and development that's associated with that. The vast majority had crushes, thought they'd fallen in love, sent love notes, asked each other out, declared themselves to be couples, were known to be couples, called each other boyfriend and girlfriend, and had at least kisses and cuddles... intimacy and a relationship status.
What I DO know for a fact is that the vast majority of my peers learned about jealousy, cheating, breakups, reconciliations, relationship arguments and all the other things which turned them all into well-rounded average people: One giant homogenous mass of people who've all had a more-or-less identical experience of teenage love.
What I DO know for a fact is that my parents blocked my opportunity to go to university, where I might then have had the opportunity to start playing catch up. At school, there were too many thick-skulled knuckle-draggers, but at university I would have been amongst my own kind: The academic high-achievers; the bookworms; the geeks and the ones who were bullied outcasts, because our brains were highly developed, but something about us painted a target on our backs, making our lives a living hell, when mixed in with a vast number of no-hopers, with no aspirations.
School was simply a holding pen, before prison for the guys, or pram-pushing for the girls. Those savages needed to be left behind, and university would have been my opportunity to heal some of the trauma, but my parents blocked and sabotaged my attempts to go, despite the ease with which I obtained generous offers from very highly regarded academic institutions.
I'm incredibly bitter that I was separated from my dear friends in Oxford - a hyper-intelligent bunch who have achieved great things - and I was dumped into a school in the middle of fucking nowhere, where the best career opportunity was some kind of unskilled minimum-wage seasonal employment. The place we moved to from Oxford was a backwater dead end, because my parents are selfish dead-end loser alcoholic junkies, who never gave a shit about the consequences they were inflicting on my life; the opportunities they were actively denying me.
The picture of me is of me aboard my yacht, age 21, with my girlfriend.
Yeah, that's right, I bought a yacht when I was 21 years old.
I worked for a bank in Canary Wharf, London, earning £470 a day. I was 21 years old and I was earning £2,350 a week, and I owned a yacht, and I had a girlfriend. I was earning over £10,000 a month and I had a red sports car, a yacht... and most importantly, I had a girlfriend.
Can you see how insecure I was?
Can you see how materialistic I was?
For Christmas presents I used to buy people Fortnum & Mason luxury hampers. I flew business class and stayed in 5-star hotels. I was 21 years old.
I was a massively insecure, damaged, insecure person. I overcompensated by spending vast amounts of money on status symbols and living a making vulgar demonstrations of my wealth, because I was still a bullied kid... I was still a lonely bullied kid. I was still the kid who didn't have those kisses behind the bike sheds at school. I was still the kid who didn't ever have a girlfriend at school. I never asked anyone out, got asked out, fell in love, cheated, broke up.... I never had any of that, unlike almost everybody else in the whole entire world.
I used my brain to get a good job. Then I used by brain to get a better job. Then I used my brain to get an even better job, until the point where I was earning six-figures annually and I got all the status symbols to pro-up my fragile self-esteem. I got a "penis extension" red sportscar. I got a yacht. I ate in fancy restaurants and went on luxury holidays. All of it was a massive "FUCK YOU" to those awful years when I felt so unlovable; so unwanted... so rejected.
I don't even care about the sex, but it's symbolic for me. I have sex when I'm not horny - not in the mood - because it's a test... I want to know I can always have it, because it proves that I'm sexually attractive. It proves that without the sportscar, the yacht, the luxury holidays and the other status symbols, that somebody loves me. I need proof beyond all reasonable doubt that I'm now a person who people want in their lives, as a lover, as a boyfriend... as a husband.
Becoming a homeless, bankrupt, alcoholic, drug addict with mental health problems was a bit of a problem, but do you know what happened? I had some great relationships. I was homeless and living in a 14-bed hotel dormitory when I got together with an extremely attractive Italian girl, and we had a passionate romance. I was sleeping rough in a park when a wealthy Parisian woman fell in love with me and took me back to her fancy home in Notting Hill and nursed me back to health, despite my chronic drug addiction and incredibly unstable mental health.
I present myself now as exactly what I am: a penniless, mentally ill, recovering alcoholic, recovering drug addict, who lives a very precarious existence. I'm never far away from becoming homeless again, or being consumed by drug or alcohol abuse. I have no wealth anymore. I have nothing to offer. I'm not a 'catch'.
Because I feel so insecure about being 39 years old and not owning a luxury home, full of expensive furniture, with a sportscar parked on the driveway and a speedboat moored in the marina, all I'm left with is some kind of physical proof that I'm loved: does somebody want to fuck me, even though I'm a loser. I'm not even young and hot anymore. My hair is going grey and I'm carrying a few extra pounds of weight. I feel like I'm every woman's idea of a worst nightmare date: No cash, no assets, no flash car, no house... nothing to show for my 39 years on this planet. Why would anybody fall in love with me?
Sex is the only thing that gives me any certainty at the moment. Sex is the only thing that props up my fragile self-esteem, because my life has fallen to pieces.
I don't care that I missed out on sex as a teenager. I care that I missed out on love.