This is a story about hacking...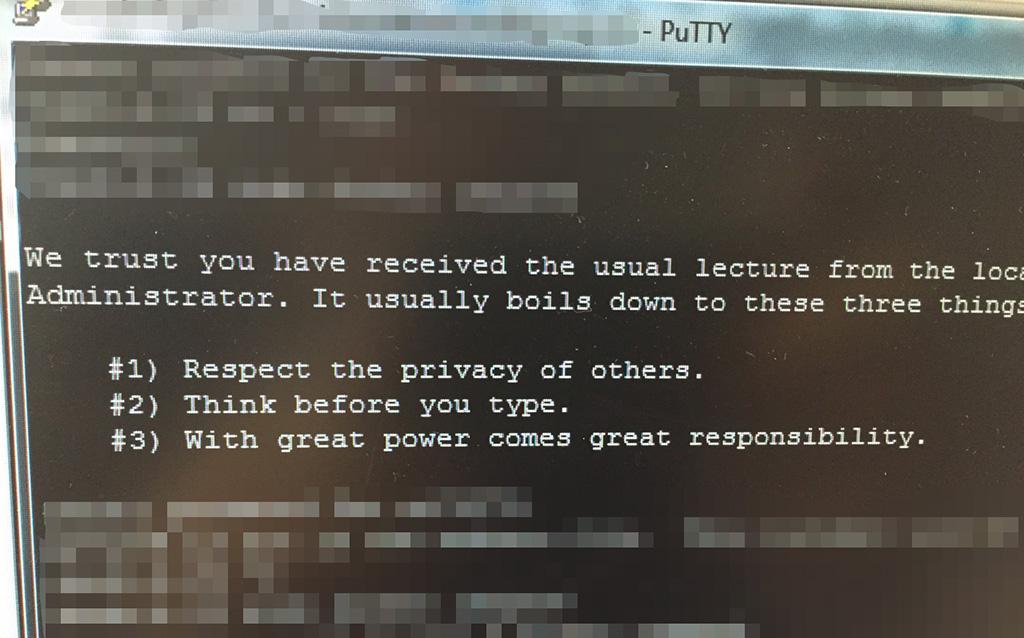 How do we reconcile the concept of privacy, and our supposed desire for it, with the moden practice of sharing images of ourselves and our loved ones and publishing intimate pieces of information about ourselves and our identities, so publicly on Instagram, Twitter and Facebook?
Some people choose to maintain several versions of themselves. They have decided how they wish to present themselves - digitally - for different audiences, and they presume that the computer systems they use have sufficient privacy safeguards so that those worlds will never collide. Incredible trust is placed in those who build those computer systems and guard that data.
Those of us who are living double lives, or perhaps even triple, quadruple, quintuple or more lives, must have a shape-shifting and highly demanding existence as they constantly context-switch between their different identities.
How do they remember the different lies they've told to different people? Which parts of their life are common to all their identities, and which parts belong only to one distinct segment? How must it affect these people - psychologically - to maintain so many alter-egos, avatars and characters that they have created, which add up to a life with extra pieces left over if they were all combined into a single identity? Which are the pieces that don't fit? Which bits would that person have to give up if they were forced to unify themselves into a singular entity?
I can speak only for myself.
At work my identity is an open secret. Any of my colleagues can quickly and easily find this website, which contains every bit of information that most people would consider worthwhile keeping private. We generally don't want our colleagues at the office knowing about the less flattering things which have happened to us in our lives. We generally seek to avoid the prejudice which is still prevalent in a society where we live with the mistaken belief that our data is held safe and secure in computer systems, and the foolish notion that secrecy is assured.
Secrecy is not assured. Quite the opposite.
My knowledge of the limits of what is possible with a computer system, in terms of keeping data safe, comes from the place which society would deem most important: the bank vaults where all our money is kept. Capitalism's biggest fear is that a hacker could penetrate the inner sanctum of the banking sector and annul all our debts. The banks quite literally have all the money in the world to keep that money 'safe' which means they have manyfold more resources than any would-be bank robbers or philanthropic debt-erasers, keeping everybody out of their vaults.
I often wonder if my stance is due to the fact that the man who has nothing, has nothing to lose.
However, the origin of my exhaustive efforts to document the most private details of my life, came from when I had a lot to lose. In fact, the fear of loss is what nearly drove me insane. I realised that the threat of the dreaded event - losing my money and damaging my reputation - was sufficient to create a great deal of paranoia, which was impossible to control because of the insatiable appetite of people around me for the gory details of my private life. I became a human interest story and the only solution I could see was to take control of the story by writing it myself.
Writing a little bit isn't going to help.
Writing your version of events isn't going to help.
Writing the story of your life isn't going to help.
I decided that the only way that I was going to regain my sanity and my dignity was by making myself into a publicly accessible resource. I have emptied the contents of my brain into the public domain, but this is an ongoing process. Unfortunately, I can't just upload everything in my head to the cloud. I have to type it. Even if I typed until the day I die, there will still be things that die trapped inside my head, but at least I tried.
The more I have gone along with this journey of emptying out my head onto the pages of a public document, the more I have seen the benefit of doing so. The more honest and open I have been, the more candid and frank, the more comfort I have felt knowing that the greatest amount of data generated which pertains to me and my life, has come from my brain via my keyboard.
Before I started to write this blog, the bulk of my private intimate personal data was held by private companies and government institutions, who knew where I spent my money, where I travelled, who I spoke to, what I went to the doctor about, what medications I took, what my credit score was, where I had lived and where I was living and an enormous amount of other things too, such as how frequently I visited websites, what kinds of things I looked at on the internet and just about every single word of communication ever exchanged between me and another human being.
This sounds like paranoia. This sounds like insanity.
All I know is that I'm glad that I live a single life with a single identity and I've made myself publicly accessible. I'm glad I've published all my so-called secrets. I'm glad I've put my unflattering side into the public domain. I'm glad that those who would like to quickly and harshly judge me, so that I could be easily dismissed and cast aside, have a repository of all the dirt they'd ever possibly want to find, if only they weren't so lazy and stupid as to not bother to think to look in the most obvious place for it.
I enjoy living my life in plain sight. I enjoy having open secrets. It gives me pleasure and a sense of security.
I'm in the process of migrating my website and all my 1.1 million words to a new home, which will hopefully be a seamless transition for my readers - I've decided to utilise my technology skills to cement my digital legacy. I hope that I can move what I've written to a place where it can be easily migrated to newer technology platforms as and when they emerge, much like old cine films were transferred to VHS tapes and then transferred to DVD discs, to preserve those memories for posterity.
It might seem horribly arrogant and conceited to think that anybody gives a damn about what I've written, and that my writing should be preserved, but there it is: The modern age, where we take photographs of our food and share them with the other 7.6 billion people on this planet via the internet.
I've found the internet to be a place of friendship and connection, and of people who do care about what I write, so it's with little embarrassment that I admit to my efforts to preserve my own legacy.
Tags: #computing #writing