This is a story about income...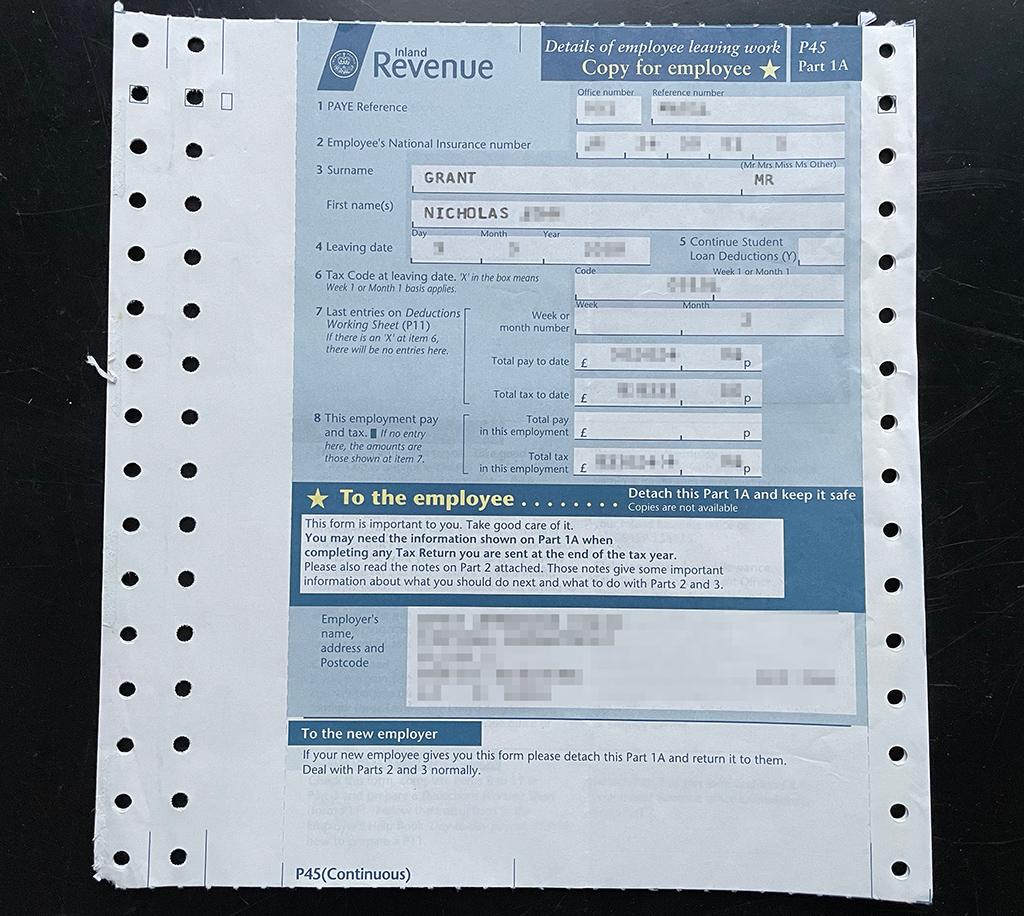 Three strikes and you're out, is standard practice, in the workplace. I believe, for regular salaried employees, they are allowed a certain number of verbal warnings, written warnings, and then they can be fired, without fear of legal repercussions. Obviously the process of getting rid of a bad employee is fraught with difficulties, if you want to avoid employment tribunals, unfair constructive dismissal lawsuits and other such comeback, but generally speaking, if somebody is frequently reprimanded for unacceptable conduct in the workplace, they will find themselves booted fired from their job, eventually.
There are acts of gross misconduct, gross negligence, sexual misconduct, workplace bullying, discrimination on the grounds of a protected characteristic, conviction for a crime, and other extreme circumstances which are grounds for immediate dismissal, but those are not the topic of this essay.
Most people are grateful to have a job. Most people are grateful for their salary. Most people need their salary to pay their mortgage, bills and to buy food, not to mention school uniforms for their spawn, petrol to put in the car to drive their progeny to school in a massive gas-guzzling 4x4, and regular delivery of cotton wool in which to wrap their precious darlings in... and other associated costs of being a fully-paid-up card-carrying member of the "I'm a mindless animal, no different from a slug or a wasp" club.
Yes, for most people, the worry about losing their job is second only to their worry about their child being harmed or killed.
That's normal. That's been the same for so long, that we have started to believe that it's natural and perhaps even a law of the universe which cannot be defied, like the speed of light.
I have some shocking news for you: we don't need jobs, mortgages, money, exams, certificates, qualifications. If, as you all have demonstrated en masse, your only intention is procreation, then your car hire-purchase of an expensive shiny new 4x4, which you lovingly wash every Sunday, looks ludicrously absurd. "But I need that car to drive the kids to school, and to get to work" you protest. No. You do not need to take your kids to school. You do not need to go to work. "But if my kids don't go to school they won't do exams and get qualifications so they can get a job". Correct... you're just repeating what I just said: you do not need to take your kids to school. "But how will they get jobs?". They don't need jobs. "I need a job. I will lose my job if I don't go to work. I need to go to work to get money, to pay my mortgage". No. None of this is necessary.
You have been indoctrinated into a weird cult, where a person gets a job as a baker, so that they can get paid a salary, and use the money to purchase a slice of one of the loaves of bread that they baked.
Are you fucking insane?
"But I don't know how to build a house! I don't know how to harvest wheat!" you wail.
Well, guess what, if you weren't so fucking busy with your mortgage-car-loan-drive-kids-to-school-for-pointless-exams-going-to-pointless-job laughable existence, you'd have plenty of time to learn how to build a house, although you already have a house so that seems pretty pointless. You'll be able to learn how to harvest wheat... less than 1% of the population is involved in agricuture: 1 person can feed 1,000, so the labour is not going to be difficult or back-breaking, escpecially with agricultural mechanisation.
But.
You cannot comprehend any other way of life than your current absurd one..
You have been indoctrinated into the weird cult, so successfully, that you can't imagine any other way of life, other than the miserable merry-go-round, which condemns your children to abysmal living standards; depression, suicide, poverty. Your refusal to open your eyes and see that we are heading in the wrong direction is condeming your children and grandchildren to a dystopian nightmare; a horrendously horrible life of suffering, pain and discomfort.
The point of my essay is this: I don't need your fucking job, OK?
I want to help people. I want to do useful stuff. I want to make a valuable contribution. I want to work hard, for the betterment of human society. I really really really really want to have the opportunity to use my skills and experience, to make the world a better place.
I'm bored and unchallenged and under-utilised and, frankly, I can't fucking stand it when I see idiotic shit happening, and I'm not allowed to go and help out; to go and fix things. All I want to do is build brilliant useful stuff and I fucking hate it, when because of organisational political bullshit, I'm not allowed to go and put my skills to use, where they would be most usefully employed.
Okay, I'm an arrogant arsehole, but I'm the arrogant arsehole who's made massive contributions to absolutely massive flagship projects for global organisations on many occasions. I'm not yelling "listen to me; do what I tell you to do, immediately"... I'm yelling "what the fuck are you doing, not using my extremely expensive and valuable talents, which I am desperate to give to whoever needs them the most". I'm yelling "I am extremely competent and capable and productive... what the fuck are you doing, wasting my valuable time, having me sitting around bored all the fucking time?".
I don't need your fucking job. I don't need your fucking money. I have a plan: if my contract is terminated, I'll just kill myself, because I am absolutely fucking sick of corporate organisational bullshit; I am absolutely fucking sick of the rat race, where the rats are 'just about managing' and everything is a colossal clusterfuck cock-up, and the fucking 'talent' are kept in the dusty trophy cabinet, untouched.
Yeah it's big-headed. WHY THE FUCK WOULDN'T IT BE? LOOK AT THE FUCKING EVIDENCE.
On the flip side, I'm sorry that I take out my frustration on people, sometimes. I'm sorry that I 'lose the plot' and go on big rants, in an environment which is supposed to be purely professional, but there's FUCK ALL professional about massive incompetence. There's FUCK ALL professional about massive FAILURE. I didn't go into a profession to be a FUCKING FAILURE, OK? I want to work on projects which are massive SUCCESSES, and the way I make that happen, is that I work REALLY FUCKING HARD on whatever is on fire.
So, I've taken out my frustration on various unfortunate parts of the organisation, which have felt the sharp end of my tongue, and that will probably end up with my contract being terminated early. FINE. FUCK YOU, YOU FUCKING MORONS. You don't need my help to fuck everything up, but you DO need my help to make things a success... so please understand that I'm REALLY REALLY SORRY that my frustrations have boiled over and I've been raging and ranting. PLEASE understand that I'm really sorry, and I'm doing everything in my power to fix that.
Also.
However, also.
Please understand, that I am BEGGING YOU for the opportunity to help make things a success. I'm not applying for a role, with a committee to decide on whether I'm the right man for the job, in the hope of having my job description changed, and some pointless fucking announcement from a waste-of-space middle manager. What I'm basically saying is: STUFF IS ON FIRE... LET ME PUT THOSE FIRES OUT. What I'm basically sayings is: YOU'VE ALMOST RUN OUT OF TIME... LET ME CATCH YOU UP.
It doesn't seem like an unreasonable request, to be begging to save your fucking project from being an utter shitshow.
And yes, I know "utter shitshow" is not tactful and diplomatic language, but maybe ALLOW ME TO STOP THE SHITSHOW and then I'll tone down my language.
On a personal level, everyone I work with is really nice and the project is really cool. But, seriously, I'M HERE TO FUCKING HELP.
I know that going mental at everyone could be [wrongly] dismissed as 'unhelpful' but somebody has to be Cassandra here. Also, I'm bringing you SOLUTIONS not PROBLEMS.
It's not personal. I'm not attacking the individuals. The problem is endemic in all large organisations. It's me who's the weirdo; the misfit. It's easier to get rid of me, and carry on with the shitshow, than to accept my help.
For my side of the bargain, I'll stop going apeshit when I'm no longer bored shitless, forced to watch an enormous about of stuff being horrendously botched, but not allowed to get involved and sort things out. When I'm busy fixing stuff, I'm happy, content, and I have no time or inclination to explode with frustration and annoyance, at the shitshow all around me, because I'm working as hard as I can to turn things around.
Just, please, for the love of god, let me do what I'm good at.
On a personal note, I've found out that people have taken things I've written very personally. It's not personal. I know everyone is working hard. I know everyone is stressed. All I can say is, that I'm very sorry; I'm full of remorse that upset was caused. But, please let me help you. I can't excuse the fact I upset you, but I can assure you that if you let me help you then my tendency towards screaming "WHAT THE FUCK IS THIS UTTER HORSE-SHIT?" is somewhat lessened... although such outbursts are never directed at any individuals.
This probably won't make for great reading, but what does it matter? The choices are simple: either I'm able to occupy myself productively, sorting out problems, or I'm booted out of the door, and my plans to commit suicide arrive a little sooner than expected. I'VE GOT NOTHING TO LOSE. I WAS GOING TO KILL MYSELF ANYWAY.