This is a story about living a double life...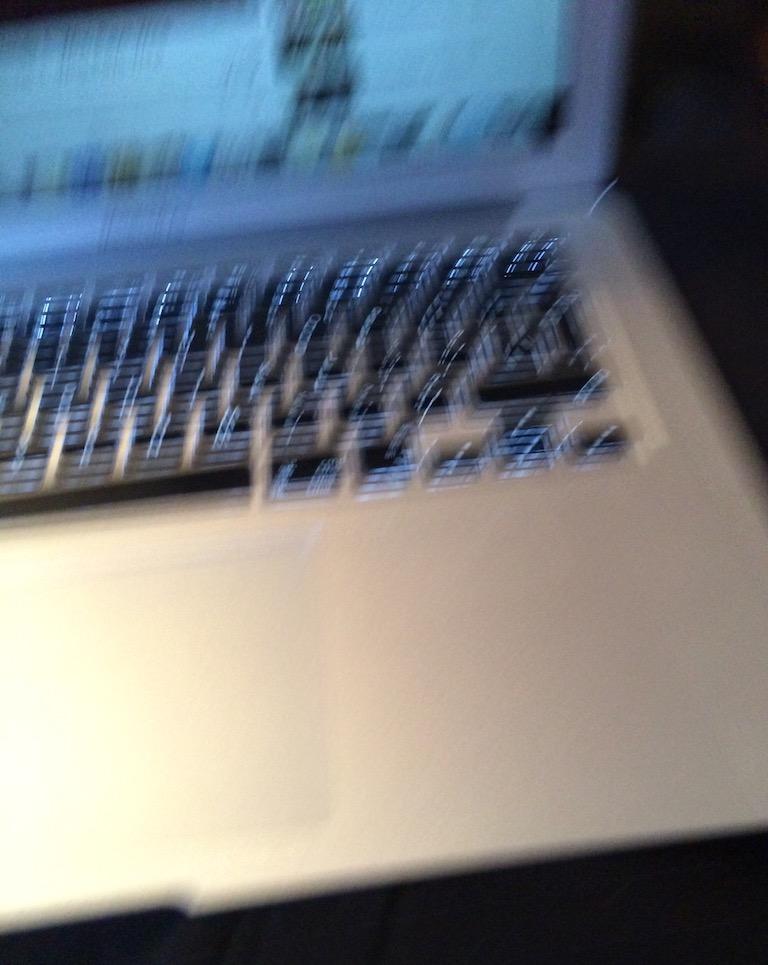 The other day a colleague told me that he'd Google'd the meaning of the semicolon tattoo behind my ear. "What does it mean?" he asked me, feigning ignorance. I told him that it's to do with programming and I had the tattoo done in Silicon Valley, which is perfectly true. Of course, I'm only able to survive because I'm economical with the truth. There isn't a section on my CV which lists all the hospitals I've been admitted to in recent years. There isn't a section on my CV which lists episodes of mental illness. If nobody asks me why should I tell anybody?
There's a wide long corridor at the office which has its walls covered with posters encouraging us to speak up about mental health issues. "It's OK to talk" the posters claim. What the posters don't say is that it's OK to talk as long as you've got the mild kind of mental illness which elicits sympathy, not terror. Being a bit blue sometimes and taking the occasional duvet day is not a big problem, but fully-blown episodes of mania, replete with paranoia and delusions is going to see you quickly ejected from the office before you have a chance to say "but you said it was OK to talk".
It's OK to talk about the more palatable side of mental illness - mild anxiety and depression - but the kind which is so debilitating that it renders a person completely unable to work, is met with a hostile response. To begin with there is some sympathy and interest. However, it doesn't take long for people to become compassion fatigued. "I'd like a day off when I don't feel like working" is what people soon start saying, as levels of resentment grow. Offices are fit in or fuck off kind of places, where behaviour is only tolerated within a very narrow band of deviation from the norm. Even an annoying laugh or a cough can be grating in the office and people can get extremely angry and upset about things which appear to be tiny and insignificant. Pay rises, promotions, job titles, special privileges, holidays and perceived differences in workload and effort, all feed into a bubbling cauldron of toxic feelings which remain festering and unvented, brewing and fortifying over the very many years through which people are chained to their desks.
I can never fully disguise the fact I'm not well and I've been through some difficult times. It was a bold move to choose to mark my skin in a visible area with a tattoo which is widely known for its meaning as a symbol of mental health problems, suicide, self harm, alcoholism and substance abuse. In the 3 years since I had that tattoo, only one colleague had ever commented, and that was to tell me that I could talk to him any time. Little over a month later he completely blanked me and refused to answer phone calls, texts, emails or other attempts to contact him - he'd told a colleague about my blog and they decided to screw me over; to rip me off and breach contract, owing me a lot of money.
Another colleague at a different organisation found my blog. One day he asked me if I wear contact lenses, to which I replied that I don't. He then asked me about wearing glasses, which was quite telling because I never wear glasses at work. He seems like a good guy - so far as I know my secret is safe with him.
At the place where I currently work, the thing I always dreaded has happened: I've been directly confronted about the meaning of my tattoo. It's something I'd always anticipated so I had my pre-prepared answer about the semicolon being an important symbol to a programmer - having been writing C, C++ and Java for 24 years - and the extra significance of having my tattoo done in the Mission/Castro area of San Francisco.
I kinda revel a little bit in my newfound bad boy image. Having had a 21+ year career as an IT professional working for large organisations, there's not a lot of room for bad behaviour before you screw up your employment prospects. One single black mark, such as a bankruptcy or a criminal record, and you'll never work for big companies ever again. If the gatekeepers had their way and they were allowed to invade my privacy to their heart's content, they'd have slammed the door in my face a long time ago. My problems are not the nice mild kind where I'd be permitted to do a bit of light-hearted whinging in the office. My problems are not the kind which are permitted in the stale, dry, plain, boring and uninteresting beige thoroughly dull world which I inhabit from Monday to Friday, 9 to 5.
It makes me nervous occasionally that my cover could be blown and somebody could see through my infallible disguise. It makes me kinda nervous that I have this huge repository of all the juicy details which Human Resources would dearly love to get their hands on so that they have the ammunition to discriminate, stigmatise, and otherwise abuse my right to live my life free from prejudice and ostracism.
The longer I manage to keep delivering successful projects, high quality work and impressing my colleagues, the safer I become from any witch-hunt if my blog is discovered, along with the very many unpalatable truths for a group of people who's sole mission in life seems to be to keep the riff-raff at bay. Anybody who doesn't walk, talk, look and smell just like them is not welcome - your face has to fit if you want to earn big bucks and have a comfortable and rewarding career. There aren't a lot of facial piercings, wild haircuts or indeed any expressions of individuality in the organisations where I work, because they work very hard to block anybody who doesn't fit the mould at the door.
My mask slips occasionally, of course. I struggle with the fixed and inflexible office hours which are homogenised for the neurotypical early birds. I struggle with the uniform and consistent plodding pace. I struggle with all the one-size-fits-all unwritten rules, which are perfectly OK for the conformists to conform to, but sometimes cause me a great deal of suffering.
I try not to be too outspoken. I try not to get passionate about anything. I give away as little possible about my personal life. I certainly don't ever relax and be myself - I'm always tense and on high alert. I try to just focus on making a good job of relatively small and non-contentious pieces of work, and busying myself with pointless tasks to occupy my time. I work very hard to act as if I'm a normal beige boring ordinary complaint non-contentious non-complaining typical office working drone. In essence, I spend most of my 8 hours a day attempting to keep my mouth shut and reining in all of my natural instincts. I spend most of my working day battling with my impulse to either walk out and never come back, or to start tearing things to pieces and doing bold and brave things. I have to bite my lip and hold my tongue. I'm not used to being like that, but it's the only way I'm able to stay off the radar and keep my job.
The last place I worked, a colleague took enough of an interest in me to Google me, find my website and read my blog. At the last place I had a wobbly period and I had to take quite a bit of time off work. I was acutely aware that I was incredibly exposed, because the reasons why I was struggling and sick were laid bare for anybody to see. Thankfully, I was given the benefit of the doubt and I was able to leave that organisation and that project with a feather in my cap - good job well done.
This time, I get the feeling that this new colleague who's taken an interest is not doing so for benign reasons. I definitely have the impression that he's threatened and is looking for some weakness to exploit, to undermine me. I definitely don't feel good about him pressing me to answer him about the meaning of my tattoo, especially when he made it very clear that he'd already Google'd the meaning.
In a lot of ways, this is like a test. I'm putting all my baggage and issues on public display to see what kind of people there are in the world. Nasty people will gleefully take the ammunition and use it against me. Nice people will see how vulnerable I am, and will use the information wisely and in a caring manner. Sure, I can get hurt and that might be a reason to protect myself more, but if people are determined enough to find a chink in your armour, they're going to go out of their way to try to hurt you, even if they have to invent bad stuff on the basis of pure conjecture and their nasty little minds.
Honesty is such a good policy to weed out bad nasty people. Honesty works so incredibly well at differentiating between friend and foe. It's possible to see in someone's eyes whether they're giddy and drunk with the possibility of misusing the truth and honesty to screw you over, or indeed whether the honesty and vulnerability is instilling a reaction of kindness and compassion - you can really see it in the eyes, whether a person is an evil fuck or they're nice.
I also enjoy being in the position where I've laid everything bare for anybody to see, such that nobody can shame, embarrass or otherwise use things against me, which most people would keep as closely guarded secrets. I've already published the gory details my deepest darkest thoughts, feelings and experiences, so none of it has any power over me - it's in the public domain. It's laughable to think that you'd be able to bully or tease me about something which I own and have told the world about, such that any nasty person would be simply stating the obvious in a patently ridiculous way, like attempting to laugh at a proud openly gay person for being gay. It's nonsensical.
More and more, I feel proud that I've done the brave thing of publishing everything which I'd previously kept secret, and making it so public. I feel proud of both my identities, even if I haven't been able to unify them yet. Of course, my identities are implicitly unified, because it's my face and it's my name. It's only sheer laziness which means the gatekeepers have not yet unearthed this treasure trove; and of course the fact that they'd never expect in a million years that anybody would be so foolish as to simply hand over all the truths which most of us keep as closely guarded secrets.
Our privacy is increasingly infringed and we are spied upon around the clock by the ubiquitous digital devices that surround us. Our government spies on ordinary law-abiding citizens and even shares that information with prospective employers, such that trade union activists can become black-balled and unemployable, despite never breaking a single law. Our love of free email, free social media, free photo sharing and other 'free' services, is also our undoing - we're easy to snoop on and you can be completely certain that your digital identity has been examined by a gatekeeper, intent on digging up some dirt on you.
Overall, I believe I've had 3 or 4 work colleagues maliciously abuse my trust by using my candid honesty against me, and I've had 1 who seems benign. Not great numbers, but I believe that overall the net result has been to get rid of toxic people and avoid exploitation, and hopefully I'm getting better quality closer friendships.
As a mechanism to stay in touch and keep friends updated, I would say that this blog has been a rip-roaring success. I can't see any other way that I'd have been able to maintain a toe-hold in normal life if I hadn't decided to 'go public'. It's unconventional and it certainly jeopardises my employability, but anybody who's read my blog looking for the bad stuff is obviously a bad person, so good riddance.
In the place where I live I've fallen out with 3 people, but I've made at least 5 friends, and there's honesty underpinning all of it. If you don't like the version of me you see on the pages of this blog, what the hell are you doing? What do you expect? I'm not a fictitious character: this is me.
There have been some regrettable moments which I've documented in my usual stream-of-consciousness way, and those periods have shown me in a very unflattering light. There's a lot written here that's not what people ordinarily share. I've made myself very exposed; vulnerable. That's the point. It's all here, warts and all.
I was supposed to be seeing my former work colleague who's been reading my blog this evening. Perhaps we will become closer friends now that we don't work together. Things have worked out OK.
Tags: #friends #career #writing #privacy #socialmedia #bipolar #depression #mentalhealth #tattoo