This is a story about mental clarity...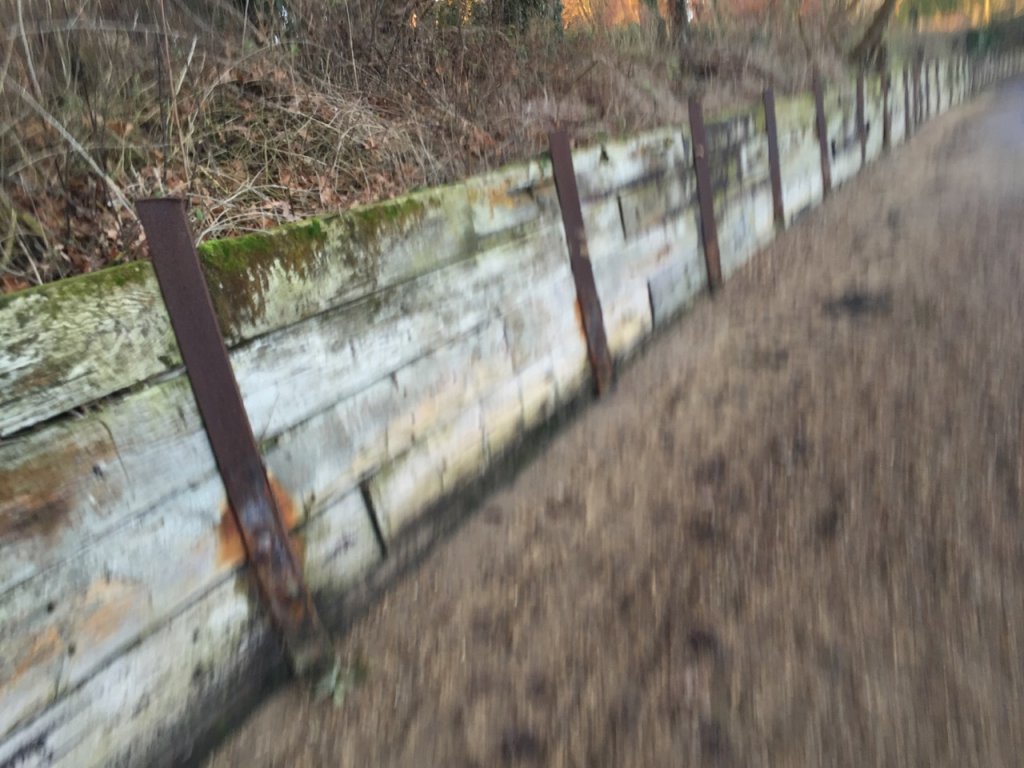 Day three without booze. I woke up feeling surprisingly fuzzy-headed, but I guess that's because I'm still using sleeping tablets in an attempt to be able to fall asleep despite overwhelming feelings of anxiousness and hopelessness. My brain is waking up, having been pickled in alcohol, and now I'm sober my thoughts are somewhat racing. I can sense that my tendency towards mania has been kept at bay by the demon drink; now that I've stopped drinking the brakes are off and my mood can fluctuate dangerously.
I feel like I've regained a lot of the sharpness of my mind, but with the clearing fog comes an overconfidence: I'm far too outspoken at work; I'm shooting my mouth off. I'm going to get myself into trouble.
It's a horrible situation to be in, having to self-medicate just to be able to cope with so-called 'ordinary' life, but the medications and the alcohol only temporarily put a lid on things, and there's a price to be paid for artificially constraining me and my mood - there's a backlash as soon as my brain gets a little freedom from the chemical straightjacket. I can't be artificially constrained forever, and the longer I am constricted and constrained then the worse it is in the end.
I'm treading an extremely fine line between what I need to do to keep my job, earn money, pay rent, bills and generally take part in civilised society like an ordinary regular person, and what I need to do to be able to fake it; to keep a lid on my problems. I have to pretend like everything is A-OK in my life and I'm having no problem at all dealing with depression, anxiety, crushing levels of debt and incredible insecurity about my housing, income and other things which are essential for everyday life. I have to intoxicate myself just the right amount to be able to appear functional.
I want to do all the right things, but there's only so much change I can manage all at once, and each change requires a lot of unpleasantness in the short term before I feel the benefits. Every change carries a certain amount of risk. I run the risk of swinging into mania and becoming a pain in the ass in the office. I run the risk of reaching the limit of the stress I can endure, and having a breakdown. I run the risk of becoming exhausted and depressed, and being unable to work. I run the risk of giving up on the daily unpleasantness; abandoning everything and running away because it's just so damn bloody awful. Obviously, I run a huge risk of simply deciding to kill myself.
Just because it's healthier to be sober and I'm gaining mental clarity, doesn't mean it's better. Seeing the world exactly the way it is isn't a comfortable thing. The world is full of awfulness and it's better if we're somewhat blinkered, otherwise we'd all just curl up in a ball and await our inevitable painful demise. In a godless universe with no afterlife, where science and rational thought has removed all the wonder and magic from everyday existence, what is life except suffering and death?
It's clear that I somewhat prefer being half-cut; semi-intoxicated. It's obvious that I like a little something to "take the edge off". Perhaps what I'm writing here is a love-letter to my alcohol addiction, given my self-imposed temporary sobriety. Perhaps I'm trying to justify my drunkenness.
Anyway, whatever, I'm off to the pub [where I'm going to drink a non-alcoholic beverage, probably].