This is a story about the easy way and the hard way...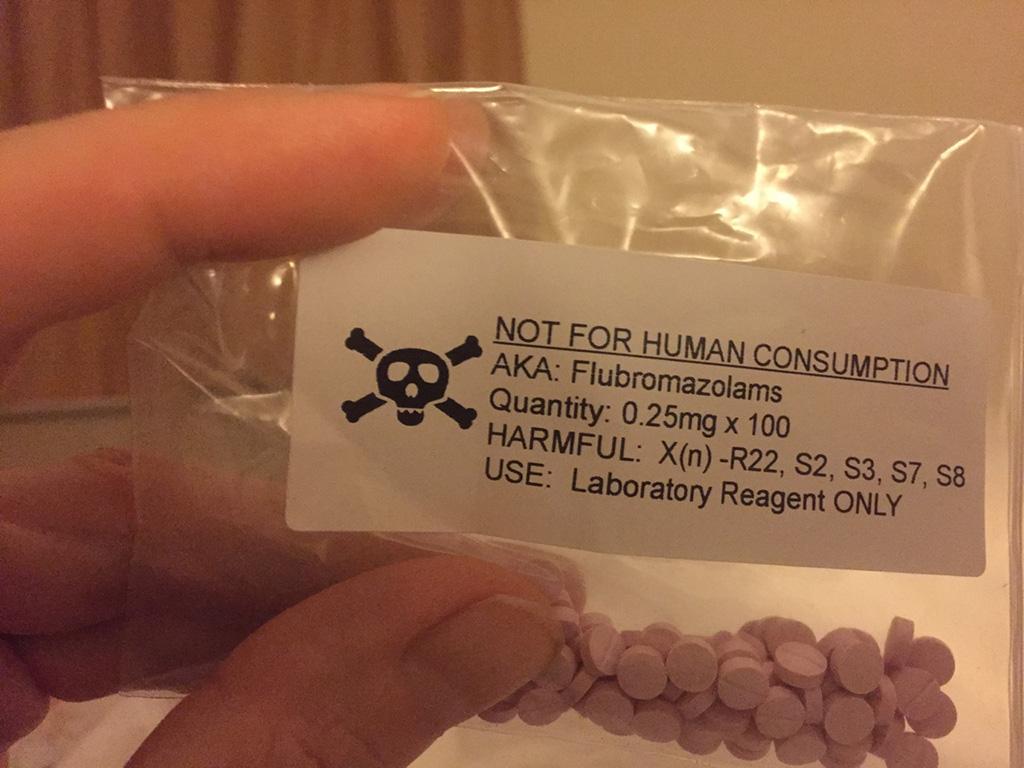 If you wanted to try to oversimplify my life, you might say I have unreasonable expectations, I'm impatient, I'm arrogant, I have a misplaced and unjustified superiority complex, I'm lazy and I expect to get everything I want all at once with a snap of my fingers. I hope you'll find that the facts rather disprove most of that.
An alternative oversimplification might be to say "it's the drugs". Some drugs sure damn don't help, but alcohol, drugs, medications and other substances have been a major part of human civilisations for thousands of years. Can you imagine how many people would struggle without their morning coffee? Can you imagine the bulk of awkward social gatherings without alcohol as a social lubricant?
If we were to look at the last few times my life went from "rapidly improving; mostly complete" to "smouldering ruins; lucky to be alive", then you'll see the pattern is different every time, although it has most of the same key elements. If you can tell me categorically which the one and only trigger is for a complete reversal of fortune, then you're either a genius or you're just guessing and you guessed wrong because there pretty much is no pattern.
Let's start in 2011:
I was doing a tech startup. Just as a bit of background: I was the sole founder, but I talked a friend from JPMorgan into becoming 'co-founder' because I was feeling overwhelmed and this guy always talked about wanting to be his own boss and create a dot com etc.
My startup was cashflow positive... kinda. I was wealthy enough to bootstrap, but I basically had a local company want me to build them an iPhone app, and I thought it would be a much better idea to build a white label product that I'd license to them, and new content could be downloaded, bypassing Apple App Store approval. Aviva was my first customer.
My 'co-founder' was fucking useless at coding and tech in general, but he often contributed the best ideas. In 2011 that idea was to exhibit our product at London Olympia at the Learning Technologies conference. We were one of only 3 companies who had a proper working mobile e-learning solution, so we saw a hell of a lot of decision makers with budget in just 2 days.
My startup was shortlisted for TechStars, Boulder, CO... but I had 12 hours notice so I had to book flights and get to Heathrow, to catch a flight to Denver so I could make the meeting. Got to meet Dave Cohen though (co-founder of TechStars) and of course Nicole Glaros who was heavily pregnant but showing no signs of giving up startup life.
I'd also applied to TechStars in Cambridge, UK (known as Springboard) and Nicole was kind enough to phone me and say "between you and me, you've got Cambridge in the bag" as opposed to "you didn't make the final 10".
I ditched my 'co-founder' which was one of the most ruthlessly awful things I've ever done in my life, but he was more employee kinda material, having only ever worked for one company since uni.
I then rang Jon Bradford, who ran TechStars in the UK and said "I'm coming on my own. Hope that's OK" to which he replied "if you don't have a co-founder, you're not welcome - no exceptions". I tried to get a mate who was CEO of a subsidiary of Hawkeye to ditch that and be my co-founder, but Jon talked him out of it ("do you really want to leave an established brand where you have a team of people and plenty of profit to work for a company one guy created on his own less than a year ago?"). So I persuaded my friend with the pregnant girlfriend and the massive mortgage to leave his £300/day contract and become my new co-founder.
I lied to my girlfriend about having to go to Cambridge for 3 months - I said "it's just for a little while". My co-founder asked "is it expenses paid" and I lied again and told him it was (technically it was as I think we got £10,000 per founder or something like that, but we had to give away 6% of our equity).
Cambridge was one of the happiest times of my life
I also made my co-founder cry in front of a Google executive, and was regularly a complete arsehole and the only reason he didn't hit me was because he'd been bullied himself and he was worried he'd unleash hell. I did deserve a kick in the teeth though.
Running a profitable business with quite a lot of customers, while having to meet 120 potential mentors in 2 weeks. It's fine if your 'startup' is a website, a logo and an elevator pitch. It's not fine when you keep having to rush back to your desk every coffee break to deal with urgent issues.
I got so burnt out by week 10 or 11, I was having suicidal thoughts, but at the same time I was still somehow loving it.
I abused A LOT of alcohol, which was fine cos I'd had a lot of practice at JPMorgan. My co-founder however, nearly cycled into the River Cam, several shop doorways and several hedges... and that was just one night drinking free Pimms at a Cambridge Angels night that we weren't invited to, but we just picked up name badges and walked in. "Sorry what was your name?" the girl behind the desk asked. I read it off the badge with enough confidence that somehow the ruse was not challenged.
By week 12 I was burnt out. I was swallowing mouthfuls of legal stimulant 'granules' even when pissed out of my mind, somewhat hoping I wouldn't wake up. I skipped the office a few days.
My girlfriend was doing my head in. She was pretty evil and aggressive anyway, but she absolutely hated the version of me that was successful and confident. One of her most abusive outbursts was when I wanted to spend 30 minutes choosing a tie to wear on demo day, where I was going to be on stage in front of billions of dollars worth of investors, and all the technology journalists you could shake a stick at. "I hate Jon Bradford and I think the feeling's mutual" she said when she met everyone for the first time, sullen and sulky.
I could have cheated on my girlfriend. I could have left her for a girl who wanted me to reach my full potential, but no, I stayed faithful, which created additional stress and pressure because she had non-negotiable demands, like not moving to London, Bristol, Cambridge or basically anywhere near my co-founder, investors or customers. She was a teacher - she can get a job anywhere.
On the funnest and most memorable night of the program, I felt duty-bound to do something for my girlfriend's birthday. We went punting, stayed in Cambridge's best hotel and ate at in Cambridge's best restaurant. I wish I went to karaoke, because all she ever did was complain and throw hissy fits about things that were not 100% perfect.
On the last night, I had to choose. A girl who I was secretly in love with let it be known that she was into me. But I remained faithful to my abusive misery-guts who just wanted to see my dreams destroyed.
No compromise could be reached with regards to moving to even commuting range of my co-founder or London. By "no compromise" I mean it was like every other time I ever tried to talk to her - she told me what was going to happen, and my wants and needs meant fuck all. "Compromising" to her meant doing exactly what she wanted.
I went to her brother's wedding. I'd been to 3 other weddings that summer, and she'd gotten drunk and smashed 3 different digital cameras of mine. I told her she was banned from even touching this one. She smashed it. Back at the hotel room, I was sulking. She started saying "you're a freak. You're a weirdo. You're a nerd. You're a geek. Nobody likes you. Everyone thinks you're weird" standing in the doorway with the door halfway open, knowing her mum & dad next door would hear if I rose to the bait and started abusing her back in a rage. The next thing I remember was that she screamed. I don't remember what happened in between, except that she was on the floor pinned down. The scream woke me out of the trance-like red mist and I got off her. She ran off. I waited a couple of hours and then I decided to drive my car into a concrete pillar at the maximum speed of my car, which was about 130mph, with no seat belt and the airbag turned off.
When I got home I tried to overdose - I every time I'd taken aim at one of those motorway bridge pillars, I realised there were protective barriers to stop head on collisions like that.
A couple of days later, I went to pick her up. She was wearing a singlet, showing off the bruising on her arms to maximum effect. Her parents, out of her earshot, said to me: "we know she's hit previous boyfriends and we saw what she did to you. You don't need to look so guilty and remorseful. She's an aggressive person and you're a sensitive person. You shouldn't have hit her, but we forgive you".
Out of guilt. For whatever reason. I stayed with her. I couldn't see any way to make my startup work without moving, even though a single investor had offered to write a cheque for £250k right there on the spot - we'd sort the term sheet matter of minutes and walk away with the money the same day... easy. I said I needed time to think.
I started abusing a really dangerous drug, which I said I would never touch in a million years. I basically wanted to die.
I had to give my pitch to another load of investors and influential tech people in London. It was quite an important event. I was so addicted to the drug, and I could see no way round the location problem without leaving my girlfriend, I turned back halfway to the train station. I was going to give up right then and there.
After the pitch, people who'd seen me at Demo Day in Cambridge said I was even better the second time. I was a different person though. I knew I couldn't do my startup and stay with my girlfriend. I had to choose between my abuser who had zero gratitude for the luxury life I'd given her, my unwavering faithfulness and generous love - OR - my lifelong dream of running my own software company.
I turned my phone off. I stopped replying to emails.
I took more and more drugs.
I took so many drugs I started to get pseudo-Parkinsonism: uncontrollable motor tics. I took so many drugs I started seeing things, hearing things, imagining that I was surrounded by the police or the army, just waiting for the perfect moment to smash in all the doors and windows and get me.
A month after that London demo day, I started carrying an envelope around with me that said "OPEN ME". It contained £20 and said "please put me in a taxi to A&E. I have a drug problem and I've probably had a heart attack or a seizure". Inside the first letter was a second letter which was addressed "TO A&E TEAM" which had all the details of what drug I'd been taking, how much and how regularly.
I went to an addiction clinic. There were 2 girls in the waiting room, one was 31 like me, and she had 3 kids who'd been taken off her and put into foster care because she'd been in prison. The other girl was about to turn 21 but she couldn't drink to celebrate because she had barely completed her detox and rehab. She'd been a prostitute since the age of 16 and raped by a family member, repeatedly, when she was younger. This is just what I could glean from the conversation between the two women - I sat there in my expensive clothes, a homeowner, thousands of pounds in the bank, a car, a speedboat... what the fuck right did I have to use this service, when they could be helping really disadvantaged needy people.
My girlfriend ordered my dad to take me away from my house against my will. I refused to leave my home. I overheard my girlfriend speaking to my GP and saying "is there no way you can just section him?". My dad just patiently waited for days, on the order of my girlfriend. I told him I wanted to stay in MY home where I had MY doctor and MY friends.
I locked myself into my summer house and said I wouldn't leave until they left me alone.
They didn't leave me alone.
I took my circular saw and cut a hole in the back wall, and climbed over my neighbour's fence with my pre-packed 'grab' bag.
The police were despatched "for my safety" because my girlfriend dialled 999 and said "there's a madman on the loose" as opposed to "I'm trying to forcibly eject the homeowner from his house that I'd quite like all for myself"
After a couple of days in a hotel I went back to see if my dad had fucked off. Instead, the "crisis team" had been called to try and section me. They would not section me. I was not mentally unwell enough to need to be on a psych ward.
Eventually, I capitulated - I was exhausted - and said I'd go stay with my parents for a couple of weeks.
Now, the start of 2012:
Living with my parents, while my girlfriend gaslighted me ("It's best for your health") when in fact she just wanted my house me kept far away. She kept saying to me "it's all in your head" when I said "you're doing nothing in my best interests". At first it was just intuition and I was going to go straight back, but I was told that the police would be waiting for me at Bournemouth Station "for my safety".
Then, let's just say that I accidentally forgot to disable the keylogger on MY Macbook, which I accidentally forgot when I went to my parents. I certainly didn't know that was the laptop she preferred to use most often. It was a complete surprise to me to see that my Macbook was being used.... I wonder what for?
No sooner had I got into my dad's car, she was on my Macbook setting up dating profiles and signing up to 'no strings sex' websites. What a cunt. This was not "all in my head". I accidentally had hard irrefutable evidence.
I faked a 'calm weekend visit' with the excuse of picking up a few things I'd forgotten to bring.
I managed to totally keep my cool. My girlfriend was really unpleasant, but I just ignored it... she wanted me to get angry and upset so she could add to her 'evidence' of my insanity and have the police remove me on a section 136 of the mental health act.
"What's this user account on this dating website?" I asked, pretending to be looking at the browsing history, which of course she'd deleted. "I don't know what you mean. Where did you see that?" she stumbled. "Oh, well, I was wondering where my browsing history went so I restored it from a backup, and then I saw this dating profile... it looks a lot like you actually. Same age. Same town. I thought you only had the one sister, and she's no twin"
Suddenly, the abusive horrible girl who'd battered my face and told me I deserved it and she'd never apologise, was apologetic and nice for the first time in her life. She gave me a whole load of "I was only looking" and "I'd never act on it" bullshit - which I knew were lies - but when she said it'd never happen again and she'd try to be a better girlfriend, and thanked me for helping her to see that she'd treated me really badly... it was hard to not want to believe her, because I loved her, annoyingly.
I moved back home
I got a job working for a small(ish) local company. They had a board of directors but no IT director. They wanted to give me the job title "Head of IT". I said "but I'm the most senior and experienced IT person you've got, with 100% responsibility for all of IT... I'd say that makes me IT Director". The CEO said "nope, the Sales Director is going to be the IT Director too". When I asked what qualified him to be IT Director, the CEO told me "he's quite into tech". What this meant in practice was that the imbecile had a pair of bluetooth wireless headphones.
Given that I'd spent 5 months not working, I accepted the job and the job title, on the proviso that I'd get the proper salary and board position after I'd been with them for a year.
My girlfriend who'd been a lot nicer since I caught her cheating, said "you're never going to propose, are you?". I had a platinum engagement ring with 3 amazing quality diamonds (cut, clarity and color all pretty damn flawless) which had been gathering dust for quite a while, because I was fairly convinced that I had become embroiled with a terrible terrible person. Perhaps temporarily insane because I was happy to be home and working again, and being treated nicely by this girl for perhaps the first time ever, I popped the question.
Immediately, she said "I bet we'll never get married though". I had just received my first paycheque. I said "why don't I book some flights to Hawaii, and then if we wanted to we could get married in tropical paradise, and if we don't want to, we'll just have an amazing holiday". She asked "but what if I don't want to get married in Hawaii?". I replied "then we'll just have an amazing holiday, like I said". She continued round the same circular line of question and answer while I tapped away on my keyboard. "You've just booked the flights haven't you?" she asked. "Yup, I replied" I thought it would be great to have Christmas and New Year in Hawaii, which meant that I just blew £3,000 but I didn't care. Life seemed pretty rosy at that point in time.
Back at my new job it turned out that their systems had managed to lose £10m of customers money, the customers credit card data and personal details were not at all secured, the CEO's ideas about the important IT projects were copy-pasted from a due diligence report that was clearly written by a person with learning difficulties who simply Googled "Important IT systems" and then asked the staff which ones they didn't have. Apparently we needed a data warehouse as our number one priority, according to the CEO. "We'lll be shut down in 6 to 12 months by the regulators if we don't fix the stuff that's in breach data protection and PCI compliance" (protection of credit/debit card details).
We got audited by forensic accountants. It turned out that all the software had been built by putting keyboards on the floor of rat cages, and letting the rats step randomly on the keys, which produced surprisingly better quality code than some of the programmers in my team. The most junior guy in the team who was given the crappest work turned out to be a star talent.
I worked my arse off on an IT roadmap, which the CEO didn't even read, but it got leaked to our parent company.

An epilogue to this story:

A year later by chance I was at a really big conference - Twiliocon - in London and one of the main speakers was the CEO of that parent company. He had used my IT roadmap as the blueprint for the entire IT transformation of his company, and he even put slides up which were verbatim quotes from my document. It was actually quite nice to see my vision implemented, but not to have actually had to do any of the work myself. He said all of my objectives had been achieved: 100% reduction in desktop support costs, office rent, lighting, heating and other facilities costs, total cost of ownership was 30% of what it had been previously when they had an army of PABX engineers, hardware specialists, networking specialists, sysadmins, DBAs and other folks to keep the lights on, plus their uptime had gone from about 80% to 97%.

Also, he said they'd increased their office hours but the staff were happier than ever, because they preferred working from home and there were always people who wanted to do early or late shifts to fit around their busy family lives, which they could do more easily when they didn't have to commute.

My favourite quote he used was: "an agent has their Chromebook and headset delivered and is online taking calls within 15 minutes, and if the hardware fails, we just send them another one because the hardware's so cheap and no data needs to be transferred from the old one to the new one". That's my quote. I should be a fucking speechwriter.

Anyway, my CEO kept banging on about data warehouses, new PABX and VOIP handsets, new datacentre, leased lines, acquiring new companies and integrating the systems, office move, and a million and one other things which I told him were expensive CapEx and generated zero extra profit: the best way to burn all your budget. I told him that the way to increase profits was to reduce overheads first and then make your systems easy to migrate other companies existing customers onto second and then we could grow through acquisition.
To fob that wanker off, I got my friend to quote him for some phone systems and datacentre rack, plus leased lines and everything else. I can't remember the exact figure, but it was somewhere between £250k and £500k of capex, excluding the cost of migration engineers and the ongoing support costs.
I showed the CEO the financial models which clearly showed that cloud had slightly higher total cost of ownership, if you divided the up-front cost by the lifetime of the product, but the cost of the specialists to maintain and support it all, plus the obstacle to scaling the business meant that it was a no-brainer: cloud wins hands down. Nope. That fucktard wanted his own PABX and servers, and he thought it was a priority.
So, I ignored him and concentrated on the projects which would keep the business from being shut down by the authorities. I started my dev team learning how to build for the cloud using the tech I wanted to use. They loved it and productivity soared.
I was getting so much abuse from the CEO that I hired the data warehouse guy who could make the prettiest graphs. That was my best career move. The board sat for hours looking at graphs of data which I told my new hire to just completely fake, because the real data was too hard to extract from the shitty systems.
I delivered a couple of critical projects, with the main one to protect all of our payments data and systems.
I then said that if we didn't rebuild the system, and separate the company's account from the account where we kept customer's money, we'd never have a ledger for a customer, and we'd always be at risk of continuing to lose customer money. I said I'd done my analysis and it would be quicker and cheaper to design and build a brand new system.
Nope, no way, the CEO said. "The other stuff is just as important, if not more important" he said.
I was burnt out from the battles. I was sick of the board, with zero IT experience amongst them, telling me that my advice was wrong.
I bunked off work. I took loads of drugs. I was sick of that company.
I went back after a couple of weeks. Everything was on fire. "We've been given 6 months to get our house in order or else the regulator's will shut us down, What do we do?" the CEO asked. "I told you. It's all in the roadmap". He replied "you've got to do both. Rebuild what you have to, but I want my own PABX and datacentre server". "It can't be done and I'll quit" I replied. "Fit in or fuck off" he said back to me.
I went off work for another week. Took loads more drugs.
The Sales Director wanted to have a private meeting with me. Turns out I wasn't the only one who could see that the CEO was a talentless fuckwit. He promised that I could build the cloud callcentre that had been my vision all along. "No distractions? Number one project?" I asked. "It's got to be done or else we're finished. Our available budget ]ust won't cover what the CEO wants to do.
I went off sick again for a while. Let them sweat.
They were glad to have me back. "Are you excited about this dream project that you designed" the CEO asked me. "No" I replied, "`You're not going to let up on the waste-of-money projects are you?". He shook his head "I want my own PABX and new datacentre hardware. "Cloud?"I asked tongue-in-cheek. "Out of the question".
I didn't go back
I had August off and I saw the Olympics in the stadium
End of 2012
I went back to JPMorgan. It was pretty easy - people remembered me and my reputation had lasted for many years.
I ignored my boss(es) mostly but I knew that everybody was crapping their pants about a particular even in the financial calendar had only just finished being processed before a cut-off time. I think there were mintes to spare after the thing had been running for hours. It could have been front-page of the Financial Times if the deadline had been missed.
It was nice to reconnect with old colleagues. People were really friendly and we picked up where we left off. There were a couple of new faces in a team I was pretty dependent on and one or two of them seemed to be offended by the way I'd just wanter into their team and see who I knew and how busy they were... usually to ask a favour.
There'd been a team of 10 Oracle engineers - the best - flown out from the US to find out how to make the system fast enough so that the next time that particular event came round iin the calendar, it wouldn't be such a nail-biter. I think one of the people who was being a right pain about doing the things I asked him to do, had perhaps borne the brunt of 10 oracle engineers telling him what to do, and nothing made any difference.
I gathered loads of performance comparison data. I read everything I could, and ran my timed experiment. I looked for any optimisation I could. I think I squeezed another 15% performance out of the system.
I was a bit bored. A lot of time was spent waiting for another team to execute my instructions. Not much gone tone very fast.
I was abusing drugs at weekends and mosty geting away with it. I started to bunk off a lot of Mondays. Nobody much cared.
I tracked down a much more helpful guy in another office. We had some good chats about different things we could try
I looked at what the software was doing, and it was clear that the system was only ever doing one thing at a time. One of the most senior guys who built the software - bought from another company - ended up speaking to me. He didn't believe me, but I'd produced some pretty compelling graphs and begged him to check the code again, which he begrudgingly agreed to do.
I was right - I found a bug, or at least I knew what the bug was, without even being able to see the code. I was convinced this would be the big breakthrough
It was not the big breakthrough.
Me and the Oracle guy got together again, and we went through every single one  in case of clues. Then, he found the problem - the system was waiting for a reply to every single requests. Big, important IT systems hare Disaster Recovery sites that are far enough apart that the likelihood of BOTH being destroyed is virtually impossible. even with a nuke. The trouble is that the speed of light is a constant in a fibre optic cable, and the roundtrip from A to B to A can be - in computer terms - quite slow.
As a bank, you never want to lose a single transaction, The original engineers thought it'd be best to have the remote site confirm the transaction. This doesn't really fix anything much if the trading contract has been confirmed with the counterparty, and then your bank gets nuked but the disaster recovery site says the the trade was never confirmed, because the two systems got cut off right at the critical moment. You should send the backup messages as quickly as possible with minimal or ideally no back-and-forth protocol. God knows how many messages could be in-flight at the moment the bomb went off, but you'll have a lot less missing data if you fire it away from your bank at the speed of light, as soon as you possibly can.
Anyway, it was taking around 1 to 3 seconds for every message sent to be confirmed as having been successfully stored at the Disaster Recovery site. When you process about $2 or $3 billion in FX trades, and $30 trillion in derivatives trades EVERY DAY, that's a lot of transaction volume. On certain days in the investment banking calendar like IMM day and CDS settlement day, which happen quarterly, the volumes are INSANE and it's a real struggle to get everything done by the deadlines. When banking systems go wrong and either have an outage, or miss their deadlines, the repercussions can cause knock-on problems that are on the front page of the Financial Times the next day, and have queues outside Northern Rock when the general public finally realise how insanely dependent we are on many many trillions of dollars (or equiv. in Pounds/Euros/Yen/whatever) digital 'money' being moved around electronically, every single day.
Next IMM day, everything was all processed in less than 20 minutes. "That can't be right" the boss said. "How did we go from a process that used to take all day, and was so close to missing its cutoff deadline, to now having completed everything so quickly?". We checked the data - it was present and correct.
I was a bit bored to be honest. The next project wasn't going to start for months, if not years, and the 'capacity headroom' was now so insanely high, that there was no point even forecasting when we'd next get close to the danger zone - it was at least 5 or even 10 years away.
I started dabbling with drugs again
Then my drug use got so bad I had to take Mondays off sick, and then Mondays and Tuesdays
By the time of my stag do, I was a mess. I nearly didn't make my own stag do and I was messed up, being handed a loaded shotgun. The remarkable thing is how unobservant people are. Nobody at work or any of my friends knew I had a drug problem, except that bridezilla had started telling people because SHE wanted sympathy. She bitterly complained to me one day that she'd been telling the girlfriend of one of my colleagues that I had a drug problem and she indignantly said "and she said: POOR NICK. What kind of friend is she? No sympathy". A tiny part of my brain said "what the fuck is this bitch doing broadcasting your most intimate personal problems, trying to get sympathy for herself... why the hell am I marrying this arsehole?" but I had become a different person - I didn't have the will or the strength to stick up for myself any more. The weaker I got, the worse she treated me.
I'd always said I wanted to get married in board shorts, so of course we "compromised" with me wearing what she wanted.
When we arrived at the luxury villa place which was where we were going to spend Christmas Day and our first day as husband & wife, the idiot owner had double booked, even though our booking was waaaay in advance of the other booking. My fiance went apeshit at the guests and I had to physically drag her back to the car, lock her in, and go apologise to the poor family for her behaviour. Then I went back to the car and phoned the owner, who was not very apologetic and said I should ring the website I booked through and get them to arrange something on the North Shore. I explained that we specifically booked this place because we were getting married on the South Shore, because everybody gets married on the North Shore, and besides everything was fully booked because it was Christmas [FUCKING] EVE and we just got off a 22 hour flight and we were getting married in a little over 2 days... and then bridezilla starts yelling "IT'S NOT GOOD ENOUGH. YOU OWN TWO VILLAS AND YOU CAN'T EVEN NOT MANAGE TO DOUBLE BOOK. YOU'RE FUCKING UP MY WEDDI..." as I quickly exit the car and run down the road covering the mouthpiece until the torrent of abuse from my blushing bride to be is hopefully out of earshot. "Look, we really planned this extremely special day for a very long time. We've been looking forward to spending Christmas Day seeing the volcano, and we're really close to the special place we specifically want to get married. I'm really sure you can understand that this is such a special time for us that you'd want to help us out in any way you could, wouldn't you? I'm sorry that this mistake has happened, but we're kinda counting on you to help rescue our Christmas and wedding day... you must know people in the town who could help... we're strangers here". This fucktarded woman said "I'm a bit busy with Christmas with my family, but I'll make a couple of calls if I get time and then hung up on me".
I told bridezilla that everything was going to be fine, and we should just go for a nice dinner
It was getting super late, and a really put-out inconvenienced sounding version of the woman I spoke to earlier - who hadn't once yet apologised - gave me a number to phone. It was the owner of a house who'd gone away on holiday somewhere else. She was nice. We could sleep there for one night. She gave me the address and instructions on where the keys were hidden and what the alarm code was.
I told bridezilla that everything was sorted
We finished our meal and went to the house, which was absolutely gorgeous, and made ourselves at home. The fridge had been stocked with cold beer and there was a load of fresh fruit and stuff all ready for breakfast. I had no idea how this had been arranged, but there are some good people in the world. Most importantly, bridezilla's fury was pacified; she even managed a smile as we enjoyed a beer together on the enormous couch.
The house had a big verandah which encircled it, and I crept out there early in the morning to find out where we were spending Christmas Day. I rang obnoxious villa owner woman because I knew she was on the East Coast of the USA and I wouldn't be waking her up. I was given another address nearby(ish). "I hope you know that it's costing me a lot of money to put you up in this place for the rest of your stay. I'm doing you a big favour. Keep it tidy. I've got to pay to have it cleaned up after you've gone" she said. God knows how I resisted the urge to say "and Merry Christmas to you too" or "thanks for your best wishes for our wedding day the day after tomorrow". I just say "OK" and hung up.
Bridezilla was pissed that we had to pack and move, but I said the sooner we did it, the sooner we could start our holiday.
The place where we were going to spend our last unmarried couple of days, and consumate our marriage, was nowhere near as nice as the place we'd been in before, but it had a hot tub and the bedroom looked out into the rainforest. No drapes, but that didn't matter. No food in the fridge but that didn't matter. At least we weren't going to be sleeping in the car. In fact, it was still a super charming nice place - a cosy little cottage. We found a store that was open and bought a load of food and drinks, assuming that we wouldn't be able to have a nice Christmas Day meal anywhere.
We had an amazing Christmas Day seeing the volcano and the lava fields. I can't remember what we ate for our Christmas Day meal. I was just relieved that things were starting to go OK.
Boxing Day I'm not sure how I found out, but there was a problem with the camper van we were going to use to get around Oahu on the second half of our trip - Bridezilla's idea. Major mechanical problems. No way it could be fixed in time for when we needed it. No alternative vehicle available - there's only 2 camper van rental companies on the whole of Oahu anyway. I told Bridezilla, thinking "hey, no big deal, we'll just book a nice 5-star hotel and that'll be way more relaxing, swimming in the pool and having waiters bringing us ice cold cocktails... but no, she went apeshit. Even more apeshit than when the accommodation was double booked. "The wedding's ruined" she sobbed. "Everything's ruined" she wailed. I tried a bit of "hey we're in tropical paradise and the camper van was just one part of the holiday later on in the trip. We'll find a nice hotel. We'll rent a nice car. We can still explore the island" type soothing and trying to put things in perspective for her, but she was inconsolable. I rang the camper van guy back: "look, I know it's Christmas and this is an island and getting parts shipped is hard, and mechanics are taking holidays, but is there any way we can get this gearbox changed or repaired. We're here to get married and my fiance is devastated. I'll pay for the repairs. I'll pay Christmas bonuses. Just please, can you think of a solution, because my fiance is so upset and I'm worried that this is really going to ruin her special day". The guy said "I'm really sorry, but there's no chance. That van's not gonna run". I pleaded "please, just make a couple of calls. Say there's extra money in it for the inconvenience. See if there's somebody who can work their magic, even if it's a million-to-one shot". The guy said "alright buddy. I'll make a couple of calls, but I'm telling you it's a waste of time". Trying to sound as grateful as I can I said "alright, I'm so appreciative of you doing that. Thank you".
Bridezilla does not understand why I'm not shouting and screaming at people. "These arseholes are ruining my wedding, my holiday, my Christmas. I'm so frustrated that you're always so nice all the time. Gimmie the phone. I'm gonna tell him what I'm going to put all over the internet about his shitty company". I reply "they're just a skint couple who have a couple of knackered old vans that they use to supplement their shitty wages. They're trying their best. You're not having the phone"
After a bit of sulking, bridezilla is persuaded to go on a drive to see where we're gonna get married - "I don't see the point; the wedding day is ruined" - and visit the nearby black sand beach and seawater swimming pool, and generally try to enjoy the day as best we can.
The place for the outdoor wedding was stunning, with huge plumes of water jetting into the air as waves hit the black rock cliffs. The photographer promised to find a couple of jaw-dropping 'secret' locations and she certainly delivered. Bridezilla is almost happy: the blue sky, ocean, white jets of sea spray and glossy green tropical plants, is so beautiful she's smiling and laughing as a shower of sea spray unexpectedly hits her from behind. The rest of the day was everything you'd ever want from a trip to Hawaii - a black sand beach that certainly had novelty value, although the volcanic sand was pretty gritty, and a seawater swimming pool where waves were breaking right over the sea wall at one end. In the ocean, you'd be smashed to pieces by the waves. The pool felt just like swimming in the ocean except it was shallow enough to stand up and you didn't have to fight with currents and waves. It was so much warmer on the coast than it was up in the hills of Volcano, and we were cruising around in our open-top rental car, having a super nice time.
Wedding day, the camper van guy called. He'd found a guy who was gonna try his best to bodge the gearbox so it worked enough for one circuit of the North Island. No promises. "Don't get your hopes up, but it might be OK" he said. "The camper van is fixed good as new" I lied to bridezilla. She was pleased, but she should have been more pleased given the meltdown we had the day before. I guess she was stressing about getting dressed and doing her own hair and makeup and stuff.
We had our ceremony - traditional Hawaiian vows and exchange of flower garlands combined with obligatory ring thing too - the photographer and her assistant are the only witnesses, other than the nice lady who conducted the ceremony, who also encourages us to "throw a chaka" in at least one of the photos. The rest of the photos have been planned, choreographed and timed to perfection, with waves breaking at just the right moment, although the photographer is a little disappointed that we only wanted to do one session, rather than coming back during the "golden hour" when the sun is not so bright and harsh, and everything is bathed in golden light. Surprisingly it was all quite quick, even to do a photo in a cool bit of road where the trees have formed an arched canopy and a photo at the black sand beach. "We've still got time if you want to go to the church that they have to keep moving to escape the lava" the photographer suggested. The brightly painted wooden church was photogenic as hell of course, and I don't see any conflict of interest with my atheism - a building is just a building. In a moment when my wife is being photographed, the assistant asks me if I chose my outfit. I didn't. If I chose my outfit I'd have been wearing Brazilian Havaiana flip flops and board shorts, although I would also have chosen a white shirt and linen jacket if I chose my wedding attire myself.
During the ceremony, my bride started crying. Does that happen much? Were they tears of joy?
We were back at our little cottage surprisingly early, and my wife prepared a really nice lunch from the limited provisions that are available in a local store on Christmas Day. We popped a cork - sparkling wine - and cheered our own marriage.
I guess I'm a bit of an idiot, because when my wife suggested a lie down before dinner, I genuinely thought she was exhausted by it all, like I was. Again, naïveté or stupidity led me to be surprised a second time, when I discovered that she was wearing lingerie. We'd never done the lingerie thing. I thought that initial married sex would be not be anything out of the ordinary for a couple who'd been together 7 years, but she'd done her eye makeup exactly how I said I like it ("slutty") and I would never have predicted I'd have the raging horn for the same girl I'd slept with almost every night for the same length of time most married couples find they get the "7-year itch".
Dinner laid on by a private chef was absolutely amazing, and we even had a freshly baked wedding cake, although it might less confusingly be described as a freshly baked cake to go with our wedding day meal. The chef is actually fairly well known for Hawaii and just happed to live in Volcano village. Probably the saddest thing about the divorce is that signed copy of her cookbook she gave us - there's something so amazingly personal and intimate about having a private chef spend all evening with you, cooking you a 5-course meal on such a special and memorable day. We saw just 5 people that day, other than each other.
Start of 2013:
I wanted to go to the North Shore of Hawaii to see the big wave surfers, so that's the first place we went in the camper van. By chance, the surf was big; so big that the beaches were closed because the waves would have killed you if you just got caught in the shore dump. You can't quite believe how big those waves are until you've seen them in the flesh.
The weather in the village of Volcano, on the North Shore of Oahu and the North East corner of the Big Island, where we'd spent most of the holiday, is windy and rainy. It's warm, but there are bits of Hawaii that are great for a nice sunny island paradise holiday, and there are bits that are often visited because of tourist attractions, like the active volcano near Volcano village. Our camper van was taking a battering with wind and rain every night, and we were supposed to be spending a week in this thing. Also, I always feel a bit self conscious about the sex noises that emanate throughout campsites due to the poor sound insulation of tents and camper vans, with tent material in the 'pop-up' bit where the bed is. The honeymoon had been about as relaxing as the bit leading up to the wedding - every day was chock full of driving places and seeing things. After another night with the wind shaking the van and rain leaking in, I booked us into the Hilton, Honolulu, which cost an absolute bomb, but I wanted luxury relaxation, not having to get dressed and walk to a toilet block if I needed a piss in the middle of the night. Also there had been a complete absence of drinking cocktails by the swimming pool. Relaxing, it had not been, although it seems churlish to complain.
Great big lovely bed with clean crisp linen, balcony looking out over the ocean, swimming pool, waiters bringing you drinks and snacks, amazing restaurants, lovely beach, shops selling tourist attractions, bars... Honolulu at Christmas is chock full of fat Americans and Japanese, and it's not island paradise at all, but it's hot and sunny and at night you can eat incredible food, drink in places that have 200 beers to choose from, then go back to your spacious hotel room and do what honeymooners do without worrying too much about poor sound insulation. I had so desperately needed a holiday, but I ended up mostly using every power of charm and persuasion that I possess to keep bridezilla happy, and then she'd planned a pretty punishing sightseeing itinerary, which I can't complain about because I've seen into the crater of an active volcano from a helicopter and driven to the top of a 14,000ft mountain, to count just a couple of amazing amazing things we did... but I desperately desperately needed to lie on a sun lounger having a steady supply of cold drinks brought to me.
One night I realised we were going home the next day. I realised I was going straight back to work. I realised that while I'd been away, the office had moved from the small town centre building that I'd spent 7 years working in, to "the greenhouse" which I detested... stuck out in the middle of nowhere really, and without enough car parking spaces for everyone. Gone would be the days of getting drunk at lunchtime or straight after work, because of having to drive home. There was only one place nearby that served alcohol anyway, and that was in a leisure centre, which is hardly the right atmosphere for a bevvy of beers with your beloved colleagues. I sat on the toilet in the ensuite bathroom, and I ordered drugs over the internet, to arrive the day I was supposed to go back to work.
I did manage to go into the 'new' office a couple of times. Each time was disastrous. The one time I tried to cycle, lots of dark material rubbed off on my pristine white shirt, and I looked a total mess. Every time I parked was a massive hassle, having to ring a phone number and tell my life story using a telephone touchpad. I was even more bored than when I left. There was nothing to do. I got up and walked out at lunchtime, halfway though my first week back.
I went to the doctor after I'd been on a 5-day drug binge. I was honest about having a drug problem, but me being me, I look and sound too respectable to be the junkie sort. The doctor said to me "I'm going to sign you off work for 5 weeks so you can sort yourself out properly". IMMEDIATELY my brain said "Yippie! That means I have have a 4.5 week drug binge and sort myself out for a few days before I have to go back to work". You've got to understand that's not devious or plotting... it's immediate. I went to the doctor to get an extra couple of days off so I had the piece of paper to prove I was sick, and didn't lose my job - you need a 'sick note' for any absence longer than 3 working days in the UK. My addict brain thought that I'd won the National Lottery, Euromillions and American Powerball all at once.
Turns out you can't binge for more than 4 or 5 days without getting pretty mentally disturbed, and when you start pushing up to 9 or 10 days you can wake up in your attic with absolutely no idea how you got up there, why you went up there, what day it is, what time it is... how you didn't fall through the open hatch when you passed out.
This is when I started trying to find the country's leading experts in dual diagnosis: bipolar disorder and substance abuse disorder. I also needed somebody who had familiarity with addiction to atypical stimulants; legal highs. These drugs were so new - although they'd been patented for 40 or 50 years - that nobody in the medical profession or so-called addiction experts knew how to best treat the addiction. One psychiatrist told me to "taper the dose down slowly, and stop tapering if you have bad withdrawal symptoms" which is pretty much like telling an obese person to eat less but eat if they feel hungry, but worse still, the interaction between the drug I'd been taking and the bipolar medication I'd been given caused heart problems, blood pressure problems and breathing problems, which nearly killed me.
I found a local psychiatrist and wrote him quite a detailed email about exactly the predicament I was in. I was hoping he'd refer me to one of the specialists who'd failed to respond to my direct approach. He was a very kind man, and spoke to me on the phone and by email before we had a series of proper consultations, thankfully paid for by my JPMorgan medical insurance. His final report shocked me: I needed to spend a minumum of 4 weeks in a detox facility. Any attempt to quit without help and supervision, in an isolated location where I couldn't just order more drugs off the interent, was going to be doomed.
I chose The Priory because Dr. Simon Kelly was already my first choice to help me, as the UK's leading expert on dual diagnosis.
My new wife - this was now February - said she'd divorce me if I went into treatment. "But this addiction is killing me" I pleaded with her. "I'd rather be a widow than have to wait to divorce you if you won't just quit cold turkey using willpower" she said. "I've tried so many times, and the longest I've managed is a few months. It's not a willpower thing. It's a powerful addiction... it's not like turning down a second helping of ice cream or having a salad instead of chips" I said, but she never listened to a word I said. One minute, she'd be quoting the psychiatrist's report at me - the bits that could be cherry-picked out of context - then she'd just ignore me when I pointed out that the report's final conclusion that a minimum 28-day detox was necessary to save my life, because my addiction had gotten so bad.
My wife got so angry and aggressive and abusive that I had to barricade myself in the bedroom to protect myself from her fists and feet at least, even though the door didn't protect me from her yelling abuse at the top of her lungs, and the terror of her kicking and punching the door in a rage. I phoned The Priory and asked if they could take me as an emergency admission, because my domestic situation was so violent, threatening and abusive. They agreed. I rang a taxi. My wife calmed down and told me to cancel the taxi. "Why?" I asked. "I'll take you" she said. "You promise? And you promise not to shout and scream and hit me?" I requested. "Yes".
At The Priory, my wife left without a "goodbye", "good luck", "phone me" or "I'll come visit". In fact, she paid no interest in when visiting hours were. She just fucked off home. Allegedly, although it wouldn't be possible for me to know this of course without hacking her email account, which would be illegal, she immediately re-joined all the dating websites and no-strings sex websites. Of course, at The Priory there's no WiFi and mobile phones are banned, so it's fully offline - I had 28 days where I couldn't have hacked her email even if I wanted to [which I obviously wouldn't because that's illegal].
I was mainly concerned with not losing my good job at JPMorgan, which The Priory were most helpful about. They wrote to them saying that I was being treated in a private hospital for bipolar disorder. Of course, there were no clues to give away that all-too-easily-identifiable brand name, which instantly connects with drug addicts and alcoholics. There was a helpline number in case of urgent inquiries. My boss phoned - I had a phone in my room. "Where are you? Can I come and visit?" he asked. "I'm in a private hospital. Visits are very restricted. I'm sorry I can't tell you more, but occupational health should keep you informed" I said... the words which were helpfully given to me by The Priory to help protect me from stigma. "I've got some good news. I wanted to tell you in person, but I'll just tell you now on the phone. You're getting a special bonus in your next pay packet, in recognition of the good work you did fixing that issue that 10 Oracle consultants never managed to. They don't give out many bonuses like this - somebody pretty senior had to approve it. You've impressed a lot of influential people" he said. "Wow that's brilliant news. Thanks" I replied, acutely aware of the fact that I was speaking to him while in The Priory because of my drug addiction. How ironic.
My wife started being more unpleasant than she'd ever been. I'd arranged for a florist to leave her a flower on the doorstep every morning so she'd have a little apology and a reminder that I was thinking of her. The only time she phoned me was to complain about the nuisance of having to throw away the flowers. It hurt me deeply that she showed no interest in visiting or supporting me. Were somebody - not me obviously - to have illegally hacked her email, they'd know that she was too busy with her dating websites and no-strings sex websites.
When I had been in The Priory for 26 days, I received an anonymous tip-off about what had been going on with my wife, who had a lot of convincing excuses why she didn't phone or visit, or even find out the visiting hours, or attend the sessions which were specifically to help couples. I was pretty angry, so I rang myself a cab and left two days before completing the full 28-days. Obviously I couldn't confront my wife with the precise allegation, without her knowing that I'd been tipped off, which could have triggered a police investigation into any potential email hacks. Even I could have been falsely accused, given that I'd been given my smartphone back on around day 26, and there were allegedly remote parts of the hospital grounds where you could get a weak 3G signal... not that I used my phone for anything except to call that cab of course.
I never did go back to JPMorgan except to see the occupational health doctor, who kept signing me off sick. He was convinced that I should stay married to my allegedly unfaithful and certainly unsupportive and abusive wife, unlike Dr. Kelly who I saw every day for 24 or 25 days, who was fairly convinced that the toxic relationship with my wife was not at all healthy.
The months of March through to July, I tried to protect myself from physical abuse with a door as a shield, until I was able to build an insulated, carpeted and plastered room in my summer house, fitted with secure locks. I drank from a hosepipe and pissed and shit in a bucket until I could be sure that I was safe to be able to have a shower and hurriedly grab some food. When the door kicking and punching and yelling from her happened now, it was in full view and earshot of all our neighbours.
Driven to the point of suicide, I took wood and screws and barricaded myself in the main bedroom of my house. I sent emails to her parents, my parents, and some of our trusted friends saying that I could no longer live such a terrorised imprisoned life, and I would be on hunger strike in that room until a sensible resolution could be reached by sensible people. My own attempts to negotiate my freedom from captivity - directly with my wife - were met only with abuse, and were futile.
Mercifully, by August we had separated, which was negotiated and facilitated by both sets of parents. I was free and the 8 year relationship was over.
I rang one of my best friends in London, and he enthusiastically invited me to stay with him while I got back on my feet and tried to get my JPMorgan job relocated to London. I needed to be away from Bournemouth and from her.
*** This is the first part, which covers my relationship with the person my friends call "the poison dwarf" and my time in Bournemouth. The next part will cover London and maybe Manchester too ***
Tags: #addiction #divorce #bournemouth #treatment #rehab #detox #drugs