This is a story about wanting to be number one...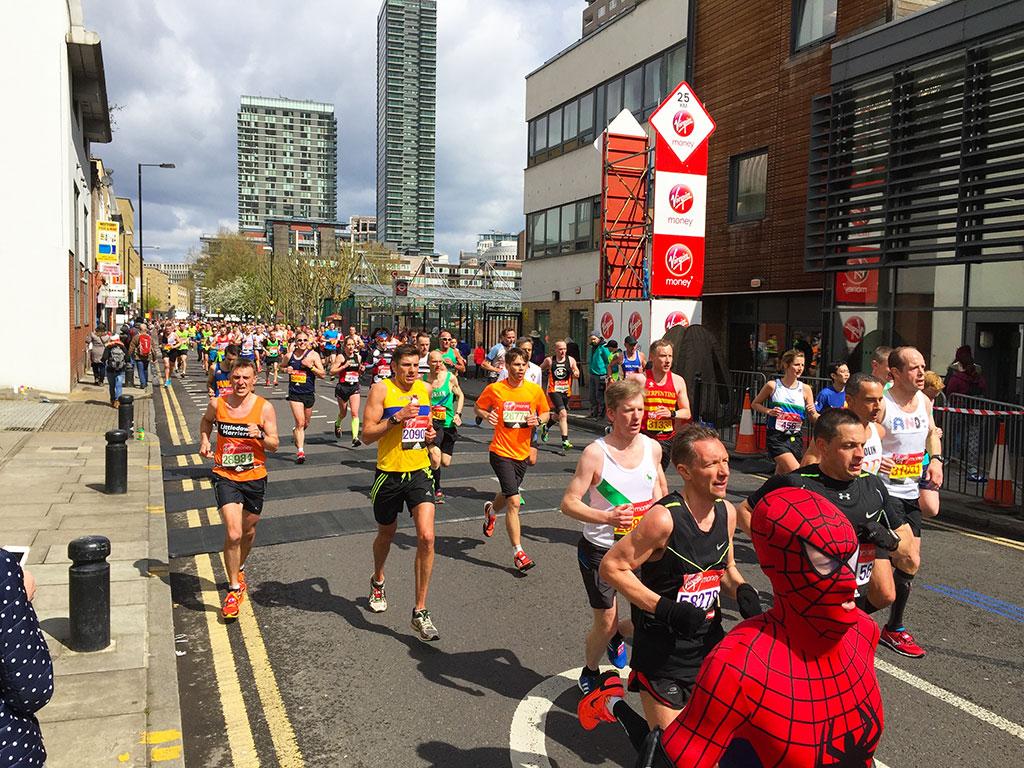 "I'll quit... tomorrow" is the old joke and oft-repeated mantra of many an addict and alcoholic. For those who wish to achieve something difficult, with limited reward, it seems obvious that they would be setting themselves up to fail if they were only doing something because they were being coerced by family, friends, co-workers, doctors and/or wider society, which pours scorn on our vices. Why should we give up our vices? Why should we live without the little things which "take the edge off" a rather miserable and painful mortal existence?
There is very little motivation, if the only achievement is to end up not doing something. What is anybody going to say to you if you're not smoking, for example? Nobody is going to congratulate you for not smoking, so what is the reward? If you don't drink, you're quite likely to be punished for your abstinence - social exclusion and peer pressure are commonplace for teetotallers.
It's hard to achieve anything if success is only measured by yourself - only you know how hard it was to achieve what you've achieved, and the fact that you aren't allowed to keep telling people how great it is that you don't drink and you don't smoke, unless you want to be hated for being horribly smug with yourself, means that you might as well not bother trying to do anything difficult, which doesn't bring praise and admiration.
We can watch with wonder as a young kid does 100 keepie-uppies with a football. We can all watch with wonder as a person wheelies their bicycle down the road. We can all marvel at the skill and fitness of sportsperson, but just looking at an average person who's not drinking, smoking or taking drugs, it's pretty hard to understand that it might be a massive achievement for them, to be avoiding those addictive substances on a daily basis.
Thus, the solution is to create artificial competition.
My first lengthy period of sobriety - 121 consecutive days - was achieved when I wanted to beat a friend's record of 100 consecutive days, and I wanted to beat it by a significant margin in order to make it harder for him to re-take the lead in our competition. Using competition in this way was extremely effective as a motivational tool.
My present episode of self-imposed abstinence from alcohol has been partly motivated by the public declaration that I would be doing this, and therefore there are friends who have been following my progress - they will feel happy that I've completed "Sober October" and they will congratulate me, which provides the necessary praise and reward to make it worthwhile.
My current sobriety began when I was chatting with a work colleague and we were discussing the damage that alcohol had wrought in the lives of people they knew, and I made a commitment to stop drinking for a period of time. The time period was unspecified, but I felt obliged to follow-through with a significant period of sobriety, because my colleague showed that they care about me, and they will be pleased that I have been taking a break from drinking.
Competition is something which I mostly hate, because it brings out the worst in people: cheating and bullying; the strong crushing the weak. I think that competition is a poor basis for a civilised society, because it's miserable for everybody except the person in first place. Competition leads to a race to the bottom. Competition quite naturally leads to an anxious state of affairs, where there is continual pressure to compete, which is toxic to any sense of safety and security, and destroys people's mental health. Competition is unhealthy.
I've used competition as I kind of "I bet you I can quit alcohol for a significant period of time" kind of thing, which has provided the motivation to allow me to give my body a break from drinking. I can tell my work colleague that I've been sober for 43 consecutive days, without being smug about it. I can tell my work colleagues that I spent the whole of October sober, without being too smug about it. I can tell you - my dear readers - that I'm doing what I set out to do, which is to maintain control over an addictive substance, which is insidious and had crept into my life too much, so I cut it out for a while.
I have friends who have decided to be teetotal for life. I'm sure they will live longer, healthier lives because of that decision, and I'm sure it will give them more money to spend and they will have more time and money. Those are fantastic benefits, but I'm quite content to remain a person who drinks alcohol, given that I cannot find adequate motivation to be a lifelong teetotaller. Wine and beer bring me more pleasure than the benefits of total abstinence, although I do need to take regular breaks - like this one - from my drinking habits.
I'm not sure when I'm going to drink again. Every day after today is a bonus: an extra day which benefits my health, but yet I feel no more obligation to remain totally sober, given that I've got another lengthy period of sobriety under my belt, which has improved my health, given my liver a chance to repair itself and helped me to lose a little weight (or at least not gain any).
I could continue not drinking, in order to achieve goals like getting fitter, losing weight and being more active, but it's cold and wet and wintery and I really can't be bothered. One step at a time. I'm struggling to get motivated about much at the moment, so I am content to celebrate this minor victory: 43 consecutive days without any alcohol and a fully Sober October.
Tags: #alcohol