This is a story about blowing off steam...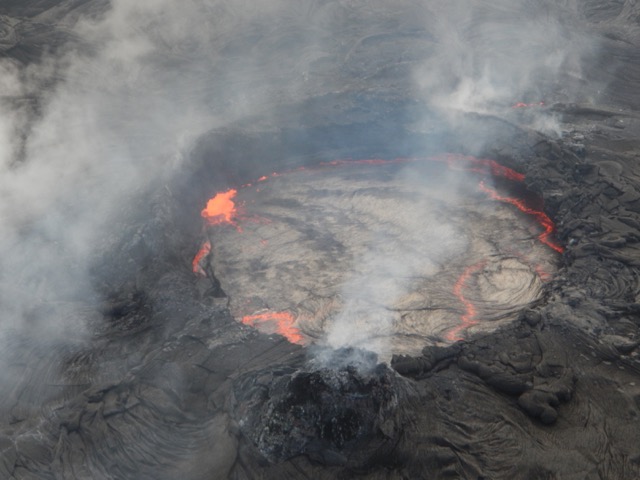 While the world gets on with its life, I seem to have one foot in the grave, or to be stuck in the past. Apologies for the self-absorption. I'm trying to move forwards, but it turns out there's quite a lot of stuff I needed to work through.
Many people might view me as a 'keyboard warrior'. Somebody who is far more aggressive and outspoken when protected behind a computer screen. I think you'll find that I don't really tone things down face to face, but when people read what I write they certainly interpret it as being quite angry.
It's hard to infer emotion from writing. I tend to use a mix of humour and sarcasm, as well as writing down explicitly what emotions I'm feeling, if they're strong enough to warrant recording in the text, as I write. Perhaps I'm just impervious to my emotions a lot of the time though. I'm mostly very calm when I'm writing.
I'm acutely aware just how self-absorbed I have become, and I certainly need a bit of a reality check. The fact of the matter is that I'm pretty exhausted, depressed, stressed and anxious. Writing doesn't seem to have brought any relief yet, but when suicide and drug abuse are places that your mind can wander to, it's good to have a distraction.
I reviewed what I wrote so far, and it's interesting to see a pronounced dip in quality, as I started to self-destruct over the Christmas and New Year period. I can really see my writing get sloppy and thoughts get jumbled. The writing up to that period was quite repetitive though, quite laboured.
It must be fairly obvious to any independent observer, that whatever I turn my hand to, I will get excessively involved with. If I start going to the gym, I will train far too hard and push my body too far. If I get into a new sport or hobby, I will obsessively learn everything about it and just pursue that one thing, to the exclusion of everything else in my life. If I get a new job, I will be so passionate about it that it will become very personal. I will be super dedicated to whatever I do.
Is the explanation for this behaviour simply that I am transferring my addict's habits into different kinds of activity? The repetition, the obsessiveness, the single-minded pursuit of one goal... it all smacks of addiction.
So, am I addicted to writing? Am I addicted to telling my story? Am I addicted to sensationalism and attention seeking? Am I addicted to the little dopamine hit I get for every Facebook like, Twitter retweet and Reddit upvote? Yeah. Probably.
But, at the same time, writing is immensely useful for recovery. I'm not sure I could have gone from the end of October to the end of January with no job and only one lapse, without the continuity of this blog. It's also served one its original purposes of keeping people informed, letting people know whether I'm afloat or whether I'm sinking. Even a simple "signs of life" as one caring friend put it.
I write for me, but it is meaningful who takes the time to respond. When somebody I haven't really been in contact with for a long time indicates that they've read something I've written, there is initially a gut-wrenching realisation that they've probably had their eyes opened to a side of my character that they never knew, then there is a pleasing sense that there is still an ongoing connection between us, as friends whose contact has dwindled over the difficult years.
It's interesting the responses that my writing has prompted from friends and strangers alike. People have shared some things with me, that I will keep completely confidential, but have really helped me to realise that we're all putting a brave face on things a lot of the time. Everybody has an untold tale behind their stoic exterior. The happiest, smiliest, 'life is perfect' type people have connected with something in my writing and shared some quite shocking truths about their own wayward journey through life.
Don't read a book by it's cover. Does a blog really have a cover? I suppose "manic" is quite a provocative title. It's interesting that you could dip in at any moment in time and dependent on the phase of writing, you could assume that I'm a junkie, sex addict, suicidally depressed, pissed off with my job, happy with my job, pissed off with my parents, had an unhappy childhood, had an interesting childhood, was a domestic abuse perpetrator, was a domestic abuse victim, had a shitty divorce and am completely bat shit insane, with long unintelligible monologues about some half-baked ideas in theoretical physics that don't really add up to a hill of beans.
Is it so different from the sumtotal of my Facebook status updates? I generally get the impression that the world has kids, babies, cats, dogs, cars, holidays and dubious politics, from what I can see on the Facebook walls of my friends. Who knew?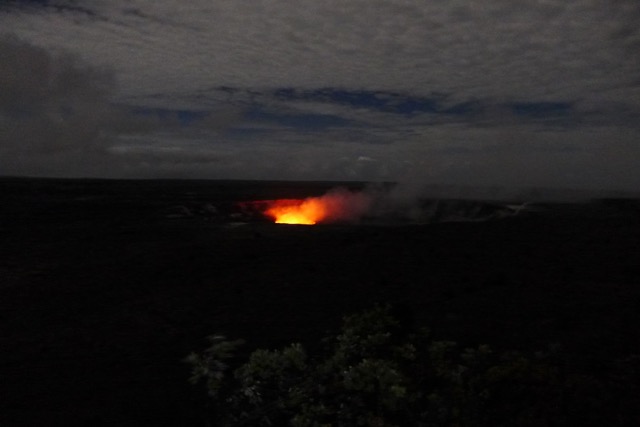 There are a lot of social commentators saying that this eruption of social media sharing of our innermost thoughts and feelings is leading to an addiction to Facebook, Instagram, Snapchat etc. etc. and that we're headed for some kind of armeggedon because of it.
Having been somebody who has written on forums under my own name for the best part of 14 years, I have only ever felt the benefit of human connection, even if it has been computer-assisted. With the kitesurfing/kiteboarding forums, we used to meet up every Tuesday and every weekend. I've made some of my very best friends through forums and the social ties that the forums enabled.
When you have to get through a long working week, your job isn't particularly challenging, you're a bit jaded and cynical and sick of the 9 to 5 drudgery, there's nothing quite like a forum to while away your 37.5 hours a week. I made it a personal mission to read every forum post, and respond whenever I could.
A life lived online is a bit strange, but I've been all over the world with people who I met online. Electronic communication is creating social cohesion where otherwise there would only be urban solitude. Unless you live in some 1950's throwback community, where you know your neighbours and you leave your doors unlocked and let your kids play with the dodgy looking guy in the raincoat, then you probably live most of your life in social isolation, beyond the members of your household, and a small group of people who you go out of your way to stay in regular contact with.
Most of us probably have a certain day or a time that we speak to our mums. Most of us probably have people that we regularly speak to online or a regular social get together. Most of us probably have a group of friends that we regularly meet up with at weekends, and see in the pattern of our daily lives: the school run, the kids birthday parties, the meals out with a network of friends, celebrating some event or other. Plus there are the people at work. You know how many kids they have, and some vague things about what's happening in each of their lives. You have an established social routine with your work colleagues.
If you're a bit of an oddball like me, you don't really fit in. For a long time, I was a lot more senior than people my age. When I started my career, I was the young kid with poor social skills and a bad dress sense. Later, I was the golden boy who was trying to do the same thing as his peers - have a nice settled little life with a family and a lovely home - but was roughly the same age as the group who were partying and generally having fun.
This disjoint has meant that as my boring old person life fell to bits, it was just about at the same time as my younger friends were all getting big houses and having babies. My older friends now have kids who are going to big school. My younger friends are up to their elbows in nappies.
I guess it happens to everybody. There are waves of engagements, marriages, house purchases, babies and then come the divorces. Thankfully, not too many of my friends have started dropping dead yet.
Everybody is so darn busy, and working so darn hard. Apparently, life is supposed to be taxing on parents with two kids. Life is optimised to bleed the parents dry, of their time, energy and money of course. If you're not flat broke, exhausted and don't have a minute to yourself to sit down and read a newspaper, you're not trying hard enough.
Sorry if that sounds condescending or anything... I have no idea what it must be like having copulated for 30 seconds and now having a screaming, shitting, vomiting thing that can't look after itself and you'll be chucked in jail if you hide it in the oven.
My views are probably quite obnoxious to many people. Certainly a recurrent theme is parenting. I'm very hard on my parents, and sure there are a lot of people who say "I'm sure they did the best they knew how to do" and I'm not going to re-iterate the fact that sitting around on your arse taking drugs is a bit stupid, when you're supposed to be childrearing. I certainly see a lot of smiles on the kids faces that get posted onto Facebook, and I know that my sister is doing a great job with my niece, so I certainly don't think that my friends and sister are doing a bad job.
It must seem very annoying and pathetic that I'm complaining about my lot in life, and being so self-absorbed and selfish, sitting around writing crap about "woe is me!" and so oh-so difficult life is for me, me, me. Sorry about that. I must be doubly difficult when you're struggling to make ends meet financially, and you're stressed about little Oliver's violin recital, and whether Hermione's going to get into that grammar school. I'm sure you hate your job too. I'm sure you'd love to have a breakdown and be in bed for 14 hours a day exhausted, shaking like a wreck.
Yes, I do claim that I don't feel entitled, but I'm certainly able to some extent, to spend some time thinking about the past and wallowing in self-pity. I have no dependents. I didn't spawn any gene cloning machines that I'm trying to protect from the wolves in the forest. I'm not being smug. I'm actually jealous. I can see that it's pretty exhausting and terrifying, having 'skin in the game' but I can also see those chests swelling with pride and those eyes lighting up with delight at your beautiful children. I don't get any cuddle time with my offspring that I don't have.
So, life looks a lot simpler for the single guy with no kids, but in a way, my life is less dictated by the demands of feeding, clothing and schooling of any infants, which means I kind of have to find a reason for living, every day.
I hope you don't hate me for saying I have to decide what I'm going to do every day. I'm sure you have a long list of things you'd love to do, if you had the time. My life is not exactly like that... I don't wake up and think "shall I learn to waterski today, or should I go to Mexico?". However, I don't wake up and think "I have to get the kids dressed and make them breakfast" just like every morning for the next 18 years.
I can't decide whether having made a rational decision to defer parenthood was a mistake. It would be interesting to compare some kind of objective quality-of-life scores with my peers who made different choices, but I suspect that things would be comparable, as I know that many of my friends have suffered with depression and anxiety just as much as me, despite being mummies and daddies. I know that many of my friends are just as cheesed off with the work they do, and it's making them unwell.
Anyway, we're all slowly inching our way to the grave, like it or not. One thing's for certain with life: death will follow hot on its heels.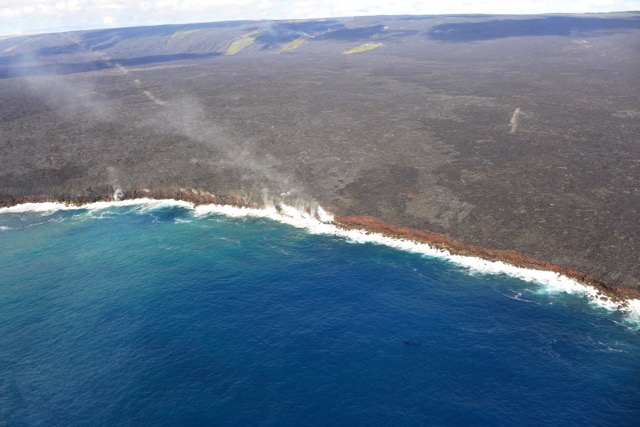 Yeah that's lava going in the sea. Salt water cleanses everything, especially tears
Tags: #depression #parents