This is a story about having a pity party...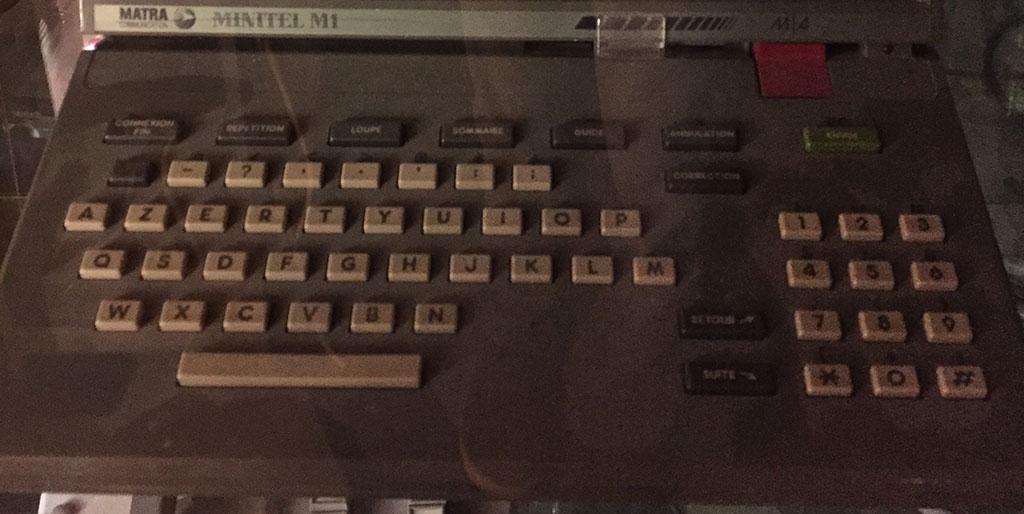 My memory and perception of time are very badly affected by strong medication. Every day ends the same for me - swallowing 6 pills and falling unconscious - and every afternoon and evening the fog clears and I'm overwhelmed with anxiety, due to the medication effects wearing off. The routine is useful because it helps me stay functional and earning a lot of money, but I'm stuck in a loop which only contains working, sleeping and eating. Days are indistinguishable and time passes incredibly slowly.
I write repeatedly about suicidal thoughts because I'm very trapped. I've become physically dependent on medication and the withdrawal effects are intolerable. I struggle to recognise the pattern in my moods, because my memory is impaired. I function perfectly effectively at work because of the monotony of what I do, and the fact I'm using skills I grasped as a child, long since mastered and turned into muscle memory and reflex. Everything in my life is something I've done a million times before. There are no new and novel challenges in my life. There is nothing which I could embark upon as a voyage into the unknown, except for death I suppose.
I think about getting a girlfriend, making friends, finding a new hobby. I think about buying more furniture and generally making my home more comfortable. I think about getting on top of my mountain of administrative bureaucratic tasks. None of these things are new or interesting to me - they're simply chores.
I'm blessed with a large amount of people who I'm in contact with via the internet. I'm never short of somebody to talk to via message or email. Some friends have stayed in contact and I've even made some new friends quite by accident. Perhaps I take all this for granted, but I'm just stating the facts.
I see my situation as unavoidable. I see my choices as so limited that I actually have no choices at all. The claim might sound unlikely, but my analysis is invariably correct. I'm in the process of creating choices for myself, while the world works exceptionally hard to thwart, frustrate, delay and annoy me. I'm not so paranoid that I believe that anybody's "out to get me" but in my lifelong experience there are always setbacks which far exceed a person's capacity to insulate and protect themselves. We live with the constant peril of our car breaking down or some other unexpected financial disaster wrecking our carefully laid out plans.
In other ways, my life is frighteningly random. I was almost bankrupt when a friend recommended me for a job, which rescued me from certain ruin. One year later, that friend killed himself. Another friend recommended me for another job, which has led me indirectly to where I am today. My improving financial situation is entirely a fluke and it's likely to end up in financial disaster at any moment. I've been maximally leveraged for far more years than I care to remember. My avoidance of homelessness and destitution is thanks to blog readers who have offered assistance. These rescuers have appeared in my hour of need, not through any coherent cries for help which I've communicated, but instead through the randomness of life.
Similarly, I expected to die in September 2017. I had planned and premeditated my suicide attempt. I had been systematic. I had done my research and I was sticking to the script. Again, random people off the internet intervened in collaboration with old friends and I was saved... just.
I feel sorry for myself but I can't decide how much of my situation is of my own making and how much was preordained. It certainly seems that whatever I try to do, my life appears to be running on invisible rails. If I try to ruin my life, I cannot, and if I try to improve my life, I cannot expedite or hurry things along.
Every day at work earns considerably more money than I spend. Every month my financial situation improves. However, my risk and exposure are steadily constant. I live with zero security. I live with very real and tangible threats to my home and my income, which also threaten to then cause a catastrophic chain of events that would see me cast from my profession and barred from accessing everything which middle-class people take for granted: bank accounts, mortgages, car loans, house rentals and other things requiring a credit check. Even most jobs with big companies are barred to bankrupts nowadays.
Money ebbs and flows through my accounts. Vast amounts of my wealth is hoovered up by the idle and lazy, who arrogantly expect to be paid money because they already have money. The turnover of money is beyond my capacity to track it. To monitor my accounts would be an exhausting waste of time and energy. Instead I see the vast wastage as preferable to the miserly task of bean counting. At least I know that some of my money ends up in the pockets of people who need it - it flows to me and it flows outwardly again, but at least it is flowing. I have no time or respect for people who cling to money, denying it to the economy.
I've lost count how many times I've lost everything but earned it all back again plus interest. I must have spent several lifetimes' fortunes. The aggregate value of my productivity must be a very big number. I certainly haven't been idle.
My life is very straightforward. Get the money, spend the money.
The straightforward nature of my life is the root cause of my unhappiness. I feel like a rat who has had electrodes implanted deep into its brain, so that it can stimulate the reward pathways by depressing a lever. It's very easy to press the button and get the thing which I'm supposedly living for. Don't have sex, press the lever. Don't have children, press the lever. Don't eat, press the lever. Don't drink, press the lever. I can press the right buttons and get the things which everyone covets - money, houses, cars, boats... whatever.
When you've been in the situation where you can buy whatever you want, including a lifetime's unlimited supply of drugs, then you have become the rat who presses the lever until it dies, because it doesn't eat or drink - it just presses the lever, because the lever is the best that life can possibly be. If you've ever thought "I could die right now because I'm so happy" that's what the rat is thinking when it presses the lever. Nobody should ever experience that... it's too much to handle.
Ultimately, I have reduced life to its most fundamental and primitive components. I understand mortality. I understand the lever. Life has boiled down to a choice between three things for me: pressing the lever, killing myself, or seemingly interminable boredom and suffering; repetition.
I had to make the choice to stop pressing the lever. I did so because of guilt about not repaying a debt to a friend. I could see that I was going to die of thirst, like the rat pressing the lever, and that I would die with a considerable lack of dignity. I turn 40 this year and it's pure pride that drives me towards confounding all expectations that I should end up a dead homeless bankrupt junkie.
I repeat myself so endlessly, but this is how I keep myself on-track. The speed limit of the universe is maddening, because I can see where I want to end up and I can see the route I need to take, but there's no way I can make the journey pass any quicker. I'm very much wishing my life away because I can picture so clearly where I want to be. I see everything that's not on the critical path as superflous. I've jettisoned girlfriends, friends, hobbies and interests, intellectually stimulating work, social contact and - strangely - drugs and alcohol. My life is austere. My life is brutal simplicity personified.
I wonder if perhaps I am on the autistic spectrum. I have rigid and fixed routines. I wear certain clothes on certain days at work, from a pre-planned wardrobe. I eat the same things. I have a place for everything and everything must be in its place. I follow a sequence for everything. I have routes that I always follow. I have a single unwavering approach to life; a single way of getting money and getting what I want. My life is designed to fit a designated path; everything is controlled down to the level of minute details. I have memorised unusual things, such that my words and actions seem to flow out of me automatically, despite the complexity of a task or seeming impossibility of memorising a sequence of keystrokes.
I blend in well enough now in adulthood. It's been a while since anybody called me a weirdo. In fact, I portray a convincing facsimile of a normal person, outwardly.
For a person with a mood disorder, I appear to be remarkably stable, and all the more so considering that I'm not taking any mood stabilisers. I stabilise myself with self-medication and strict routine. It's hell, but it's an internal hell which I manage to hide from my work colleagues.
It pleases me that I've been able to blend in. It pleases me that I've been able to pretend to be normal for lengthy periods of time, and to prove that I can hold down a job, pay my bills and otherwise conform like a regular guy, for sustained periods. It pleases me that I stop and start drugs and alcohol whenever I want - I can be clean and sober whenever I choose, without difficulty.
Everything is a loop. Round and round I go.
The present loop is one of the most boring and most suicide-inspiring.
Tags: #bipolar #suicide #depression #career