This is a story about achievement...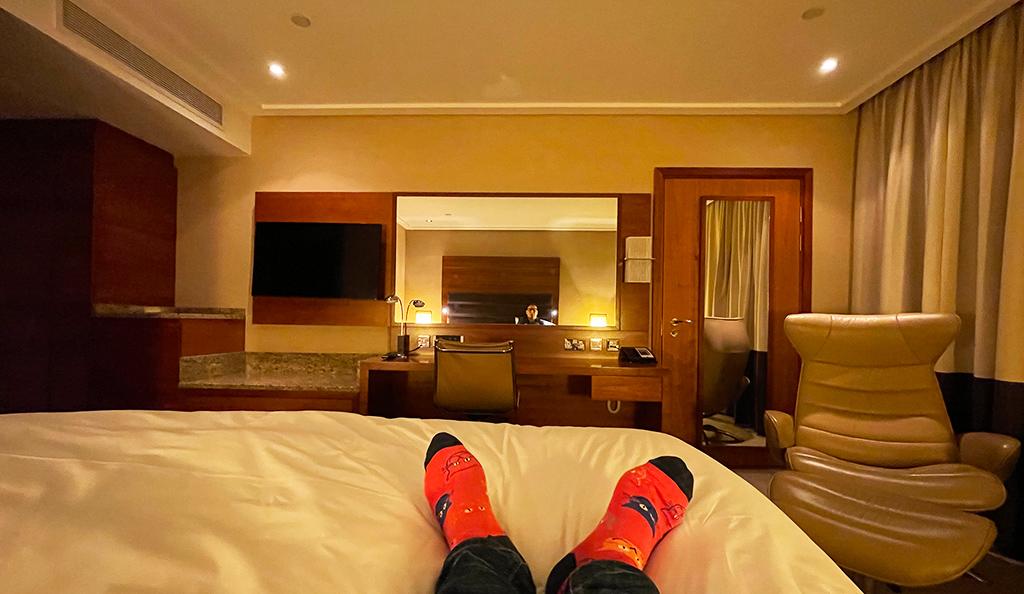 If I manage to slip the bonds of the United Kingdom tomorrow, I will have done extremely well. I know for certain that I do not have COVID-19, of any variety, because I am tested every week by the University of Oxford/ONS study, and I never leave the house except to go mountain biking on my own. Additionally, I literally just received the results of a very rapid but very accurate new test, which is about as good as anybody can ever get at saying "I haven't got COVID".
I mean, it's very simple: I just don't have it.
I don't socialise. I don't leave the house. My cat doesn't leave the house. I don't have children (which is the main thing) and I haven't travelled for 16 consecutive months, so it is impossible for me to have caught it.
The people who have caught it and who have been spreading it, are the people with children; the people who've been going to pubs and other social gatherings, the people who've been circulating amongst their friends and family... basically, carrying on like normal. Of course, then there are the people, for whom direct social contact is unavoidable. There are so many jobs which can't be done from the safe comfy confines of a home office, and those jobs are essential to almost all our lives.
However, in most cases the virus is being transmitted entirely unnecessarily: just close the schools; close the non-essential businesses... and by non-essential, I mean NOBODY'S GOING TO FUCKING STARVE IF YOUR GYM HAS TO CLOSE.
I am, however, a hypocrite. Although I have spent all year as a recluse - a hermit - and I wasn't one of the heaving masses who flocked to the shops when they re-opened, or rushed to the beach, or threw house parties. I wasn't one of the crowd. I wasn't one of the herd. Despite my laudable behaviour, regarding lockdowns and suchlike, I eventually needed a holiday. I am attempting to have a holiday.
I must admit that I was very sneaky. As soon as populist governments started talking about giving people a "normal" Christmas I knew that expectations would be set unrealistically, and it would be politically impossible to do a U-turn, having built up the nation's hopes of enjoying a very brief period of yuletide festivities: basically, to snatch away the nation's excuse to get drunk, spend loads of money, and eat loads of festive food, seemed unconscionable, once the expectation had been set.
It's a logical impossibility to say "we're following the science" and also talk about a "Christmas ceasefire"... let alone make a series of moronic date-based predictions, which were ostensibly not based on any science: nobody possesses a crystal ball. When politicians spoke of beating the virus by Easter, July 4th, the start of the new academic year... are they really so stupid? No. This is modern populist politics, where ideas are tested on focus groups and policies are driven by vote-winning data. Yes, politicians are following the science: the data science of how to push people's buttons, which is usually the preserve of the advertising industry.
So, I booked a holiday, with the dates intentionally matching the "Christmas ceasefire" with the virus, as promised by our Prime Minister. I thought, foolishly, that any U-turn would be such a huge disappointment, and spread such anger with the government's bungling of the pandemic, that they wouldn't dare to break their promises.
Instead, what we have ended up with, is a system so bureaucratically complex as to be unenforceable, and indeed a momentum in the country, which inevitably builds in the lead-up to Christmas, that martial law, curfews, road blockades, sabotaged bridges and other such activity, would not stop the average British family from proceeding with their Christmas plans, which were so meticulously made.
If German and English soldiers weren't prepared to kill each other, during the famous WWII ceasefire, and even played a game of football in no-man's-land, what policeman or solider is going to break up a typical family of otherwise-law-abiding and obedient servants of the crown, for the crime of getting their family together for an event so deeply enshrined in our culture? Even the most officious of policeman and soldier, is also indoctrinated by their cultural upbringing, and so they empathise and sympathise with the plight of those who have been asked to follow insanely complicated rules, at the last minute... so much so that the politicians and their 'power' are shown to be utterly worthless, in the face of two things: 1) a virus, which does not know about any culturally significant events in the calendar of particular civilisations; and 2) a population, which already knows and accepts that many of its elderly will not survive the winter; death is inevitable.
I'm the worst kind of hypocrite, because I know that I am prone to thinking that there's "one rule for me, and one for everyone else". Like the very most despicable people on earth, I know what's good for you. I do not, of course, practice what I preach. Perhaps, for example, I will be the individual who is unknowingly carrying a mutant variant of COVID-19, which will ultimately return humanity to the stone age. Because of my selfish individualism, all the "end of lockdown" partying and other acts of myopic idiocy will pale into insignificance.
The next time I write to you, I will have either successfully pulled off an egregiously antisocial act, which might seem small and inconsequential if considered in isolation, but, we must look at the bigger picture: perhaps I am the patient zero, and the ultimate hypocrite.
In fact, I cannot be the ultimate hypocrite, because I have always recognised the importance of certain festivals and other events in the calendar of different cultures, and I actually agreed that attempting to have a somewhat normal Christmas was the right thing to do. The unforgivable error, in my opinion, was the cynical attempt to do a U-turn, and hide behind an unfathomable rulebook, in the hope that the blame could be deflected onto the individuals, instead of the politicians who made promises they couldn't keep. I, personally, would have held a press release and just said: "you're going to kill granny and granddad, but you're allowed to make that choice if you want: you're not stupid; you can be led by the science too... it's not that hard".
Anyway, spare a thought for your poor author: laying on a comfortable bed in a 5-star hotel, penning this essay, tragically unable to utilise the swimming pool or eat in the award-winning restaurant. Spare a thought for the stress your author has endured, not knowing with certainty whether or not he will be able to board a flight to paradise tomorrow, or not. Your hand-wringing over a paltry 1.7 million deaths pales into insignificance, when compared with my own very real first-world problems.