This is a story about flashbacks...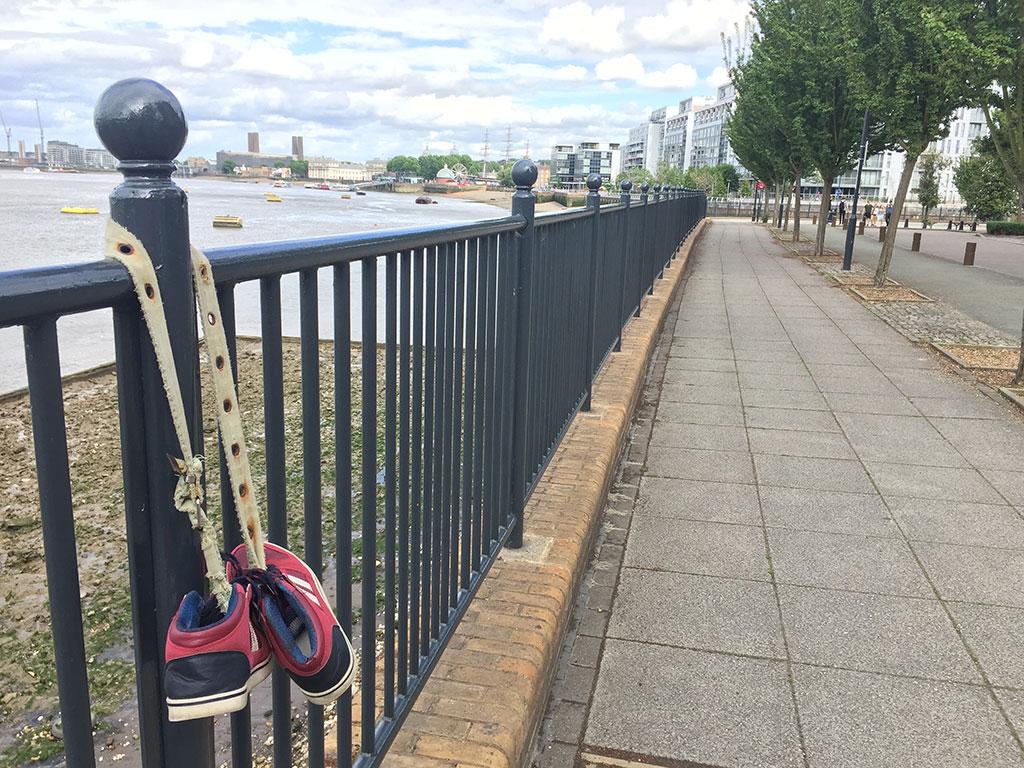 Once upon a time I was in love. Once upon a time I lived in a place where I knew lots of people. Once upon a time I lived somewhere familiar that I called home. Once upon a time I was in the Goldilocks zone: everything was just right.
It often looks as if I start worrying about things too far in advance. I remember I was very anxious about getting another job during the winter of 2016/7. I had money in the bank to pay my rent for many months. I had the financial support of my girlfriend. Really, there was nothing to worry about, but I didn't feel secure.
Nobody could have predicted that I'd get a blood clot in my leg, causing a lot of damage to nerves, blood vessels and muscle, which would trigger my kidneys to fail. Nobody could have predicted the consequent need for dialysis and pain medication.
For sure, I contributed to my own problems, but then the problems multiplied all on their own. It was my fault that I got more sick, didn't get a job and broke up with my girlfriend. Having to leave my home and move to another city was something I already predicted and worried about. Getting into financial difficulties was something I was already losing sleep over. My luck ran out in the end.
There was unimaginable stress and effort required to move from London to Manchester, Manchester to Swansea, Swansea to Cardiff, and stave off bankruptcy. There was an incomprehensible amount of trauma caused by breaking up with the love of my life - even though I instigated it in my madness - and leaving the city which held almost my entire social support network.
Mental health problems, alcoholism and drug abuse added to a toxic mix of moving house, moving city, moving jobs and never putting down any roots. I never felt settled anywhere.
The net result is that I've had to emotionally shut down. The person who I present to prospective employers, prospective landlords and other gatekeepers, is a calm, collected, well-dressed, polite and well-spoken individual, who appears to be handling everything quite well. Without this document, people would be very puzzled and surprised to find that I'd committed suicide. "He looked fine" people would say.
Nobody's really close enough to see the inner anguish and turmoil. Nobody's really close enough to see my mask slip. For sure, I write and publish every day, but my readers are scattered all over the country. At the weekend I saw two close friends, but the previous time I'd seen a close friend had been 5 months ago.
5 months!
Can you imagine that?
Picture yourself pretending like everything is A-OK for 5 straight consecutive months, without a shoulder to cry on and the comfort of opening up to a close friend. Picture yourself being surrounded exclusively by your work colleagues and other people who you need to put on a brave face for, for 5 long months.
My life is very odd. I saw old friends in Portugal, in the gastropub next door to the hotel I lived in, in Prague and near Bristol. I count four occasions when I saw old friends, in the space of a year. That's a staggeringly lonely and isolated existence.
My entire existence revolves around my attempts to avoid gaining a black mark against my name - bankruptcy - and being evicted from the privileged part of society which I'm fortunate enough to be part of. For 5 years I've attempted to muscle my way back into civilised society, while the demands of capitalism have wrestled me to the floor and punched me in the face repeatedly.
My approach to life is very simple: work hard and earn more money that I spend. On paper, it's easy to calculate how long it will take to get myself back in the black. Theoretically, it should be easy for me to restore health, wealth and prosperity to my life.
In reality, I've had to suspend almost everything 'human' about myself and become a robot.
I don't have the time or the money for feelings.
Everything feels very wrong, but conceptually it's right. My feelings tell me that things are painful and unbearable, but on paper I must bear these things, because on paper it's clear what the benefits are. I do not feel any benefits. I very much feel all the horrible unpleasant things. I force myself to live with the intolerable, because it seems logical in theory.
Look around: life seems to be about earning money, paying bills and then dying. I'm making a very passable imitation of those I see around me.
I would desperately like to switch off my feelings, switch off my brain, and just wake up in a year or so when this unpleasantness is over. I'm paid to sit in a chair not saying anything, so it would be very nice if I could be put into a kind of suspended animation, so that I'm unconscious while sitting in that chair. Wake me up when the sitting is finished.
Something unlocked some feelings for the first time in a very long time, and I found myself crying a little bit last night. I cried about breaking up with "the one who got away". It's strange that those tears are almost 2 years overdue. I didn't really cry very much. My feelings are kept very well subdued - the lid is kept on that jar very tight.
I think about the ease with which I could calmly get a sharp knife from the kitchen drawer, walk upstairs to my bathroom, draw a warm bath, immerse myself in the water and open some major blood vessels with the blade. I know how unhesitatingly I would act, once making the decision. I know how little doubt or anxiety would trouble me. I know I wouldn't call anybody or otherwise raise the alarm.
I suppose I could give up the other way. I could allow myself to be ejected from the privileged part of society. I could refuse to partake in the rat race anymore. I could allow my card to be marked and my name to be tarnished. I could let the circling vultures swoop in. I suppose it might actually be more pleasant than the sitting in the chair, quietly doing nothing, just waiting, while in agony.
Regret is the problem.
I cried because I lost the love of my life and it was clearly all my own fault. I cried because I was in the Goldilocks zone but I sabotaged it all. She was just right - not too hot, not too cold - and so were many other things in my life at that time, but I threw it all away.
I don't particularly feel regret, because I don't particularly feel anything. My feelings are all bottled up. There's no time or money for my feelings.
It's been a long time since I cried, but I did cry a little bit last night.
Tags: #relationships