This is a story about cyberstalking...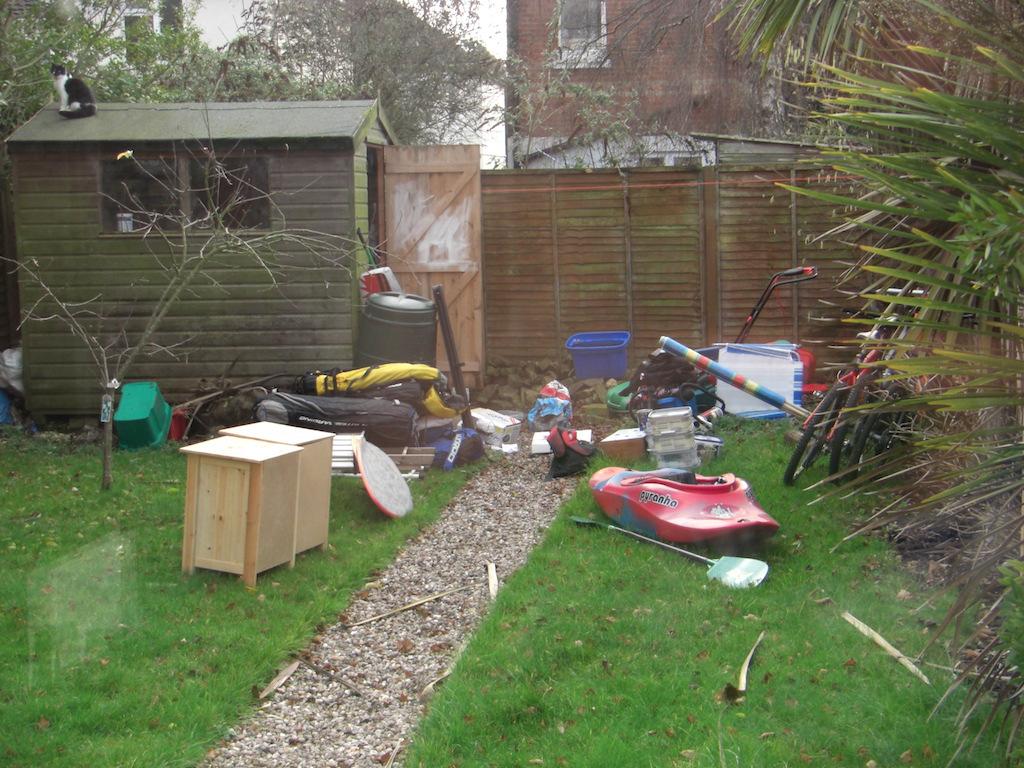 Things are starting to happen faster than I thought they would. I'm not prepared. I didn't think things would slot into place so easily. There's a slim chance I might get a couple of things I really want and need, but the very existence of this blog jeopardises those things. Being sensible, I'd just cut the power and abandon this blog, because the stakes are too high.
How much digging are people prepared to do? There's the best part of 825,000 words here, if you wanted to read it all. Would you be able to say that you reached the right judgement about me, unless you read absolutely everything? Is it really fair to judge somebody on the chapter of their life you walked in on? Can you claim that a small random sample would be representative of who I am?
The easy answer, for most, is not to make so much stuff public. It's simple: Don't write a public blog. Keep things so utterly boring that nobody would get any further than the first few words. I should write about what I ate for breakfast. I should write about things that nobody can relate to. I should write about things that nobody's interested in except for me... well, maybe I do that already.
I'm really badly exposed. I could lose a couple of things that are really important to me. I have the opportunity to build a nice quiet little life in anonymous obscurity, but the cat's out of the bag - my whole psyche is on display on the pages of the internet, for anybody who wants to take the time to Google me, although mercifully I'm a little bit buried thanks to a rapper who shares my name.
I'm changing mindset. In London there are so many people that you can do anything you want and nobody will recognise you or remember anything you've done. In London there are so many people that there's anonymity in the crowd, even if you're doing something that would ordinarily draw attention to yourself. I need to change my mindset to get into the small community mentality, where my face and my deeds are more likely to be remembered. I'm still an nobody; a nothing, but I want to keep it that way - there's no sense in making a fool of myself. I've gotten so used to saying and doing whatever the hell I want, because there are no consequences in London, but in a small town that's not the case. I could end up making myself undateable and unemployable.
I'm trying to tread a fine line between the humble assumption that nobody gives a shit who I am and nobody cares what I've got to say, versus the very real possibility that somebody somewhere might notice me - I really don't want to mix my blogging identity with my professional identity, for the sake of my career. I'm quite careful not to drop the names of my clients or any details of the projects I work on, but I'm not anonymous - I use my real name.
This blog is an experiment. I don't want to be anonymous, but London forced anonymity on me. I could have died in a ditch and nobody would've noticed. I wrote this blog because I wanted to raise my profile. I needed to raise my profile, because anonymity had led me to the point where I felt like nobody cared whether I lived or died, and nobody understood what was going on.
I have ethical objections to anonymity and the pressure to maintain a spotless corporate-friendly immaculate CV with no gaps, and a whiter-than-white social media image. I think it's too much pressure, to ask people to hide their faults. I think it's bullshit, to pretend like we don't have mental health problems, or have made any mistakes in our life. I think anonymity is a fate worse than death. Fuck anonymity.
I hope that one day, I can unify my dating profile with my CV and my LinkedIn and this blog. I hope that one day it's socially acceptable to announce my faults along with my achievements. I think that too many talented people; too many valuable lives are squandered because we insist on presenting such a bullshit image of perfection, when humans are anything but perfect. I think it's making us sick and anxious, having to wear a mask all the time, for the sake of our pathetic salaries.
It's me who's going to end up buried, potentially, if I'm not careful and I don't shut up. One slip, and you're labelled as undesirable, unemployable, undateable... the wrong sort of person. One slip, and you can find yourself shunted into the sidings. There are so many gatekeepers who are looking for a reason to reject you.
So, I challenge those who would skim a tiny fraction of what I've written and decide that they've read enough to judge me, to either read more, or not to bother trying to leap to any quick conclusions. If you want a synopsis of me, it's there to be found in the form of my CV, my LinkedIn and my other sanitised bullshit that you see every day. This is something special that you don't normally get to see, so treat it with respect. Everybody has a real life which doesn't fit onto 2 pages of A4 paper, and contains mistakes as well as all the good stuff, but you don't get to read about the bad stuff, normally.
I think what I'm doing is brave, and it helps me so I'm not going to hide it. I think that we should be moving towards honesty, transparency and authenticity. I think we've been living for far too long, with an encroachment of the workplace that forces us to present ourselves in the very best possible light. I think that society is facing an incredible amount of problems because we can't talk about our mental health problems; our stress levels, for fear of being seen as sick, weak and unreliable by our employers. I think that I'm living life the right way, even though it could potentially be very costly for me. Somebody's got to be brave enough to do it first.
This is my 'baggage up front' declaration, and I refuse to back down even though I'm scared. I'm scared I won't be able to get a girlfriend. I'm scared I won't be able to get a job. I'm scared that people will judge me and think that I'm a bad person. It's scary, to write down everything that goes on in my head like this, but it's also cathartic and helpful to me. There's an epidemic of mental health problems and most people are just about managing, and this seems to be the antidote to me - to write with candid honesty about what's really going on, rather than the usual "I'm great" bullshit mask we have to maintain. It's hard work, pretending to be a perfect human being.
So... let's see what happens. I might go broke and be single. If nobody does the experiment, we'll never know the outcome.