This is a story about quality of life...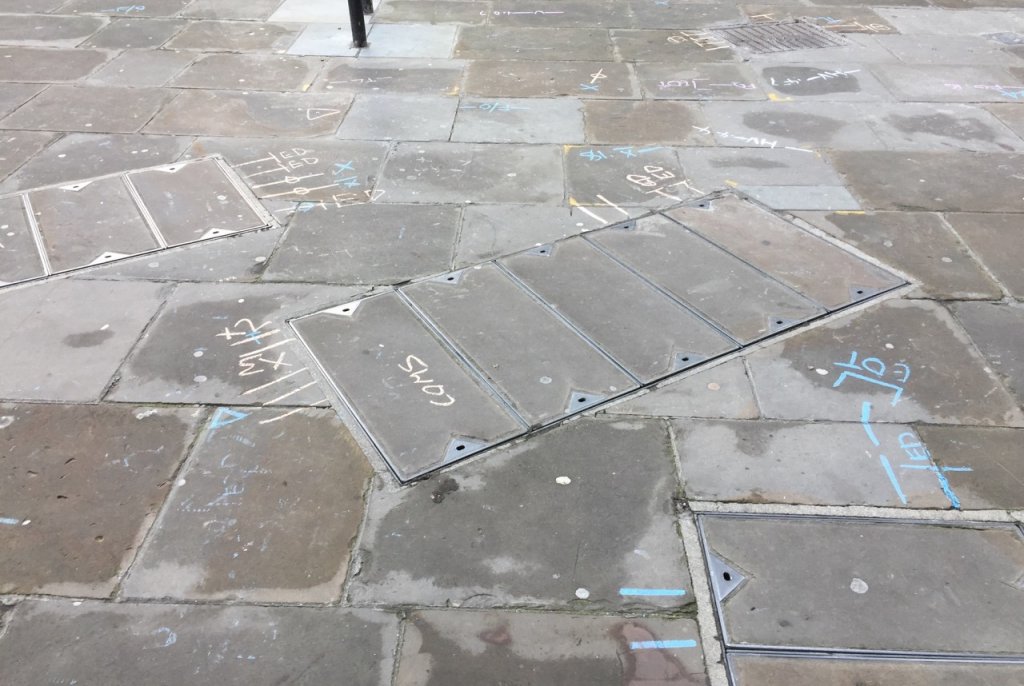 You would have thought that rock bottom would come when you're sleeping rough, arrested by the police, thrown into a cell, you've spent all your money on drugs, you've got a physical dependency, you end up hospitalised or locked on a psych ward. You would have thought that losing your job, your apartment and tarnishing your otherwise squeaky clean CV, credit score and other things that are important to give you access to well-paid respectable work, would be the most crushing blow. In fact it's the lead-up to the point where you lose everything that's far worse. Once you're cut adrift and tossed by the wind and the waves, then you might as well just relax and go with the flow.
I woke up this morning, having been awake since 3am, worrying about the tricky transition between two contracts that are worth six figures, annually. It's a nice problem to have, right, to have two companies offering to pay you big fat wads of cash for your time and expertise, but the reality is somewhat more complicated.
I've drained my business bank account, because I've needed to buy plane tickets, book hotel rooms, train tickets and AirBnB rooms. I've been working for three months, but I'm still waiting to be paid - these are the commercial challenges I face. You've got to speculate to accumulate.
I have borrowing facilities available to me, but a substantial portion of my income is wasted on interest, paying for the money which I've needed for cashflow. Cashflow is tight when you're only managing to work 12 weeks a year, because you've been so unwell. I was hospitalised with DVT and both my kidneys had failed. I was hospitalised after a massive overdose - a suicide attempt. I was hospitalised and sectioned for mental health reasons, for my own protection. These are considerable obstacles to earning money, despite the fact that I discharged myself from hospital against medical advice, so that I could struggle into the office and not lose my job... but I lost it anyway. After my suicide attempt I struggled into the office, but I lost my job anyway.
I'm struggling into the office every day. I'm working Tuesday to Friday, for 4 hours each afternoon. My colleagues look at me like I'm taking the piss, as I saunter in at lunchtime and leave soon after 5pm. I travel across the country on a Tuesday morning, and I travel back the other way on a Friday evening - over 3 hours each way, which some people might scoff at. I know that there are many people who do long commutes, but I doubt many of them do them in the same year they were hospitalised as many times as I've been, due to medical emergencies.
This is my rock bottom - I'm only able to work about 16 hours a week, but it's killing me. I woke up this morning and I'm properly physically sick. If it hadn't been for the fact that I had to check out of my AirBnB, I would have stayed in bed. You'd have stayed in bed too, if you felt like I do. This is rock bottom - struggling along and barely managing to survive, even if you think that my situation is not very desperate.
I'm quite qualified to tell you what's desperate and what's not, because I've slept rough on the streets; I've lived in 14-bed hostel dorms and psych ward dorms. It's not a competition. Either you accept that I know what rock bottom looks like, or you don't.
What you can't see - because you only look at the good bits - is how quickly my life could unravel. I've got no safety net; I've got no cushion. My life hangs by a few slender threads. Of course I accept that I've had a run of good luck, such that I haven't ended up bankrupt and sleeping rough again. Of course I accept that I've had a run of good luck that there are still opportunities available to me; there's still a slim chance that I might rescue myself from my desperate situation.
There's an infantile attitude that I have to constantly suffer, like life is simple and all I need to do is get a job stacking shelves in a supermarket. You don't understand how real life works. You're not acknowledging reality. In reality we can't just abandon all responsibility and pretend like it's not psychologically destructive to lose hope; to have our dreams shattered. Loss of status and having a black mark against your name is a big deal. Being chased by debt collectors and bailiffs is a big deal. Having court summonses and court judgements and being sued into oblivion is a big deal. Getting fines and charges and all the other things that get slapped onto a poor person whose life is imploding, is a big deal. Real life... REAL LIFE involves earning as much money as you can, so that you don't have to take a calculator with you to the supermarket and ration out the value-price beans. Your infantile fantasies that we can just abandon everything that society holds dear - bank accounts and credit checks - and instantly switch our lives to be free and easy... this is complete and utter horse shit.
The reality of life is that there's a great deal of precarity. It might not look like it, but I've worked very hard to get myself back on my feet and I'm still a long way off. It might not look like it, but I couldn't have put in any more effort; I couldn't have handled any more stress - it's enough to give the most stable and secure person that you know a massive nervous breakdown. Eventually, we all reach our breaking point. We can't tolerate mental torture forever.
I've got my 3+ hour train journey, then a night in one place, a night in another, a night somewhere else, then it's back on the train, back to my job, time to check into yet another AirBnB I've never set foot in before. I need to buy two birthday presents, get a haircut. I need to do some washing. None of this is beyond the wit of man, but I'm so mentally and physically sick that I need to spend at least a week in bed, but I can't. I've got to keep the plates spinning.
Yes there are parents out there who are stressed out of their minds. Yes there are starving Africans. Fuck the fuck off. You think I've only got nice problems to have? You think my life is rainbows and puppy dogs and candy floss? Fuck the fuck off.
This is my rock bottom, because I want to throw everything away. It's too much effort. It's too much stress. It's causing too much anxiety. It's too exhausting. You think what I do is easy? If it's so fucking easy why isn't everyone doing it? If it's so easy, why aren't more people bouncing back from divorce, losing their home, drug addiction, alcoholism, bankruptcy, trouble with the police, mental health problems, suicide attempts, physical health problems and all the other things that bury people? Why aren't more people pulling themselves up by their bootstraps and getting themselves back on their feet?
It feels like I'm really close to a breakthrough, and that's what makes it so hard. All the time I'm thinking "it's only another 6 weeks, 3 months, 6 months... until I'm all fixed up and back to health, wealth and prosperity". It seems like it's no time at all, but that's because you're an idiot. You just don't understand how the shortest possible time can feel like an eternity, when you're in agony; when you're in such distress.
So close but yet so far.
Tags: #career #addiction #alcohol #homeless #drugs #suicide #hospital