This is a story about the violent rape of strangers by sexual predators in a public place...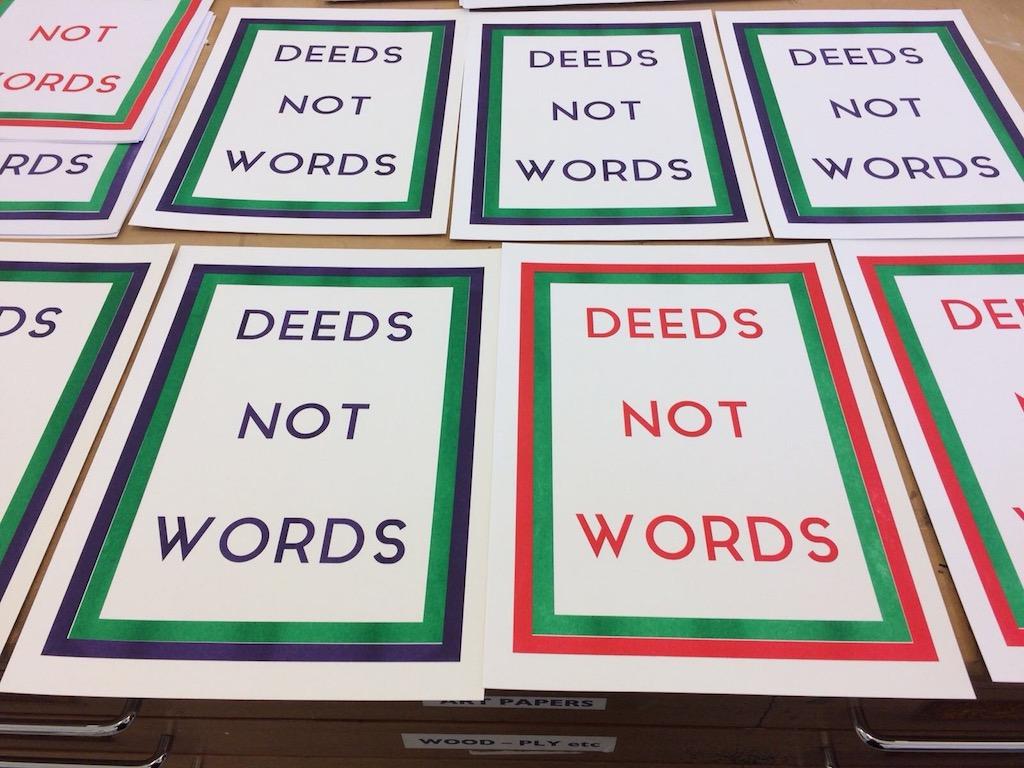 I was writing a comment in response to something that a friend shared about a convicted rapist in New Zealand, and I wrote the words "I'm not a rape apologist but...". That was a red flag. That set alarm bells ringing in my head. I decided that I must write about the violent rape of women by men, who drag their victims into alleyways or bushes, silence the victim's screams for help and overwhelm the victim's physical resistance, using the male rapist's superior strength. I decided I must write about those violent rapists who proceed to penetrate their victims with their penises, despite the protestations, struggles to fight off their attackers, attempts to escape and/or scream for help, by the women whose bodies are violated, physically injured and are whose minds are left psychologically scarred for life - traumatised by these horrendous rapes - perpetrated by complete strangers in public places.
Oh yeah. Also, trigger warning.
My response to the article was motivated because my interpretation of the article being shared was not "the victim was hardly mentioned". My actual interpretation of the article was that "rape culture is so ubiquitous and normalised that average men are sexual predators", which is barely a short step away from saying "all men are rapists".
I've decided to write about a few personal incidents, which might shed some light on what it's like being an average man. Or rather, what it's like being me at least - somebody who's been married, owned a house, has had a great career and has never been known by any of his friends, acquaintances, girlfriends, exes or co-workers as "a bit of a creep" or even "a lecherous sexual predator" unlike all the very many the celebrities we read about, accused of sexual harassment, indecent assault and rape.
If you're me - a man - then you're also part of "rape culture" whether you want to be or not. I'm not exactly sure what "rape culture" is, but I am aware that some UK university students were recently banned from Warwick University for 10 years for discussing rape in a private chat group. That ban was later reduced to 1 year. I presume this is an example of "rape culture" but I'm unsure.
What I am sure about are my own experiences, so I've decided to write about a few of them.
One time...
I travelled from my home city to another city for a date. The journey took roughly 1 hour. The date commenced at lunchtime, and we were drinking until about half-past midnight. She said I could stay overnight at her house. When we got to her house, we kissed on the sofa and then she said I could sleep in her bed. We were tired and drunk. She was wearing her underwear. We kissed some more. We fell asleep. In the morning, I told her that I wasn't sure if she wanted to have sex with me or not - I was getting unclear signals - so she grabbed my hand, stuffed it into her knickers and pressed my fingers against her wet vulva. We did not have sex. Consent was not given.
Another time...
A girl had invited me to her house for a date, but it was 1 hour 15 minutes drive away. I said that I would see her later in the week, after work, because my office was just 10 minutes from her house. She said that she would immediately drive to see me, and then drive home a few hours later: A round-trip of 2.5 hours for a very short date. When she arrived, she asked "you're not a sexual predator, are you?". She then proceeded to kiss me and suggested that we move to the bedroom, because the sofa was uncomfortable. She took off all her clothes and got into my bed. We kissed passionately and she said "make love to me" which was perhaps not consent, given that I had only known her in person for about 30 minutes, and I was not [yet] in love with her. We had sex anyway. She made some other 2.5 hour round-trips presumably for the purpose of having sex with me, although consent always seemed implied, by her leaping into my bed naked and her grabbing my cock when I joined her, also naked.
Another time...
I had been on a date to the Science Museum in London with a very attractive girl, but I didn't feel much of a spark between us. She asked us what we should do next and I said we should go to her apartment and have sex. She made some protestations that my suggestion was impolite and that we definitely were not going to have sex. However we proceeded to immediately travel her apartment - led by her because I had no idea where she lived - and then we had sex. I cannot recall her ever giving consent, but I can specifically remember her saying that we would not have sex, when I first suggested it at the Science Museum. We dated for a period of some months and I fell in love with her.
Another time...
I had been on a date with a girl. She kissed me and told me she found me very attractive. She asked what I wanted to do next, and I said I wanted to go back to her house and meet her cats. She agreed, but stipulated that we would not have sex. We undressed and she gave me fellatio, despite me telling her that it's a sex act I do not enjoy. I did not - cannot - orgasm by fellatio. Then, she searched her drawers for a condom, which had passed its expiry date. Consent was never explicitly given, but she did say at one point "I think you should put the condom on". We attempted to have sex, twice, but failed to achieve penetration. We dated for several months and I fell in love with her.
Another time...
I had been on a date with two girls, one of whom was visiting from Canada. I went back to the girl from London's apartment with both girls. In the taxi I mentioned that I do not like fellatio and I cannot orgasm from fellatio. They laughed at me and said I was a fibber. Later, when leaving, the girl from London suddenly pulled my trousers down and proceeded to attempt to give me a blowjob in the lobby of her apartment block, in full public view. People in passing double-decker busses could see me receiving a blowjob, which I didn't want. On a second date with the girl from London, we went back to her apartment and she told me that she wanted to have sex without a condom, which I did not consent to. She then attempted to give me blowjob again, for what felt like an eternity, despite my protestations that she'd never be able to make me climax from oral sex. Eventually she gave up. Interestingly, her job involved the medical examination of the victims of rape cases. We went on one more date, but the relationship was not successful. We never had penetrative sex.
Another time...
In the eyes of the law I was the victim of a statutory rape. I was 15 and she was 21.
Another time...
In the eyes of the law I was the victim of a statutory rape. I was 17 and he was 30. He was also my boss.
Another time...
I had been on a second date with a girl. Either I invited her into my apartment or she was so engrossed in conversation with me that she followed me willingly into my apartment - our memories are a little different on the matter. We kissed on the sofa and she said "can we do this somewhere more comfy?". I led her to my bedroom. She asked me if I had any condoms. We had sex. I do not remember consent being given. Afterwards, she told me that she had not intended on entering my apartment, entering my bedroom, or having sex with me. I got engaged to her 1 year later. I got married to her 8 years later. In all those years, I do not remember consent ever being explicitly given. Once, when I was in hospital and we had sex during a visit, she said "you don't need to do that" when I began foreplay, which I interpreted as meaning "put your penis inside me immediately" but I cannot be certain that's what she meant, however, she seemed to enjoy our hospital sex and I believe she climaxed. However, her version of events may differ from my own.
Another time...
The girl who was making multiple 2.5 hour round-trips to have sex with me, with assumed consent, later wrote to me to say that she regretted having sex with me. Given that consent was never explicitly given, does that mean I raped her?
There are probably other examples. Perhaps a helpful guide could be prepared that can womansplain to all the many would-be rapist men what is not rape because it's all rather ambiguous and quite scary. It's quite terrifying, not knowing whether your sexual advances are wanted and welcomed, or whether you're a fully paid-up subscribing lifelong member of "rape culture" and a would-be-rapist, given half a chance.
Mercifully, I seem to get signals which are positive enough for me to proceed with caution, but these signals are most definitely ambiguous. I have never had a woman say "put your penis into my vagina now" to me. I have never had a woman say "I consent to my vagina being penetrated by your penis" or other such clear and unambiguous words. I have been asked "would you like to have sex?" or "can we have sex?" and even been told "I want to have sex" on plenty of occasions, but there was always ambiguity. "I want to have sex" does not say with whom, nor contain any detail about what the sex act will consist of.
This whole piece is not about blaming rape victims for not being clear that their consent is not given. This whole piece makes no apology for rapists.
This piece is intended to tell the story of how - in my experience - consent is always a guessing game. I have even had the misfortune of being told that some sex acts that took place were regretted. I know that consent was only ever implied. Arguably, taking a 2.5 hour round-trip, jumping into my bed naked, grabbing my cock, pulling me on top: Those things all seem pretty 'consenty' but there are a worrying amount of times where I've had sex, and I've never heard the words "you have my consent to put your penis into my vagina now". In fact, almost every time I have sex I have to guess whether consent is given or not and very often there were contradictory statements made at other times, giving plausible deniability.
One last time...
I was spooning a girlfriend and we fell asleep. We woke up and she informed me that the tip of my erect penis was inside her vagina. I asked her "is that OK?" and she confirmed that it was. We then proceeded to have sex. If it had not been OK with her, what would your verdict be, assuming I then immediately pulled the tip of my penis out of her vagina? Did I rape her?
These are questions we need to answer, if we're going to get away from accusations that "all men are rapists" and talk of "rape culture" which is unhelpful in a culture which still predominantly expects men to make the first move, and where women almost never give clear and unambiguous verbal (or written) consent for penetrative vaginal sex, in my experience.
In closing, I must make it clear that I'm not a rape apologist, and I sympathise with the victims of rape, who have suffered horrendous traumatic experiences. I apologise to anybody who's been a victim of rape, sexual assault and/or sexual harassment, who might find what I've written triggering and upsetting to read.