This is a story about a nomadic lifestyle...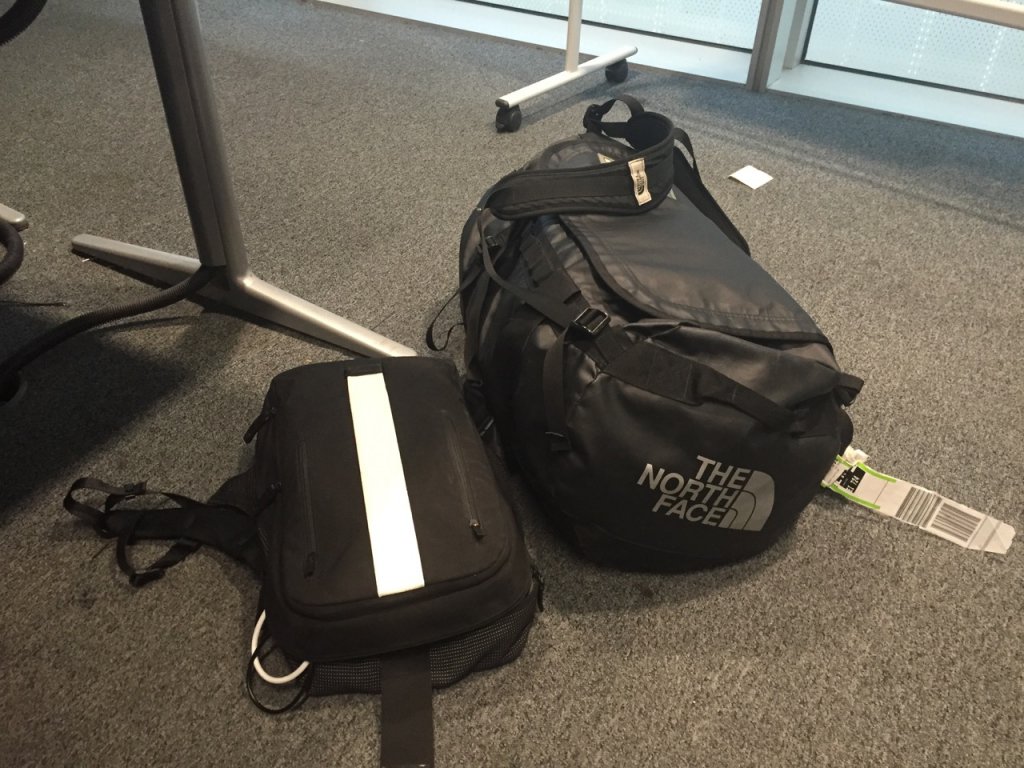 In theory a digital nomad should be able to work from wherever they want, provided there's a decent WiFi signal and somewhere to charge your laptop battery. Why not work from the beach in a hot country? In practice, bosses want bums on seats. I suppose it'd be hard to justify the high income I've come to expect if I was living amongst equally intelligent and capable people, who just happen to have a less desirable nationality on their CV.
I'm washing and drying a whole bunch of shirts, ready for the working week ahead. I'm trying to prepare myself mentally for the Monday to Friday 9 to 5 routine. I'm trying to psych myself up for another period of kipping my mouth shut, my head down and generally trying not to let on that I'm crazy; I'm unwell.
Is it deceitful to pretend to my colleagues that I'm not sick and mentally unstable? Is it dishonest not to declare my mental illness up-front? I don't think it is.
It's my personal life that causes me most of my difficulties, which do unfortunately overspill into office hours sometimes, but I'm more than capable of doing everything that's asked of me and more, provided I have a little leeway on particularly bad days. I don't get paid for the time I take off sick and as long as the work's getting done, I don't see what the problem is.
If I can figure out how to get the support I need - some social fabric in my life - then I'm much more stable and reliable. Perhaps I need to get into the routine of phoning friends more often. I hardly ever speak to anybody except in a work capacity, and at work I'm always presenting a façade of cool, calm, controlled professionalism, no matter what inner turmoil I'm suffering.
Through economic necessity, I've made a choice that is a particularly bad one for my mental health. Living out of a suitcase and going to a place I've never been to and don't know anybody is going to have fairly predictable results: stress, suffering, loneliness, misery.
"You're doing so well" and "you've made such a lot of progress" and "keep going" are the kinds of things that friends say, and I guess they're not wrong. If I can keep going - even just for a few months more - then I'll be cementing a period of progress which has turned my life around, although not yet managed to put me in a financially secure position, yet. Call me impatient if you like, but the suffering I've endured on the journey is not to be taken lightly.
6 or 7 months ago my biggest worry was cashflow - I was so close to bankruptcy. Now my biggest worry is feeling lonely and isolated in a strange new town. It's progress, of a sort.
My lifestyle is a strange one. I can't particularly let my guard down at work. I really don't think my work colleagues could wrap their heads around the journey I've been on during the last 12 months... at least, not until they get to know me better in a work capacity and can see that I'm quite capable of doing a good job. It does however mean that I can never really get close to anybody and confide in them about how I'm really feeling: for that I must look to my friends and my blog.
The danger, of course, is that I try to cope independently. I often forget that I can pick up the phone and try to speak to a friend. Instead, I turn to alcohol, sedatives, tranquillisers and sleeping pills, as I attempt to blot out as much of my consciousness as I can... the less reality that seeps into my brain, because it's numbed by chemicals, the less the horrendous isolation and loneliness robs me of every bit of happiness and contentment.
Obviously, my choices look dangerous and unhealthy; the risks are massive. Economic necessity drives me to act out of desperation.
It would be good if I could find healthy coping mechanisms. Maybe I should stay in a hotel with a gym and a swimming pool, and exhaust myself physically each evening while getting fit, rather than squandering the time watching serious documentaries on TV. As I said before, it would be good if I could develop the habit of phoning a friend, as opposed to reaching for a glass of wine or a tablet.
We'll see what happens.
Tags: #career #friends #depression #bipolar