This is a story about a lack of imagination...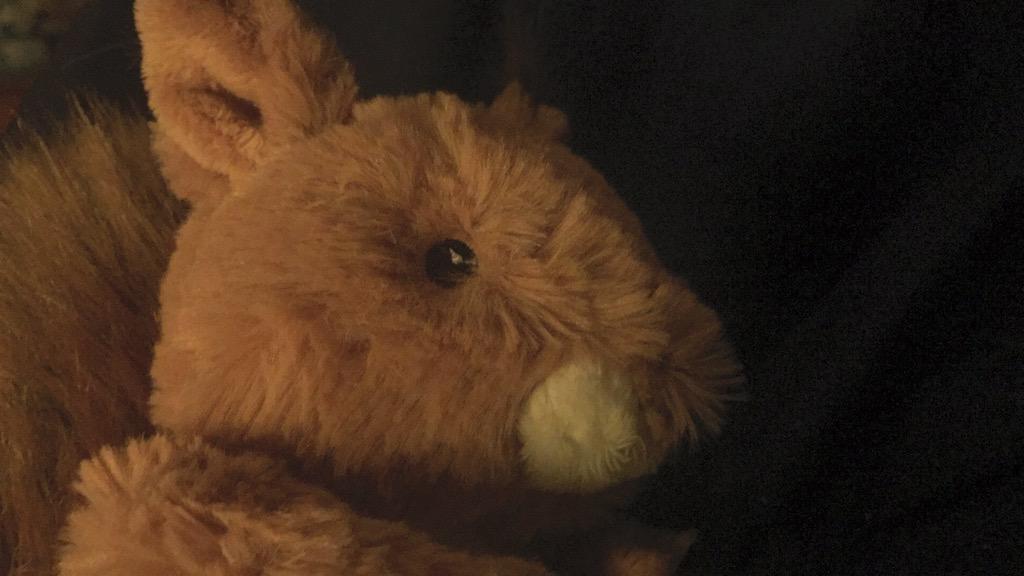 There's global moral panic - hysteria - that screen time is rotting our children's minds. There's a widely-held belief that our kids are not getting enough wholesome 'playing in the dirt' outdoors growing up time as we nostalgically remember getting in our own childhoods. "All this used to be fields" we say, even though we grew up on a housing estate in a dismal suburb, and watched lots of TV, with our parents worrying that 4 or maybe even 5 whole channels of colour audiovisual entertainment would warp our fragile young minds and leave us as dribbling morons.
I was dragged around museums, art galleries, stately homes, ancient ruins, churches, cathedrals, mosques, cobbled streets and other sites of historical and cultural interest, in the hope that some of those educational experiences would rub off on me and undo some of the dumb. Never was there an opportunity missed for extreme panic that I was enjoying my childhood too much, and I should be forced to endure some interminable excruciating lecture from an insufferable bore about their particular academic fetish.
I suppose it's a parenting strategy, to provide your children as a captive audience for people who're so lacking in charisma and life skills that they're unable to cope in the real world - roundly ignored by people their own age - while meanwhile the parents can get drunk, smoke and take drugs, and otherwise leave the bothersome business of raising offspring to a state or charity funded organisation masquerading as an educational establishment.
Why the obsession with constant education and cultural experiences anyway?
Oh, you're taking little Hugo to the museum are you? How wonderful of you. How original. Slow clap.
[I stole that line from a poster on the London Underground, mocking sharp-elbowed ambitious middle-class mothers, eager to cram their children's heads full of stuff that'll make 'em sound smart at a university interview, in the hope of barging to the front of the queue; getting a so-called head start in life]
You should read about Asian tiger parenting if you want to get a chilling glimpse into the kind of future we're headed into. Instead of worrying that iPhones and iPads are rotting your children's minds, you should be more concerned that exam result league tables, homework, extracurricular activities and the obsession with your children's academic achievements, is psychologically destroying your precious little darlings. The anxious, withdrawn, introverted adults who prefer to communicate almost exclusively via memes shared via the internet, aren't a product of the internet and modern technology, but actually the very predictable and unfortunate result of placing an excessively heavy burden of expectation on little kids.
"They'll thank me for it later in life" /  "If I don't give them a head start in life they'll end up working in McDonalds"
Wrong.
I do empathise with the fears of parents, of course, but I must point out the consequences of the collective insanity of believing your precious little darling is special and different, and they need to be pushed to the limit during every waking hour in order to realise their full potential.
Both childhood and parenthood look to me - as an outside observer - like an unpleasant pressure cooker for all involved, producing a plethora of psychiatric problems. There's an obsession over school catchment areas, 11-plus examinations, grammar schools and a set of metrics, which measure children's academic abilities at an ever-earlier age.
Children are somewhat cursed with filial obedience - they naturally want to please their parents. What's a kid got to these days to get their parents off their back. Seemingly, they need to completely eschew iPhones, iPads, video game consoles, television, and bury their heads in scrolls of parchment (novels would rot their fragile brains, of course).
Culturally, we seem to celebrate abstinence at the moment. We loudly boast about how little sugar we're eating. Every month seems to have a catchy name - like Stoptober - related to giving something up like alcohol or tobacco. Low-fat, low-carb, low-fun, low-stimulation, low-enjoyment seems to be the name of the game. It's as if we're seeing the rebirth of the puritans. Should we all thrash ourselves with nettles too?
I feel guilty for spending a week at a Disney-esque resort, with rollercoaster rides, water slides and other low-brow entertainment, with no historical or cultural authenticity at all - everything's brand new and made of modern materials. I feel guilty for enjoying things which were created to entertain, not to educate. I feel guilty for having a good time instead of expanding my mind. That guilt has its origins in upbringing; in a childhood dominated by my parents' panic about my mind melting and me forgetting everything I'd learned, if I stopped being educated for a single second and just got to sit and watch cartoons with my bad influence friends.
I see no evidence that technology, entertainment, games and screen-time in general, is creating a generation who are less imaginative, less creative, less academically gifted, less talented, less well-informed and less knowledgeable. If anything, the evidence seems to point in the opposite direction. Give a child access to YouTube and Wikipedia and they will willingly and eagerly embark upon a self-directed learning journey, which will deliver far more valuable facts for your precious darling to regurgitate, into their brainbox, than an unlimited amount of nagging, arguments, tears, tantrums, private tutors, private schools and trips to sites of historical and cultural significance.
What do I know though? I'm an idiot who likes mindless entertainment.
Tags: #childhood #parents