This is a story about the right to be forgotten...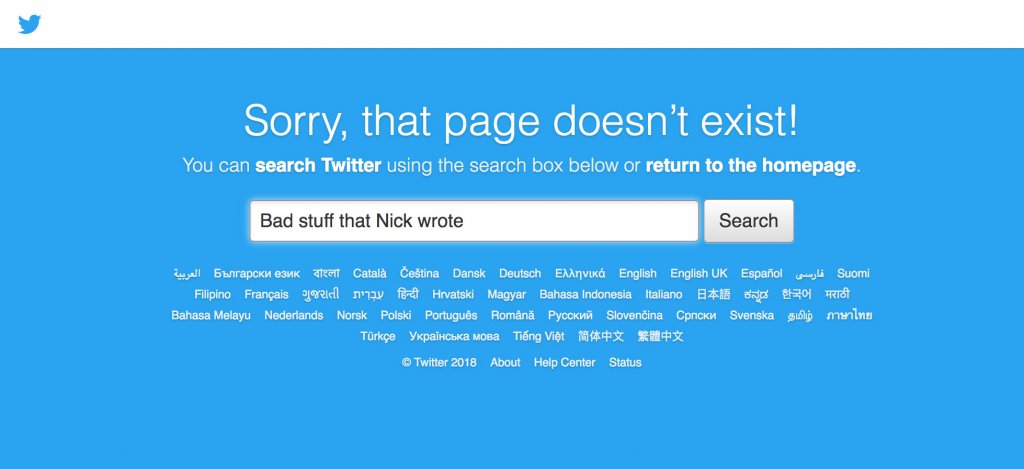 If you're transgender, you might want all records expunged which could link you to the gender you had previously identified as. Similarly, if you're recovering from an illness or being otherwise rehabilitated, you don't really want the whole world to know you were sick. We have specific laws which stop people from revealing a person's old name or other identity details, after they have changed gender. We have specific laws which allow criminals to be fully rehabilitated after their convictions are 'spent' - nobody is allowed to know that they were in prison after a certain amount of time has elapsed since they "served their time". Our medical histories are private and confidential, and to reveal details of somebody's medical records would be a criminal act.
We work very hard to ensure that people's entire future isn't jeopardised and prejudiced by things that happened in the past. We have laws that specifically forbid discrimination, and others which prevent questions being asked and requests for information which is an invasion of privacy, and would be liable to be used against a person in a discriminatory manner.
Things get a bit harder when we start to talk about things that we ourselves have somehow made public. If you decided to put your full name, date of birth, place of birth, where you work and what you ate for breakfast onto Facebook or Twitter, should you suffer the consequences for your naïvety when sharing such things on the internet?
Sometimes the internet doesn't forget.
Google has quietly dropped access to its caches - you used to be able to see copies of a webpage that Google had stored, so you could see things that had been deleted or changed - you can't do that anymore.
In theory, if you put something up on the internet which you later regretted, removing it should eventually mean that it's digitally deleted and therefore it's as if it never existed - it's not like a newspaper or a book, where ink and paper were combined to create a permanent physical record. If some of the 1s and 0s of binary data get changed on the internet, it's virtually impossible to prove that any data has been deleted or amended at all. I could forge a copy of any webpage I wanted, saying whatever I wanted it to say - how is it possible to prove that a copy of a webpage is a bona fide snapshot of what it looked like at a certain point in time? It's impossible.
There are parts of the internet that have been copied so many times onto so many different computers that the archives will probably never be lost. "Blockchain" is a buzzword that gets thrown around a lot at the moment, which is just another word for a load of data which is held on loads of computers, all connected together on the internet. This is what we understand to be an "immutable" record of how a piece of data looked at a certain point in time, because there's consensus amongst multiple sources, such that it's highly likely that a person did write something on a certain date, back in the early days of the internet, preserved in the archives... or that a certain transaction took place, preserved in the blockchain. However, the internet is now far too large for there to be any kind of archive of everything, let alone multiple copies which could prove conclusively what a webpage looked like on a certain date.
Thus it's almost but not quite possible to airbrush history on the internet. The internet is somewhat amnesic.
I've tried to avoid deleting anything from my website or editing stuff that I've published, but occasionally I think that discretion is the better part of valour, and I modify or delete things. Often times I regret deleting and modifying things... there always seems to be a consequence for removing information which could hold people accountable... better to hold your ground and simply take a position of truth and honesty, I think.
We have laws which protect people who are honest and truthful. Journalism would not be able to survive the libel lawsuits if we didn't enshrine the right to speak truthfully into law. In the UK we don't have absolute freedom of speech like in the United States, but we do have the right to speak and write provided we speak truthfully and our opinions are the fair and reasonable ones that any person would be likely to share, given the same set of facts.
My strange crusade of the past few years has been to write with candid unflinching honesty, everything about myself, both good and bad. Sometimes however, I've had to write about things that are upsetting me, which has involved writing about other people and sometimes about organisations. It's difficult to know where to draw a line. If I've learned anything in the last few years, it's that 99% of people have completely different feelings about risk and privacy from me. I'm sacrificing my privacy and taking a huge risk, which most people don't want to do, so I need to be careful I don't accidentally co-opt anybody into my personal crusade. It should be noted that I take extreme care not to identify anybody or share anything private which could be linked to any individual.
Thankfully, most people don't give a shit about anybody other than themselves, so I've been able to write pretty much whatever the hell I want and nobody gives a damn.
Tags: #writing #privacy #socialmedia