This is a story about the start of an eventful year...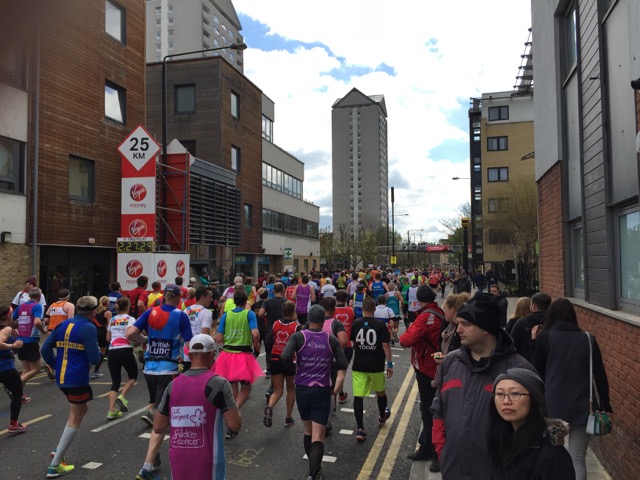 On May 13th, 2015, which was my Mum's birthday, I decided it was time to try and clean up my act and get back on my feet. I spoke with a friend from Ireland who had been very supportive during a very difficult start to the year, but later that day I was sideswiped by events that defy rational interpretation. This is my account of those events.
I came to be staying in a hotel near Finsbury Park, Islington, North London. How I came to be there is a matter of shame and regret, that I don't particularly want to go into. I believed that the predating matter had been settled, and I was killing time until the 13th of May, which was the last possible date I considered it acceptable to have not yet managed to get my shit together. I had set myself a deadline, but I was being quite slow to get on with what needed to be done.
When I had checked into the hotel, it had seemed quite an ordinary place, stuffed full of tourists. The layout of the building was maze-like, and I struggled to find my room. The room numbering wasn't logical, and there seemed to be staircases everywhere. My room was sparse beyond belief, with two very basic single beds, and a flimsy wardrobe. The curtain was barely more than a semi-transparent sheet. I'm not being snobby, because I was lucky to have a dry roof over my head, but I mean to describe the setting for some of this tale.
My hotel room was on the top floor, with a large sash window looking onto the terrace of houses opposite. You could see in the windows of the house opposite. Outside the window was the top of the bay windows of the rooms below, forming a kind of balcony without any railings. Obviously you weren't supposed to climb out of the window onto that balcony, but more on that later.
There had been some excellent sunny weather, and I had come and gone from my room to a little shop nearby to purchase ice lollies, as well as other food & drink, but I was pretty under-nourished. I was also extremely sleep deprived.
2015 had not been going well. In Swiss Cottage, my landlord had decided he wanted to end the contract of me and my flatmates and re-let the flat at much higher rent, after he had spent money on much needed renovation. The flat had chronic damp problems and the heating didn't work, until I had eventually nagged him into fixing the place up... triggering my own eviction. My contract with Barclays had been unexpectedly terminated due to a complete asshat of a guy trying to protect his key-man dependency and little fiefdom... I wasn't the only one who he didn't get on with, and the existing contractors had refused to work with him, leaving me with the short straw.
I returned to the hostel I had lived in, after being chucked onto the street by Camden Council, a year earlier. Camden Council had been most unhelpful in their legal duties to house a resident, and had wasted a lot of time. I was given two weeks in a crisis house, but it was then left up to me to try my luck with local homeless charities. They literally didn't care.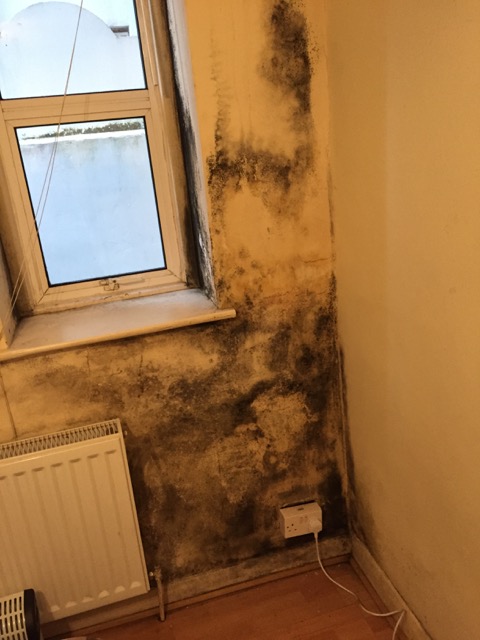 In the summer of 2014 I had been living in a hostel in Camden Town, funded using my overdraft. This had gotten me back on my feet, so why wouldn't I go back there at the beginning of 2015, when I no longer had a place to live? It turned out that most of my friends had managed to move on and make a better life for themselves. The prospect of starting to rebuild my life again, from scratch, was devastating.
I decided to head out East, and lived in a hostel in Shoreditch and then one back in Swiss Cottage. These were chaotic times. Food and sleep were the big casualties, which had a knock-on effect on my mental health. Dragging piles of bags all over London, while not looking after yourself and having very uncertain living arrangements is quite detrimental, it turns out.
It has to be confessed that stimulant abuse was a large component of these problems. The insomnia and anoretic (appetite suppressing) effects of these chemicals conspire to cause you to neglect to sleep and eat. Without sleep and nutrition, the brain quite naturally gets pretty strung out, and you're more susceptible to strange thoughts and behaviours. Quite possibly this entire tale can be told as the result of a chain of unchecked drug binges, but there are elements that are clearly external influences.
As with any drug addict, ever, I decided to have "one last hit"... and this is where things go a bit sketchy.
I was overcome with a sense of threat. I felt like I was being watched, listened to. I decided to lock myself in the bathroom, around evening time on the 13th of May, 2015. I stayed there until the next morning, trapped by fear.
Fear of what? Well, at first, it was impossible to describe. I felt that the people in the houses opposite were staring in through the large sash window, with its flimsy curtain. I felt that the people in the neighbouring rooms were listening in to my mutterings. I felt sure that there was some hostility, just outside the door of my room.
When I was in the bathroom, for the whole evening and night, there was nothing to suggest that anything untoward was happening, but I was still racked by this irrational fear. In the middle of the night, to calm myself down I started telling stories to myself, in the pitch blackness: I hadn't turned on the bathroom light. I gave myself a lecture, on all the physics that I know. I went through everything from fluorescent lightbulbs, to Cathode-Ray Tube televisions, Light-Emitting Diodes and lots of other phenomena that can be explained by Quantum Mechanics. I then started to tell myself a story about the birth and death of the Universe, in some kind of helio-centric model, with a new interpretation of atomic fusion. Clearly, I had lost my mind.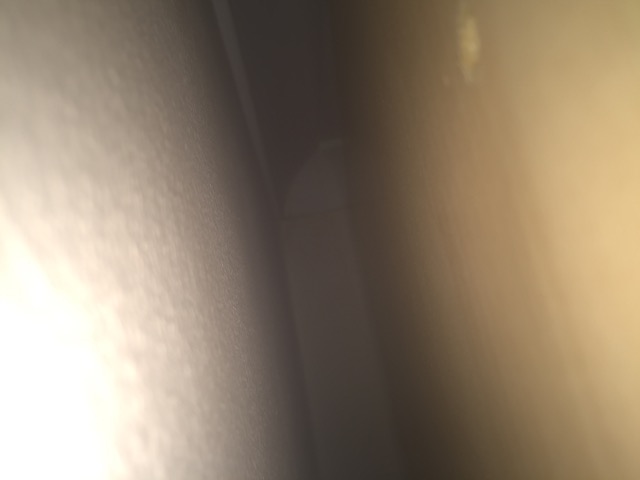 As dawn broke and I could see light under the bottom of the bathroom door, I was certain that I saw flickering light and shadows in my room. This made me extremely agitated. As time went on, I heard stampeding in the corridor, and crude animal noises being made by people, whistling sounds. Then, the fire alarm bells started to be sounded at random intervals, accompanied by yet more running around that sounded like adults acting like children.
I was intensely annoyed at this animal call, running in corridors, fire bell cacophony. I felt extremely persecuted and afraid of imminent attack by these savages. Clearly, I was being deliberately spooked, pranked, by some malicious idiots. This went on for a couple of hours.
Eventually, I could stand it no more, and decided to act as if I couldn't hear what was going on, and try and act normally. I had a shower in the dark, towelled myself off and burst back into the bedroom to face my persecutors. There was no clear sign of anything wrong, but I was freaked out.
There were sounds that were quite clearly audible of the other hotel guests in the adjoining rooms. I was muttering to myself under my breath, in a German accent for some reason. I assumed that my low-volume muttering could not be heard by anybody. I was quite angry and resentful that I had been made so fearful by a bunch of childish adults, playing pranks in the corridor, and started to mutter all kinds of weird things about these people, mostly about them being crass, uncultured out-of-town folks.
At some point, it seemed like I had clearly been overheard, and there was an angry reaction outside the door. I felt ashamed that I had caused offence, as much as I felt surprised that my insane mumblings had been overheard. I took the 'please do not disturb' sign and tore off the 'not' and hung it on my door handle outside my room as some kind of peace offering. As far as I could tell, the hostile family I had upset took particular offence to this, and it sounded like I was about to be lynched.
I hurriedly packed my bags and phoned the hotel reception, and asked if they could smooth things over with these guests, as I didn't fancy getting my head kicked in by some family of chavs who seemed to be spending most of their day hanging around in a budget hotel room antagonising me, rather than going sightseeing around London. I begged the manager to send somebody to safely escort me to a waiting taxi, where I would beat a hasty retreat.
There was a knock at the door, and an energetic young man, beaming from ear to ear bounded into my room when I opened the door. He listened to my concerns with a look of pure amusement playing on his face. He looked as if he could barely stifle a laugh. I'm still not sure if that's because of my strange behaviour and the fact I was clearly off my rocker, or whether he was "in on the game"... but that's just paranoia. The fact that he was a young, well-dressed English guy in good physical shape certainly jarred with the sullen under-paid Eastern European staff that I had encountered up until that time. I had not seen this man behind reception ever, during my comings and goings.
Nothing much seemed to happen. No taxi arrived. No phonecall from reception to say the coast was clear and I could make my escape, free from persecution by the chav family, baying for my blood for taking the piss out of them as uncultured scum. I know it's pathetic to say it now, but I had been half-joking and simply continuing the madness of muttering random crazy stuff to myself, in a bad German accent, such were the depths of my insanity.
I phoned the non-emergency number for the police, and tried to explain my predicament. This didn't go well, and I didn't seem to be getting anywhere. The day wore on and started to get towards evening time. None of this could prepare me for what happened next.
The strange thing is, that over 24 hours had elapsed since I had taken any drugs, and the amount of time that they would last would normally be around 16 to 18 hours, maximum. It made no sense that I was still experiencing severe paranoia, auditory hallucinations, delusions and other weird thoughts and ideas. I struggle to explain later events by simply saying that it was a result of drug abuse.
Perhaps I had finally done it. Perhaps I had finally tipped myself into complete insanity. Certainly, the sense of threat that I had initially perceived was mostly unfounded, unwarranted, irrational.
So, I'll leave it at that for part one. We pause this tale, with me terrified of an angry lynching mob of a family outside my bedroom door, the hotel staff alerted to my distress as well as some non-emergency contact with the police, who were no strangers to me... although it was Kentish Town (Camden) police who I'd had brushes with in the past, but I was now in a different borough of London (Islington). Who knows how joined up the different forces and stations are, especially when dealing with somebody who's got no criminal record.
I wonder what the conclusion will be when the tale is told. That I definitely interacted with people during this time, suggests there is a very real but unfathomable component to this weird story... let's see where it leads.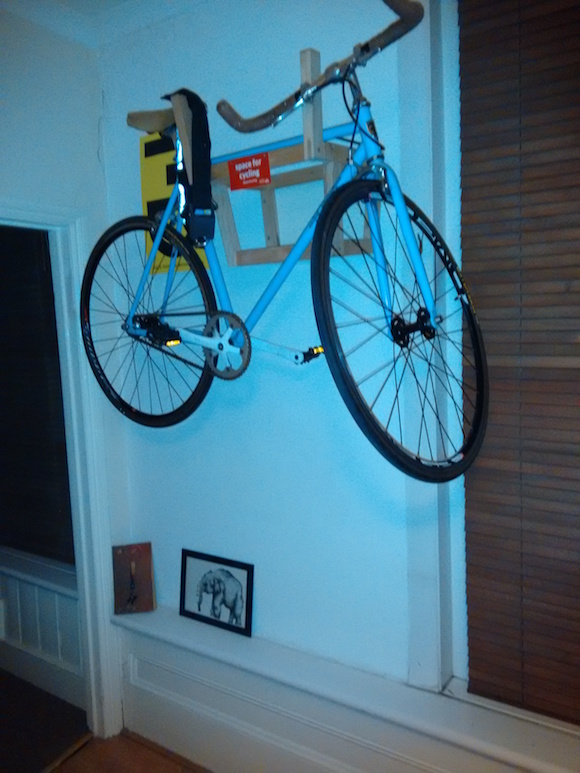 This is where things started to get unravelled, before I ended up in a couple of hotels near Finsbury Park. The fun run took me right past my bike, where it was locked up on the street outside, as a deliciously ironic twist (May 2015)
Tags: #london #drugs #addiction #bipolar #police