This is a story about secret identities and alter egos...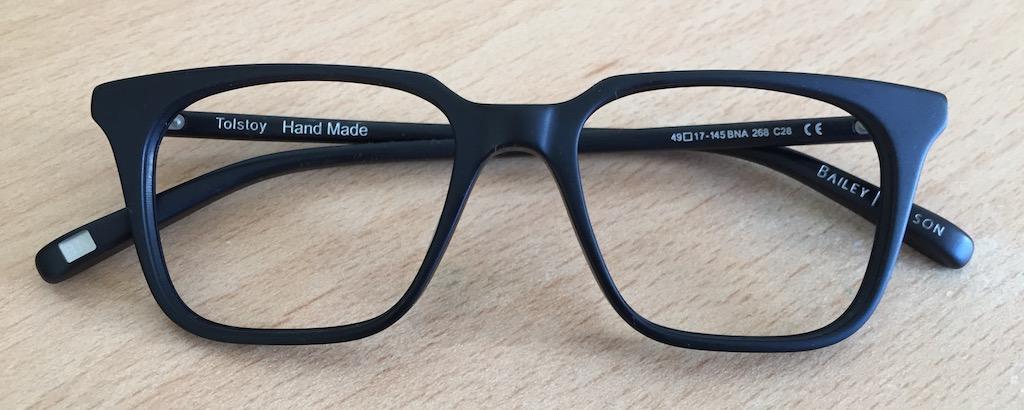 I'm Nick Grant and these are my glasses, which are my cunning and infallible disguise to protect my real identity. It would be a disaster if anybody found out my real name - Nick Grant - because this blog is pretty unflinchingly honest and contains a lot of very unflattering things about me. I'm pretty damn exposed, hence why I wear my disguise.
Today I'm celebrating 3 years of blogging. I've been writing every day for 3 whole years, with only a few gaps due to sickness and near-catastrophic events in my personal life, which have threatened to see me bankrupt, evicted, homeless, penniless and destitute. To have kept writing regularly throughout all the ups and downs of the past 3 years is a huge achievement.
To date, I've written and published 1,013,091 words in that 3-year period.
The last 36 months could be summarised thus:
September 2015: working for HSBC, living in a hotel, dating a BBC journalist. Rent an apartment on the River Thames.
October 2015: working for HSBC. Suicidally depressed. Hospitalised. Fly to San Francisco.
November 2015: fly back to the UK and deliberately get sacked from HSBC. Dating a PA to one of the directors of a major investment bank. Meet my guardian angel.
December 2015: protesting against bombing Syria. Sober for 100 consecutive days. Relapse back into abuse of legal stimulants and benzodiazepines.
January 2016: self harm and drug abuse. Start drinking again. Destroy my bed.
February 2016: abuse of sleeping pills and tranquillisers
March 2016: poly-drug abuse, combining legal highs and medications
April 2016: holiday to Southend with my guardian angel. Start dating again
May 2016: working for undisclosed major multinational organisation, with 660,000 employees worldwide. Replace destroyed bed.
June 2016: working. Suicidal. Bored.
July 2016: holiday to Fuerteventura for my birthday with my guardian angel.
August 2016: working. Suicidal. Bored.
September 2016: project cancelled. Meet love of my life. Minor relapse. Lies. Antidepressants and tranquillisers.
October 2016: in love. Mini-break to the New Forest. Weaning myself off tranquillisers.
November 2016: in love. Drinking a lot. Writing my first novel.
December 2016. in love. Christmas with her family. Eating and drinking a lot.
January 2017: DVT and kidney failure. Hospital and dialysis. Working for Lloyds Banking Group. Neuropathic pain from nerve damage. Taking tramadol, codeine, dihydrocodeine and pregabalin for the pain. Abusing large amounts of Valium and Xanax. Lose contract
February 2017: fully-blown supercrack relapse. Completely addicted to prescription opiates.
March 2017: supercrack. Abusing sleeping pills and tranquillisers. Quitting prescription opiate painkillers. Drinking. Still in love.
April 2017: supercrack. Still in love.
May 2017: attempting to quit supercrack by staying at girlfriend's and taking dextroamphetamine. Not succeeding
June 2017: drug and insomnia-induced mania, paranoia and general insanity. Break up with love of my life. Regret
July 2017: run out of money. Get a job in Manchester. Put all my stuff into storage. Leave London. Fling with girl from work.
August 2017: working for a startup in Manchester. Dating a different girl. Still physically addicted to painkillers, tranquillisers and sleeping pills.
September 2017: breakup. Suicide attempt. Hospitalised. Sectioned. Locked up on psych ward.
October 2017: move to Wales.
November 2017: writing my second novel.
December 2017: working for undisclosed bank in Warsaw and London.
January 2018: working for same undisclosed bank in London. Dating a Welsh girl
February 2018: bank. London. Girl.
March 2018: working for undisclosed government organisation. Rent an apartment in Wales.
April 2018: successfully quit all drugs and medications. Job, girlfriend and apartment all in Wales and very close.
May 2018: relapse. Breakup.
June 2018: government project finished. Mini-break to Faro, Portugal to see old friend.
July 2018: working for another undisclosed government organisation. Living in a hotel.
August 2018: government. Hotel. Single. Depressed.
September 2018: still working for same government organisation. Dating again.
By my calculations, 27 out of 36 months have been relatively OK, but 9 months in the past 3 years I've been a complete and utter train-wreck. The damage that's been done in that quarter of the year where I've been struggling with addiction, has been enough to completely screw up my life the rest of the time, but not quite bad enough to lead to me becoming unemployable, bankrupt and homeless - I always find a way to bounce back.
Somehow I've managed to fit 5 serious girlfriends and 5 major IT projects into the madness of my day-to-day existence, as well as 3 hospitalisations for major medical emergencies, being sectioned, two psych wards, an arrest, two evictions, moving 5 times, 6 cities, 5 countries, 13 powerful prescription medications, 5 street drugs, 121 consecutive days sober, 56 consecutive days sober, 799 blog posts, 1 million words, 14 thousand Twitter followers and a couple of hundred thousand pounds... and all I've got to show for it is this poxy blog.
The story of Nick Grant and his ups and downs might be a bit repetitive, but I'm sure it's not boring. I would argue that it's pretty remarkable that I'm still alive and kicking, and able to string a sentence together. It's remarkable that I'm reasonably mentally stable and I'm working full time on quite an important project. It's remarkable that my colleagues don't suspect a thing. It's remarkable that I haven't made myself unemployable or otherwise ended up excluded from mainstream society. It's remarkable that I'm unmedicated and yet quite functional and productive.
Along the way, I managed to lose my original pair of glasses, but I had a new identical pair delivered today, which I'm wearing now. I had no idea when my replacement glasses would be delivered, because they were being hand made to order, so I find it deliciously wonderful that they were delivered on the day I'm celebrating the 3-year anniversary of starting this blog.
When I think back to my very first blog post 3 years ago - Platform 9.75 - it's amazing to reflect on the journey I've been on and marvel at how effectively my daily writing habit has functioned as a stabilising influence. I very much doubt I'd have been able to recover and continue my journey without the huge amount of help and support it's brought me. I feel really proud of what I've achieved, which gives me some all-important self-esteem in the times when I need it most. I'm sure I'd have killed myself long ago if it wasn't for the people who've engaged with me and what I write, and encouraged me to keep going. I feel loved and cared for even during some very dark and dismal days.
Obviously what I've written is not particularly palatable or compatible with dating and my professional life, but they'll never be able to find me - Nick Grant - because I've been so careful to disguise my identity and make sure that nobody could just Google me and find out all my closely guarded secrets. Nobody will ever be able to make the connection.
My next objective is to get through September 9th - the anniversary of my most serious suicide attempt - without incident. I plan on phoning a couple of the people who managed to get the emergency services to rescue me in the nick of time, to thank them for saving my life.
Tags: #writing #secrecy #privacy #nickgrant #socialmedia #blogging #career #addiction #bipolar #hospital #homeless #alcohol #drugs #sex #relationships #london #startup