This is a story about resonant frequencies...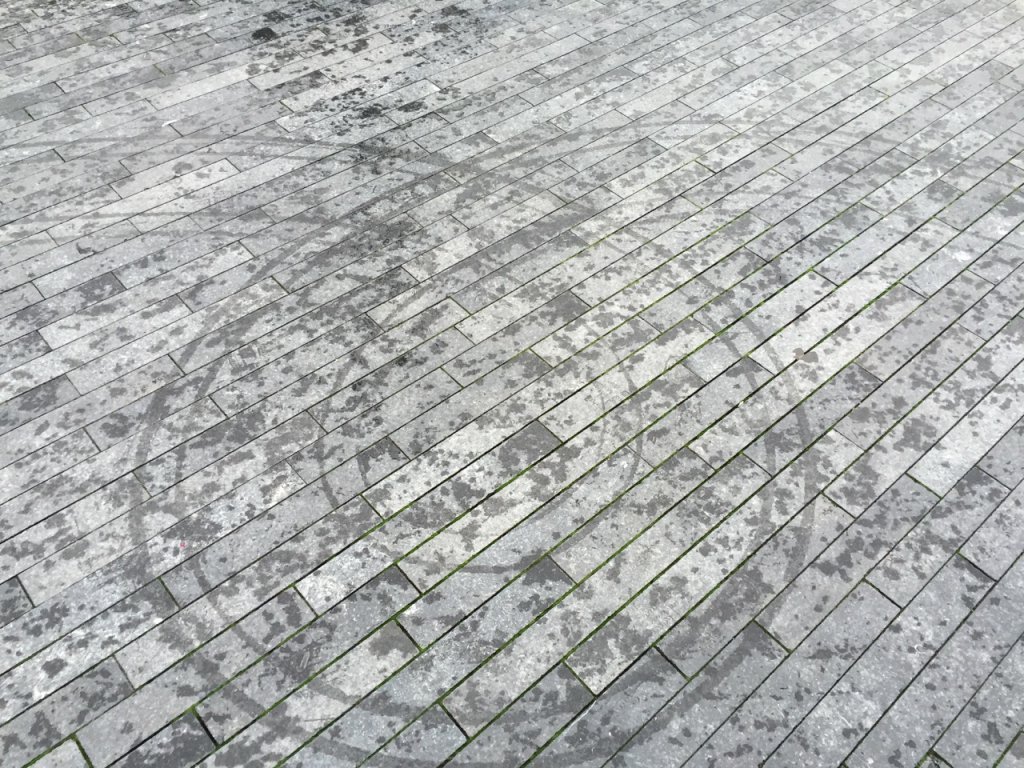 Little things can send me into an unexpected tailspin. Little things matter. Molehills get magnified into mountains and there are storms in teacups. My life appears to be quite normal, ordered, sensible and stable, but it's an illusion: everything is really quite fragile under the thin veneer.
Last week I spent several hours trying to get the sound working on my battered Macbook Pro, which had been recently repaired after some water/moisture damage. There had been a small puff of smoke and the smell of electrical burning at the weekend, which had been rather worrisome, but the laptop seemed to soldier on unaffected... I hadn't noticed that it had become mute.
Software is my job, so I threw all of my 21+ years of experience at solving the problem, plus all the other years of my youth which were mis-spent tinkering with computers... I should have been able to fix the problem. Alas, I decided that it must definitely be a hardware problem and therefore it was going to be expensive to fix and well beyond my very amateurish soldering abilities: I'm a software expert, not a hardware expert.
It's rare that a technical problem like that defeats me. Having already spent the best part of £600 having my Macbook repaired, I was pretty disappointed that something had gone bang inside it, leaving me with a partially-broken Macbook.
I knew that I could buy an adapter for my headphones for less than £10 which would be a cheap workaround for the problem, but every single thing that's a bit tatty and old and partially-broken in my life adds up to a bigger feeling of being overwhelmed by life; that everything's falling apart.
It seems like everything that's damaged tells the same story: stuff got messed up when I myself was in a messed up sick state.
I've replaced a lot of things like-for-like and that really helps. Rather than having constant daily reminders that I broke, damaged or lost things of importance, I've spent the money to get things back to how they should be. Fixing those little things has cost me a lot of money, but the benefit is greater than you might imagine. You probably think you could put up with all the annoying little things, and the things which seem to be superficial, but I can't; it upsets me.
I forgot to wash, dry and pack a couple of T-shirts for my working week. At lunch I managed to drop some food onto my nice clean shirt that I was wearing, so I won't be able to wear that again this week. The nice hotel I was staying in near the office had a laundry service, but the one I was forced to book as an alternative doesn't have those facilities. Tomorrow I have to choose between wearing an unironed shirt, an unironed T-shirt or a smelly T-shirt. I already had to spend all afternoon sat at my desk with a stain on my shirt, because I knew there was no point in going to the car to swap my stained shirt for any of those unappealing options.
These little things - the laptop sound, the hotel, the shirt - they sound like nothing, but they have a far bigger impact my my sense of wellbeing than you would expect.
One might imagine that it's only catastrophic events which truly affect us, and everything else can be tolerated, but all the little things add up: it's death by a thousand cuts.
The things that bother me are quite mundane and boring, and some sound quite easy to fix if you don't actually have to do the fixing... for example a couple of bits of damage to the paint and plasterwork in my apartment. Any idiot knows that a bit of filler and a bit of paint will take care of the problem, but of course to repair anything properly is a lot easier said than done. Perhaps nobody notices the little blemishes and the bodge-jobs, but I do and it's me who has to see them morning, noon and night, every day of my miserable life.
It seems so petty to be whining about tiny blemishes, but the only way I can think to describe it with the analogy of a heavy flywheel which is rotating extremely fast. A tiny chip out of the flywheel's metal will cause vibration. The weight of the flywheel creates tremendously high energy from the centripetal force of its rotation, and the vibration puts a lot of stress on the axle. Before long, the whole machine which the flywheel is attached to will shake itself to pieces.
All of the disruption to my routine, my stability, my living, working, travelling, eating and other such arrangements... it's all highly stressful. Chuck in a few seemingly insignificant other things, and I worry that I'm going to fly off the handle unpredictably, or something apparently minor will trigger a major breakdown.
Why make things any harder than they need to be?