This is a story about unorthodoxy...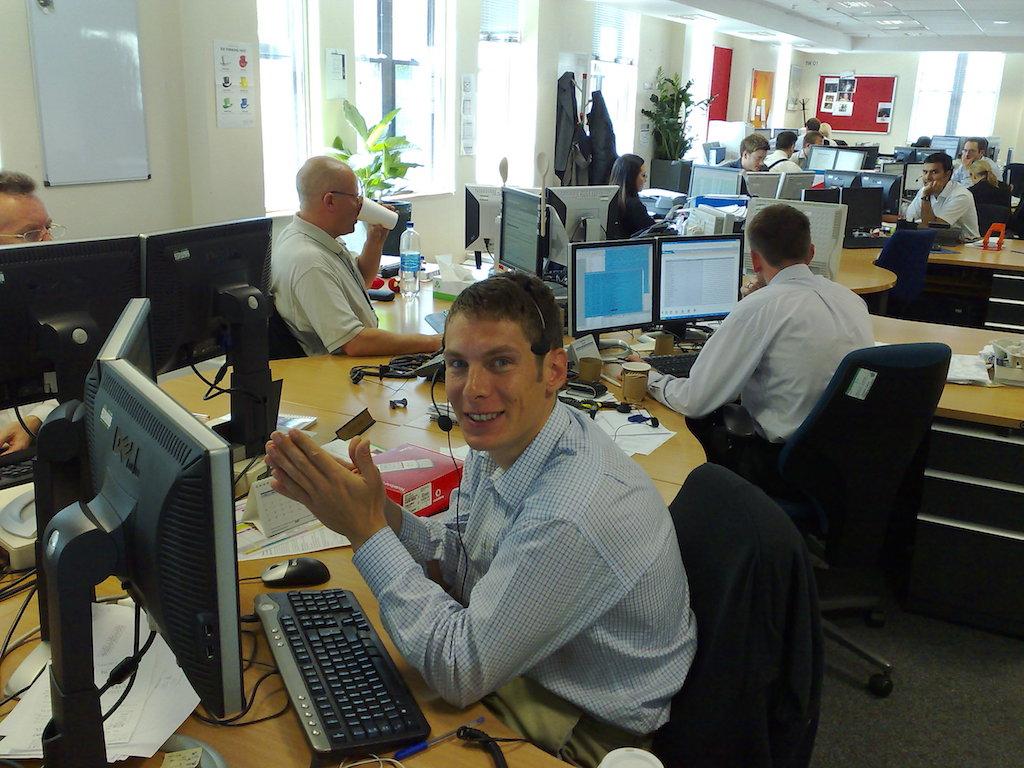 This time last year I saw my old friend from JPMorgan in Warsaw. He'd just gotten me a job. I was almost bankrupt. Some years ago we had been propping up the bar at 4am, the last remaining men standing after all-day-drinking to celebrate me leaving the investment banking world... temporarily. We have the same attitude and approach to life: Everything to excess.
I'm writing this with a little haste, because I'm in a compromised situation.
I need to tell my friend not to kill himself - having received a number of worrisome messages and a call recently - but I can't do so in a direct manner, because it's barely more than a year ago that I tried to take my own life. I know that nobody could have talked me out of it. When I communicated, I did so to ensure that my intentions were clear: I did not want misadventure or an open verdict to be recorded by the coroner.
But.
This is not about me.
This is about a friend who sounds like he's about to end his life.
I have no idea what the emergency setup is in Poland. I have no idea whether a person can be located by their smartphone. I have no idea what the crisis intervention services are like. I have no idea what it's like to be 'sectioned' or otherwise interred for your own safety - 'committed' one might say - in Poland, and whether I might be unwittingly unloading a whole unwanted extra pile of shit on my friend's head, by raising the alarm.
I'm not ungrateful to those who contacted the emergency services on my behalf, who undoubtedly saved my life, but I'm aware that my decision-making power was taken from my hands. In fact, I clearly said at the hospital that I didn't want any medical intervention, but they decided I didn't have the capacity to make the decision to refuse treatment.
Does my friend have capacity?
He says he's drinking 2 or 3 bottles of vodka per day. I'm a borderline alcoholic, and I'd say that my judgement is pretty impaired when under the influence. I doubt I'd have so readily swallowed all those tablets during my suicide attempt last year if it wasn't for the Dutch courage of a gutful of booze.
It's easier to make the final decision when intoxicated.
Perhaps this gives me the moral authority to intervene and save my friend from himself. Perhaps it's my duty to inform the emergency services, such that my friend can sober up and then see how he feels about killing himself once he's got a clear head. How's he going to feel about being forced to sober up and face the decision to go on living in the cold light of day, with a dreadful hangover?
I can tell you all the answers to these questions.
I can tell you exactly how it feels to regain consciousness when you had hoped you'd be dead.
So can my friend.
I can't patronise him. I can't talk him out of what he wants to do. I can't approach the subject.
Strangely, I hope he has capacity enough to read this.
If he does - and I might try to prompt him into reading it - then what do I want him to know?
He needs to know that almost exactly one year ago, I was convinced that my life was totally beyond any hope of salvaging, but he salvaged my life. He got me a job, which rescued me from certain bankruptcy. He got me a job in the nick of time. He saved my bacon.
What can I do for my friend?
I remember he told me how buoyed he was by all the support I get via social media. I remember how emotional it made him feel, reading the comments section on my blog.
I want him to feel that outpouring of love from all four corners of the globe. I want him to feel anchored by connections.
My friend and I tend to value our sense of self-worth by the number of dollars, euros or pounds that somebody will press into our sweaty palms for a day's labour. My friend and I both feel valued when we're paid a lot and a company is chasing us for our skills.
It's disturbing to me that my friend knows that he can get a highly paid job in any investment bank in the world. He knows that he's needed and wanted in the corporate sector. It's worrisome that he knows that, but it's somehow not enough. I can relate. I know what that feels like.
I don't know what to offer him.
To remind him of his value and how much he's cherished is a cliché. I can't patronise him by talking about how much he'd be missed and what a huge hole he'd leave in all the lives he touches.
We're talking about the man who quite literally reversed my fortunes, exactly 12 months ago - from bankrupt to bankrolled; from rags to riches.
What can I say, except that I've written these 900 words with as much speed as I can manage, because from the tone and content of my last phonecall with my friend, he's in a very bad way. I'm very worried about him. I'm acting as swiftly as I can, in an unorthodox fashion, because I want to do something to interrupt and disrupt his behaviour, which looks to be on collision course with disaster.
I know that if anybody said to me that I lacked capacity, or was so patronising as to believe that they know better, and I should be relieved of the decision-making power to end my own life, then I would become doubly stubborn and bloody minded. I'd kill myself just to prove you wrong. Of course I would.
What can I say? I need to publish this, urgently.
I hope my friend reads this. I hope my friend - who helped me get back on my feet almost exactly a year ago - is somewhat moved by my desperation to try something, anything to move the conversation towards positive exciting plans for the future, and our next adventures.
I haven't been writing regularly, and of course I tend to be very self-centred, but I hope that I can continue to write, and include my friend as a living member of the tiny little world in which I inhabit. There are quite literally only two people who I speak to on a regular basis, one of whom is threatening to make an early departure from the party.
He might feel a little uncomfortable that I've made references that almost made him identifiable. Good. I'd rather have him angry and upset with me, than having missed an opportunity to get his attention. I'm being deliberately disruptive and provocative.
Please, mate, don't put me in this position!
Don't make me decide whether I have to call the emergency services or not!
This sucks!