This is a story about processing emotions...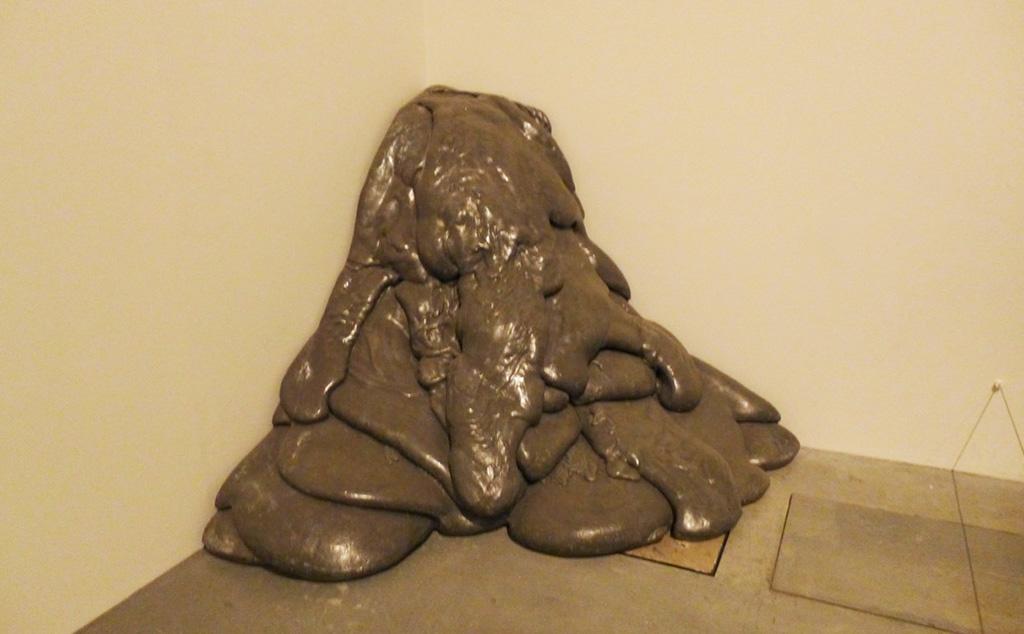 My premonition was right. I knew things were too good to last. My hope and optimism were misplaced. My fears proved to be well founded. My instincts were correct.
The one thing which remains mostly intact is my home, but yet I feel completely differently about it versus a month or so ago. I'd started to imagine a pleasant summer spent living and working by the seaside, but instead the reality is that I'm having a sink or swim moment. If I stay where I am I'll sink, and to survive I will have to swim like crazy to get back to London. My home doesn't feel like home - I don't know why I came here; I don't know why I am here; I'm not happy to be here.
It feels like I've violently swung from crisis to salvation; boom and bust. My life has been a jagged saw-tooth of highs and lows, which briefly started trending upwards, but I know from bitter experience how quickly and easily the trend can nosedive.
For the briefest moment, I connected with a lot of unprocessed emotion; I cried. Then the tears dried up and I went back to my more usual state of torment: PTSD flashbacks.
It's all piling up... the stuff I haven't dealt with properly. There's a huge mound of grief. How could I possibly start to process all that mess while I'm still in the middle of dealing with the non-stop crisis? The task of finding somewhere to live and work and getting myself on an even keel financially sounds simple and easy enough, but you'd be surprised: you need a run of good luck if you want to succeed.
The places, the friends, the companies, the colleagues, the projects... so many have come and gone and I've retained practically nothing. Money runs through my fingers like fine dry sand: there's been plenty, but of course it's all frittered away just staying alive. It's expensive, staying alive: the rent and the bills and the food and the drink, let alone the cost of transport and clothing and everything else that constitutes part of normal existence.
To mourn money is foolish, but the relationships I've developed with people and places shouldn't be dismissed lightly. Even the tiny city-centre apartment where I tried to kill myself in Manchester, I had developed some emotional attachment to; the city itself - although alien to me - was growing on me slowly. It's rather tragic how I've fallen out of love with my current home town. I'm sure I'll feel differently, in time.
Tomorrow's the last day when anything makes any sense at all. My income comes to an abrupt and early end, which is arguably unexpected and no fault of my own. Why am I here?
13 years ago a picked a seaside town and I imagined the life I wanted to build there. I did it. I got everything I wanted.
Then everything collapsed.
All I knew was that I wanted to get away. I wanted a clean break. I wanted to go back to the only other place I knew and where I'd been happy before: London. I went back to London because I was trying to get away from something, someone... everything that reminded me that my dream had been ruined; sabotaged.
That's been my life for 5 years, more or less: trying to get away from dreadful things. Trying to get away from divorce. Trying to get away from the past. Trying to get away from the sadness and the sense of failure. Trying to get away from the grief.
I've been running for so very long, and the grief has piled up unprocessed. I need to stop and mourn my losses, but I can't because I have to run so damn fast just to stand still.
Where now? What next? I have no idea. Away, away... always away.
It seems easy to blame myself: how much have I self-sabotaged? In truth though, how hard have I worked to give things their very best possible chance of success? If you want me to blame myself, fine, but I don't see how I could've done any more to tip the odds in my favour, and try to make things work. Yes, I've made bad choices and done regrettable things, but without a steady supply of paid work everything else falls apart.
Maybe I could succumb to 'magical thinking' and imagine that things would have been different if I'd approached life with more positive mental attitude. Maybe if I hadn't pre-empted disaster, the disaster would never have happened. It's folly: of course the bad things that were going to happen were always going to happen.
So I guess if there's one over-riding feeling at the moment, it must be a sense of loss. I'm sad that another potential nice pleasant life fell to pieces, and I'm left wondering where the hell it all went wrong.