This is a story about helping people...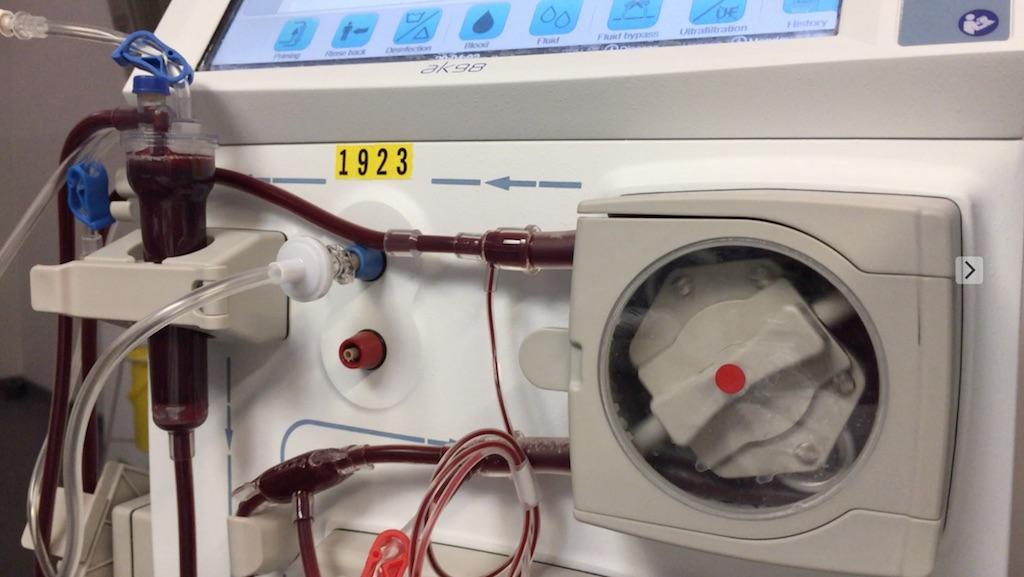 I'm a bit of a work-in-progress. I was on a psych ward in Manchester after a suicide attempt - homeless, jobless, single, friendless (in terms of local friends) and estranged from my family (except my sister). Then, I was plucked out of that dismal life and brought into my friends' family life on a farm in Wales. My friends are aware of my suicidal distress; my depression; my wretched situation. My friends are helping me to get back on my feet.
To leave the psych ward was an immediate improvement to my life. To have a quiet room of my own; a double bed - these were luxuries not afforded on the psych ward, where I was in a 4-bed dorm with only a curtain for privacy. I was unlikely to make new friends on the psych ward - my fellow patients were profoundly unwell and I had no plans to stay in Manchester. I didn't really have anybody to talk to. Now that I'm embedded in my friends' family life I can chat to them and the members of their immediate and extended family - I've been welcomed into the fold... instant social life.
It was my choice not to be sectioned or have the home treatment team - part of the community mental health team (CMHT) - involved in my care. It was my choice to not take lamotrigine, sertraline, lithium or sodium valproate. It was my choice to travel 1,200 miles away on business, and to go back to work in London for an investment bank. I have my reasons for making these choices, but they put my life in jeopardy - the choices are hard to understand. It seems reckless, arrogant and irresponsible to risk my life.
I'm earning money and I'm dating. In some areas, my life seems to be improving a huge amount. In other areas things are every bit as desperate as they were back in September/October of last year. At least when I was on the psych ward I was relatively safe. When I was on the psych ward I'd put myself in the hands of the state - they were responsible for feeding me, housing me and keeping me safe. I didn't feel bad about relying on the state to look after me, because I was so vulnerable. Now, my friends must feel very responsible.
At face value, my depression looks treatable. At face value, my problems look trivial. At face value, I appear to be very functional.
To treat my depression could trigger mania. To protect me from mania - with powerful medications - could leave me unable to work. Without work I will never regain my self-esteem and independence, which will lead to depression and suicidal thoughts. Without self-esteem I won't be able to find a partner. Without a partner I'll be lonely and depressed and suicidal. To meet somebody special and start a new relationship could trigger mania, or bring a whole heap of feelings of inadequacy that could trigger me to seek medications - I want to be full of energy and happiness with my new romantic interest. For example, there's a feeling of pressure to have a rock hard dick and be able to have sex multiple times a night. How do I even function without medications? Uppers and downers, antidepressants and mood-stabilisers, antipsychotics and tranquillisers, sedatives and sleeping pills, erectile dysfunction drugs and refractory period suppressants... things to help me feel good. I so desperately want to feel good.
There's another risk that I don't talk about so much: Relapse into drug addiction. This time last year I was pretty hopelessly addicted - in the clutches of supercrack. Foolishly, I was looking for some Bitcoins I hadn't spent and I found them... on the Dark Web waiting to be used to purchase narcotics. I resisted temptation, but I spent a few days thinking about self-sabotage. It's been 8 or 9 months since I was a drug addict, but that's not very much time at all - it was really recently that drug addiction was wrecking me and everything I held dear.
I've got a fairly simple strategy for avoiding relapsing into drug addiction: To kill myself. Addicts die as demons; despised; hated. Addicts are blamed for their bad choices - the architects of their own destruction. My solution is simple: Die while clean, sober and sane, so that nobody can demonise me. I just want to have some dignity. That's all I ask for really... some dignity.
So, my problems are not really mental health, but they're not really addiction either. I don't take drugs or medications, I'm not mad and I'm not bad. I'm just trying to live a normal life: to have a home, some friends, a girlfriend, a job, cat(s)... a few things. Not much; I don't ask for much.
My friends have helped me. I've met somebody who I really like, but it's early days... don't want to get carried away. I'm working and I've done a good job and the client wants to extend my contract. I've battled with my mental health and addiction demons, and to all intents and purposes I'm winning. I'm a bit of a success story, in a way - an example of what you'd hope would happen if you got involved in somebody's life, with the intention of helping them.
I have been helped. I am stubborn and I do things on my own terms, but not without good reason. I'm glad - for example - that I'm not doped up to the eyeballs on medications that would leave me emotionally blunted and anorgasmic. I'm enjoying the pleasure of a little oxytocin as I cuddle my sweetheart. I'm glad I'm feeling stuff.
There's been a suicide. I can relate to the victim. I also feel super bad that my friends are having to deal with the aftermath of that suicide when they know I'm a big suicide risk: it feels like they must be additionally worried about me, and I don't really know how to talk to them when they're dealing with that suicide. It's no secret that I'm having regular suicidal thoughts. It's surely too much for them. It's too much for me. My instinct is to withdraw; to remove myself from the situation.
I feel a bit ineligible for life. I shouldn't have friends; I shouldn't have a girlfriend; I shouldn't do anything, because I'll probably fuck it up. Whether I kill myself or relapse into addiction, either way I end up dead, so I'm not allowed to have nice things, like friends and a girlfriend; I'm not allowed to have self-esteem... I should just sit and rot on a psych ward.
I feel like running away. I feel like I should put every penny I've earned into extracting myself cleanly from the situation. Nice people don't deserve to get hurt and don't deserve to have to deal with the aftermath of unpleasant stuff.
That it would cause pain, whether it's suicide or relapse, is not something that's going to stop it happening. We can't beat people into submission. I need a reason to live - friends, a girlfriend, independence etc. I need my self-esteem and the natural endorphins that lift my mood, through healthy social contact, sex and other things like that. Nobody ever got better without those things. You can't 'get better' first and then build a healthy life.
My friends took a big risk trying to help me. Any girl who'd tangle with me is taking a big risk. The risk doesn't make me less likely to do myself harm. If anything, the risk I pose is something that adds a great deal of pressure, which is exhausting. What should I do? Should I exclude myself from society, just as most parts of society would very much like to exclude me? I'm a modern leper: The escaped mental asylum patient; the junkie; the tramp; the alkie; the washed-up loser.
I look back to September 9th, when I begged the staff at the Manchester Royal Infirmary not to treat me: No activated charcoal, no gastric lavage, no intubation, no resuscitation. When I lost consciousness, they helped me anyway, in the way that they're trained to help people. They saved my life, even though I made it explicitly clear that I didn't want to be helped - I wanted to die, in no uncertain terms. What if I go on to hurt my new friends? What harm would there have been in just letting me die? I'm going to die anyway, one day.
If I seem ungrateful for the help I've received, I'm sorry. This is the truth of the matter: I'm living a part of my life I didn't expect to have, but I'm not automatically grateful for it. It makes it harder, in a way - I didn't plan on being alive this long. I'm not sure who I'm alive for, because it's certainly not for me at the moment.
I'm one of the lucky ones. My situation is improving. It's quite hard for me to mess my life up any more than I've already messed it up. It's relatively easy to make improvements to my life. It seems as if I can fix things up quite quickly, depending on your definition of "quick".
I guess it seems short-sighted to kill myself when I don't know what tomorrow's going to bring. There's always a chance that tomorrow's going to be better than today. There's always a chance I'm going to wake up and feel glad that I didn't die on September 9th.
People kill themselves when they don't think their life is salvageable - there's too much damage: too many dashed hopes and dreams; too much shame and embarrassment; too much loss of status... too much disappointment. A person kills themself when they're a hard worker; a high achiever; they'd worked hard to get where they'd got to, but it seemed like it was all for nothing - they were potentially going to lose everything they'd ever dreamed of having. It can't be overstated, the devastating impact that it can have, re-adjusting our expectations when we're thwarted. You might say "it's only money" or "it's only a job" but you'll find that those things are pretty important in modern society. Try going anywhere without somebody asking you "what do you do?" and "where did you study?" and "do you own your own home?" and myriad other questions that will remind you that you've crashed and burned. Try doing anything when you're poor and you'll find it's really hard - money really helps, and you can get quite used to having it and not having to stress about it anymore. Who'd really want to go back to being poor, if you've experienced poverty and debt, and worked hard to get out of that pit of misery?
Every day I face the same thought that pushed me over the edge, causing me to attempt to commit suicide: I can't do it; it's too much work; it's too hard; I've reached my limit; I can never overcome this. Of course, we feel that all the time, but when there's an event that suddenly creates a huge problem to be solved, or something that's potentially going to be life-ruining, then it's too much to handle. We're all right at the limit. None of us has the spare capacity to deal with some mountainous pile of shit being dumped on us, when we're reached the maximum of what we can tolerate.
Of course, I'm a little fragile. It's only gonna take a few bumps in the road to cause me to push the "fuck it" button. I'm delicate; vulnerable. The only solution is to act positively - to go out there, work hard, keep trying, take risks and aim to regain the things I need and want, hoping that nothing super bad happens. It's luck. I just need a run of good luck. I have to hope my luck holds, because I don't have the spare capacity to withstand a whole lot of bad stuff happening.
It's Valentine's Day, and I'm aware that my sweetheart might read this. It's early days. She should run a mile. There's too much to handle here. I'm putting it out there anyway.
My friends are dealing with the aftermath of a suicide when they haven't even managed to 'fix' me yet. I am I going to remind them of the person who successfully committed suicide, every time I talk to them?
We can't 'fix' anything. All we can do is try to leave things better than when we found them. Should we help? It's hard to not do any harm when we try to help.
Tags: #suicide #addiction #relationships #sex